How IPad Pro 2020 will change our view on AR?
June 13, 2023
Apple presented its new professional tablets on March 18th. The iPad Pro 2020 is probably one of the greatest tool ever when it comes to AR. All its features are supporting an augmented reality that leads us to the further generation of future game/ecommerce/travel experiences. We can consider it as a milestone in AR without being too prejudiced.
Apple equips its iPad Pro 2020 with an A12Z chip, an additional graphics core, a new optical unit with a wide angle of 12 MP and an ultra wide angle of 10 MP, Wi-Fi 6 compatibility, four "studio quality" microphones, doubled basic storage (128 GB instead of 64 GB) and 6 GB of RAM across the range.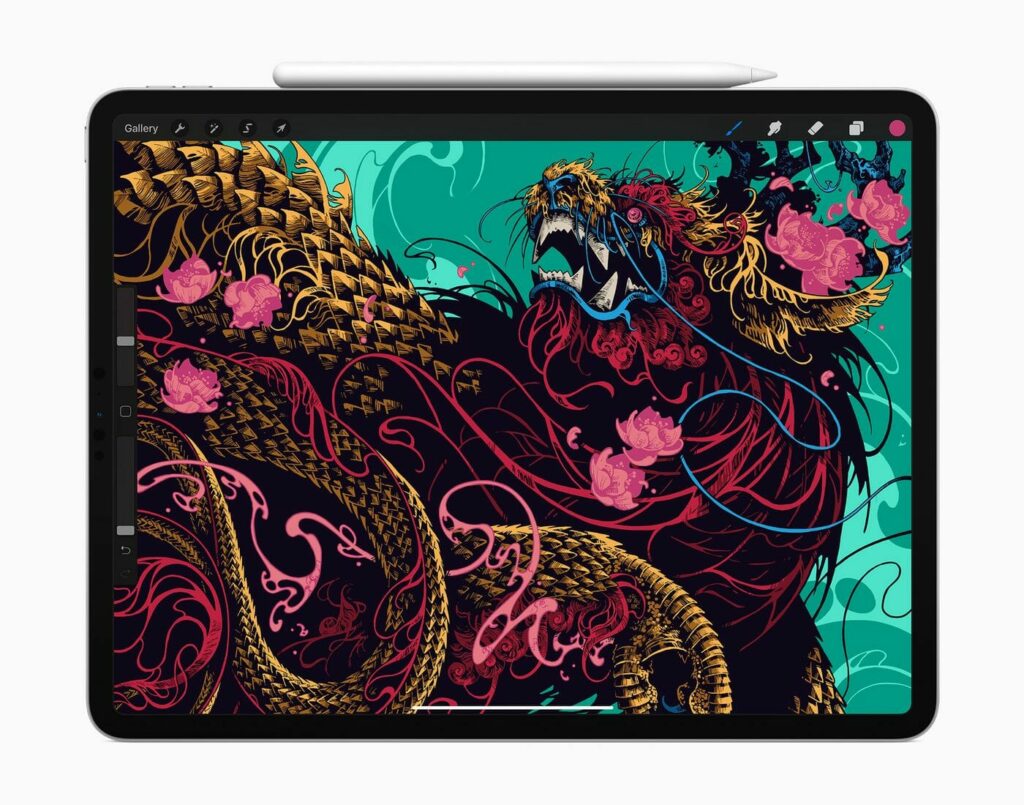 We should definitely point out first the arrival of the new "studio quality" microphones which seem effectively capable of offering better sound recordings, without necessarily having to travel with an external microphone (which will remain necessary for a truly superior quality). In terms of graphics performance, the A12Z benefits from a little less than 10% of additional power, which can be appreciated for games in 120 Hz, or in resource-intensive applications, such as video editing.
The presence of Wi-Fi 6 (the second device to benefit from it in the Apple range after the 2019 iPhone) will also allow us to face the future calmly from the point of view of wireless connection. The few essential new features (for many users), the timid evolution of the chip, the absence of 'Portrait mode' with the main lenses (the front camera is capable of this). And the front camera which is difficult to use while taking the tablet horizontally. The iPad Pro 2020 is still easily the title of best tablet in the range and should delight fans.
Magic keyboard with integrated trackpad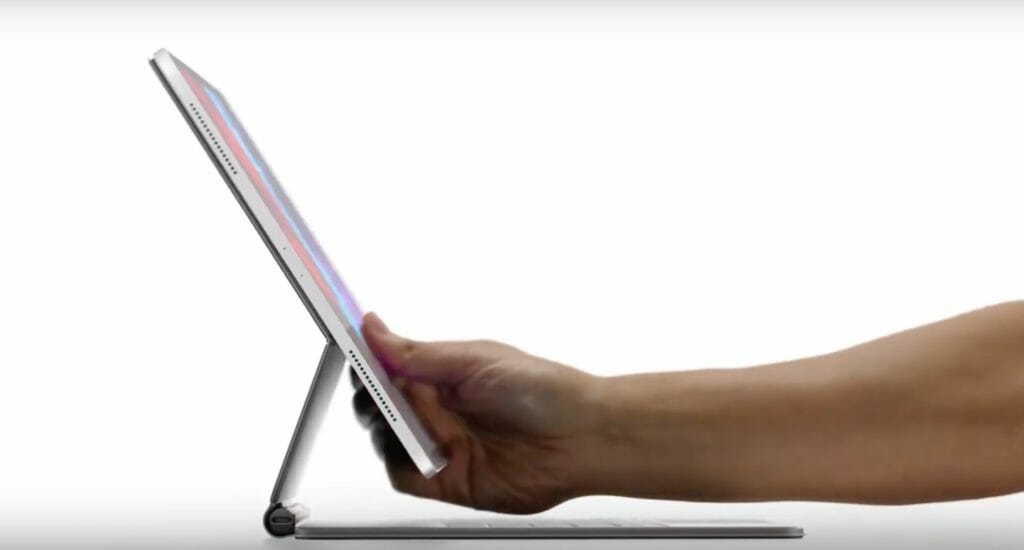 The Magic Keyboard attaches magnetically to ‌iPad Pro‌ 2020. It includes a floating design that works on either a lap or a desk. And an integrated trackpad for controlling an on-screen, circular pointer. Apple highlights that this will allow users to enhance their workflows in multiple ways.
The Magic Keyboard features smooth adjustments of the viewing angle up to 130 degrees. And also includes a full-size keyboard with backlit keys and a scissor mechanism. It also has USB-C pass-through charging.
iPad Pro 2020 – LiDAR scanner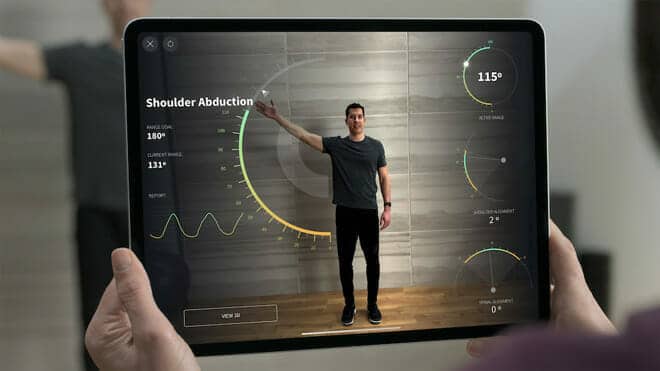 We must obviously highlight the LiDAR scanner, one of the big novelties of this iteration, which can already be seen at work in the Apple application "Measurements". The program uses LiDAR to take measurements in the blink of an eye with greater precision. And allows visualization of graduations when the user approaches objects. The ultra wide angle then takes on its full meaning in order to visualize a larger part of the environment.
The arrival of LiDAR improves the user experience in augmented reality, for example by managing the occlusion (the presence of an object between the camera and the rendering in augmented reality), and should be found on the next iPhones. Applications like Ikea Place should quickly be updated to take advantage of LiDAR to improve the rendering of objects within a room. The new lenses will also be welcome for those who take lots of photos / video on their tablet.
iPad Pro 2020 – Use cases
With all these improved features, we can expect Apple and its 3rd party partners to offer an increasing number of AR apps for mobile devices. Imagine how more immersive gaming, more personal shopping and customized mapping can enchant users. And therefore help people virtually furnish their home or garden, "try on" a new T-shirt in a webshop. Or get to their destination by following virtual arrows on the street, or even find the location of their lost objects, using NFC for example. Another utility for companies and institutions, that they could use AR more frequently in employee training and education purposes. Not to talk about the numerous ways, healthcare can benefit from all kinds of AR modelization of the human body. Or for example muscle structure AR screening. IPad Pro 2020 has all the capacity to merge real life with virtuality in all fields of activity.
Just look at the various AR app examples in the video below: