Mobile App Development & Website Design
We are an award-winning digital and web agency in Geneva & Zurich, specializing in app development + webdesign + AR & VR apps + digital marketing. Whether you are a major brand, start-up, small business, international organization or NGO, we will take care of technology to help you achieve your objectives.
Mobile App
Development
From Geneva & Zurich, Switzerland, we develop apps for iPhones, iPads, Android and tablets. Our qualified team is ready to deliver your custom-made mobile app within a short development cycle. We create modern, up-to-date applications to fulfill your business needs. We are proud to be among the finalists for the Best of Swiss App 2015 Award and Top 3 in the Best of Swiss Web 2016 and 2017: Mobile Category.
Website
Development
Our web developer agency in Geneva & Zurich offers website development solutions for a wide range of companies. We use the latest technologies, making sure that every website has a responsive design and an easy-to-use content management system.
Augmented + Virtual Reality
Swiss Tomato is a leading Swiss innovator in the field of Augmented Reality / Virtual Reality app developments. At our special department,Virtual Tomato, we develop AR apps and VR apps for events, luxury watches, healthcare, real estate or outstanding games for outstanding brands.
We are an award-winning web agency, bringing cutting-edge technological solutions wrapped in conscious designs that serve, not just amaze.
Best of Swiss Web 2019
Winner, Mobile Category
Best of Swiss Web 2019
Best of Swiss Apps 2019
Bronze, Enterprise Category
MCI Share app
Best of Swiss Apps 2019
Top 5, AR/VR Category
Best of Swiss Web 2019
Top 4, Innovation Category
Best of Swiss Web 2019
Top 4, Mobile Category
Developer of an Apple Featured App
(Top 0.2%), 2019
Best of Swiss Web 2017
Top 3, Mobile Category
Best of Swiss Web 2016
Top 3, Mobile Category
Best of Swiss App 2015
Finalist, Mobile Category
References
Need to improve your visibility? Increase your sales? Wow your customer by showing them using your product in a virtual way? Reach out to new customers in a more efficient way?
Browse our case studies for inspiration!
Happy* Clients
Are you a small business? Big company? Non-profit? International Organization? We got you covered.
Why us?
Award-winning bulletproof technology
We code with passion, it will work like a V8 engine under a shiny hood.
Founded by 2 brothers
We are a family business, it is our name on the line, so we work harder and smarter
Medium-size boutique agency
The flexibility of a small agency with the expertise of a large agency
We are on your team.
We are your partner, not just a supplier. We care and commit.
Blog
What is bad webdesign and how to avoid it?
Webdesign is the perfect harmony between usability and looks, it usually follows a structure and it contains design consistency throughout all pages. What constitutes a good web design is the way the user almost doesn't notice it and navigates through it in a seamless way.  Bad webdesign is however extremely noticeable and it is guaranteed […]
PWA vs web app
Web app development Developing web apps has become more popular lately around the world but also in Switzerland, but there are a lot of uncertainties about what a web app is and how it compares to PWAs and mobile apps. We at Swiss Tomato, have been working on web and projects since 2014, so we […]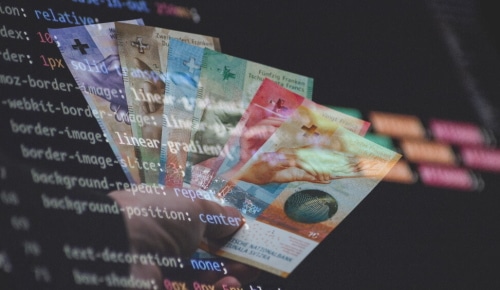 Website development costs
Most of our Clients like to gather some information on the possible cost implications before taking a decision on a possible website development project. Here we would like to share some general information how the final website development cost is built up and what are the key cost drivers. In this article you will find […]
Mobile App Development
Our app developer team specializes in providing outstanding and efficient solutions for your mobile app development needs. We work closely with our clients, and with imposing efficiency, we strive to provide the latest contemporary designs. As pioneers of app development, we can produce both iOS and Android-based services for your phone or tablet integrated needs.
We are also more than familiar with the latest technologies, so if you are looking for something extraordinary, like the world of Virtual or Augmented reality, our app developer team surely can find a tailored solution for you and your company.
Find out more
Website Development
With skilled execution, we can create high-quality websites using the latest, most advanced solutions in the field. While keeping the business goals in mind, we build websites that are both pleasing to the eyes of the customer and can reach the set milestones.
Among our key services we also include a full-stack CMS (WordPress or Drupal) that helps you keep your website up-to-date with fresh and SEO-optimized content. Our unique ways allow us to build sites that can convert visitors into customers, and with our help, you will be able to give a truly special digital experience to each of your potential clients.
Find out more
Augmented + Virtual Reality
Our Augmented and Virtual Reality solutions can give you a key to the brand new world of technological marvels. Turn your dreams into practice and dazzle your customers' minds with the future.
The unlimited potential that lies in this new technology can be utilized in many ways, from creating complex data visuals to making outstanding marketing spectacles. These immersive solutions can help your company to stand out from the competition and to shape reality like a sculptor carves marble.
Find out more