Case Study
Watches & Wonders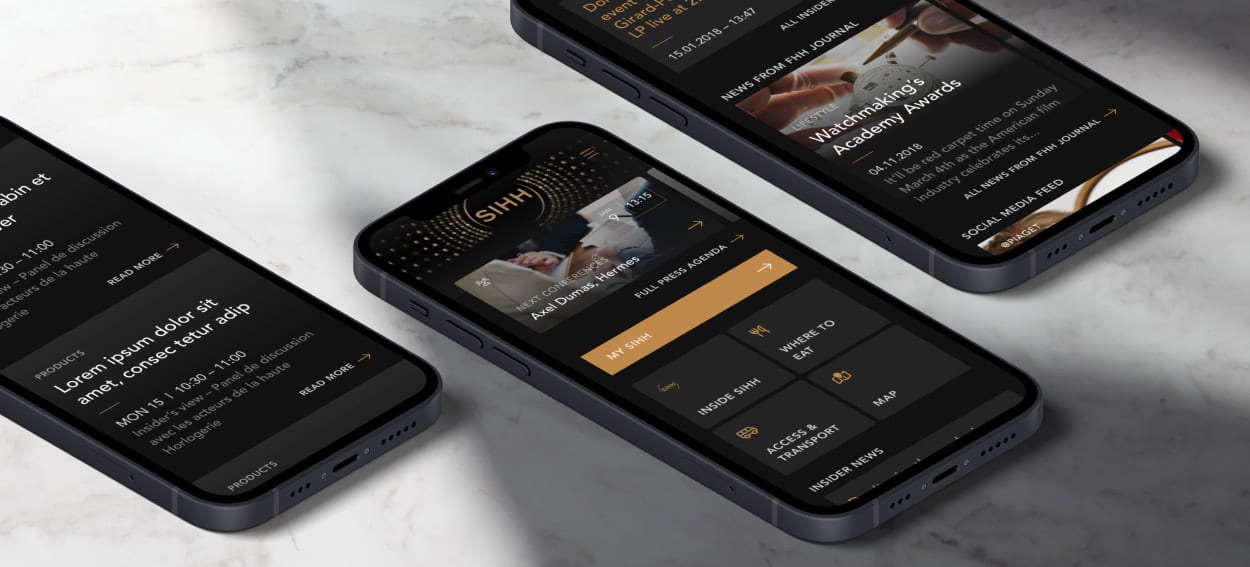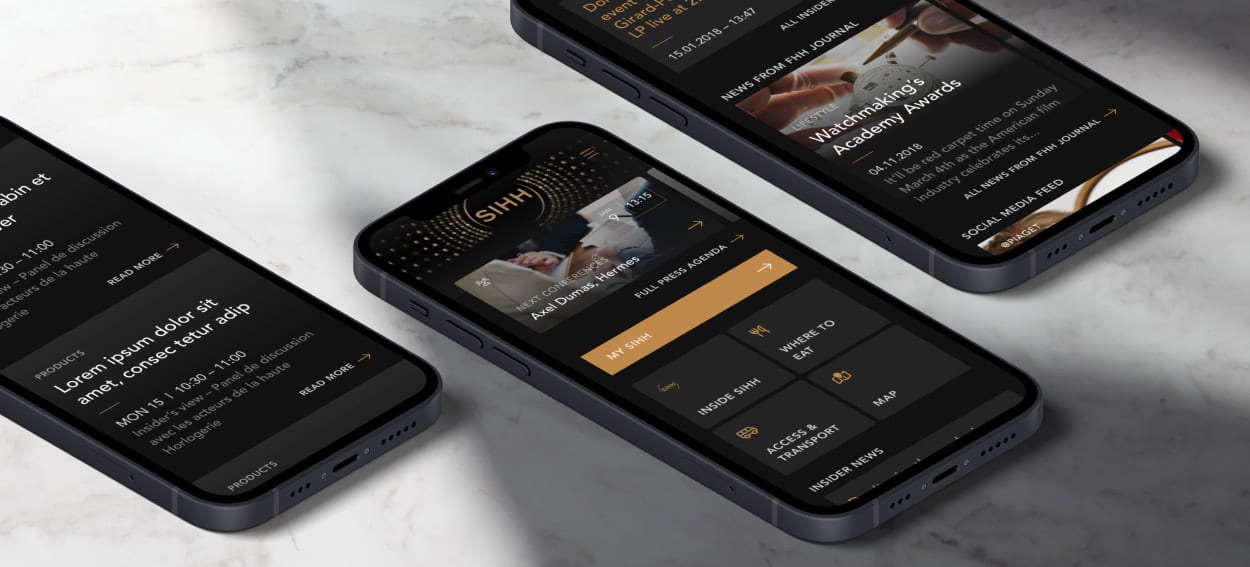 The Client
The Watches & Wonders exhibition is an annual event organised in Geneva, the home of some of the finest watchmakers worldwide. The event attracts over 20'000 visitors to experience the showcase of the newest watch masterpieces created by the most well-known brands, such as Rolex, Cartier, Patek Philippe, IWC and many others. Each showcasing brand can demonstrate their newest technologies, design advancements and craftsmanship to resellers, the press and other watch enthusiasts.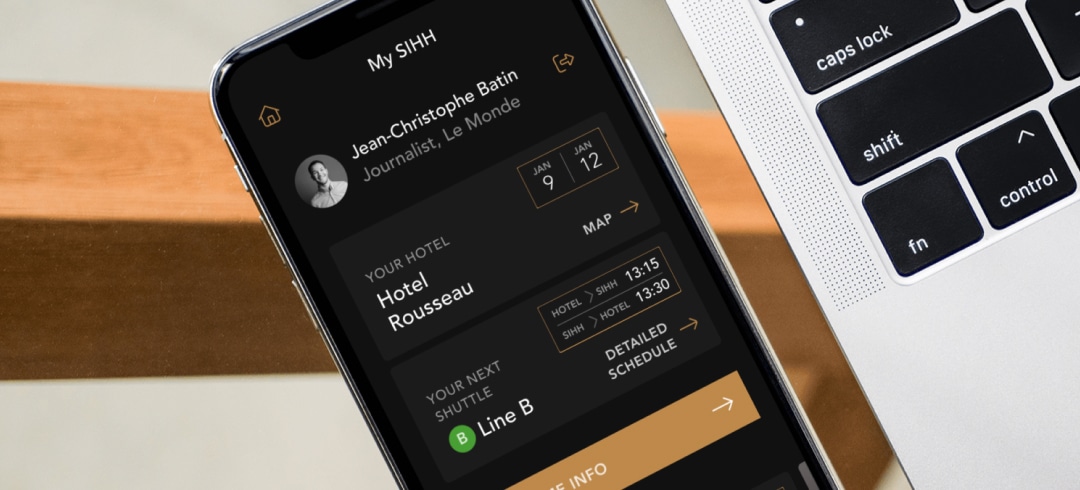 Key Challenges
In today's digital world, Watches & Wonders needed a seamless way for visitors, exhibitors and the press to access event details, view launches and interact with brands. As the exhibition is located in a large event space, it can be difficult for visitors to find brands and information they are looking for, therefore having an application available for everyone, significantly increases visitor satisfaction throughout the event.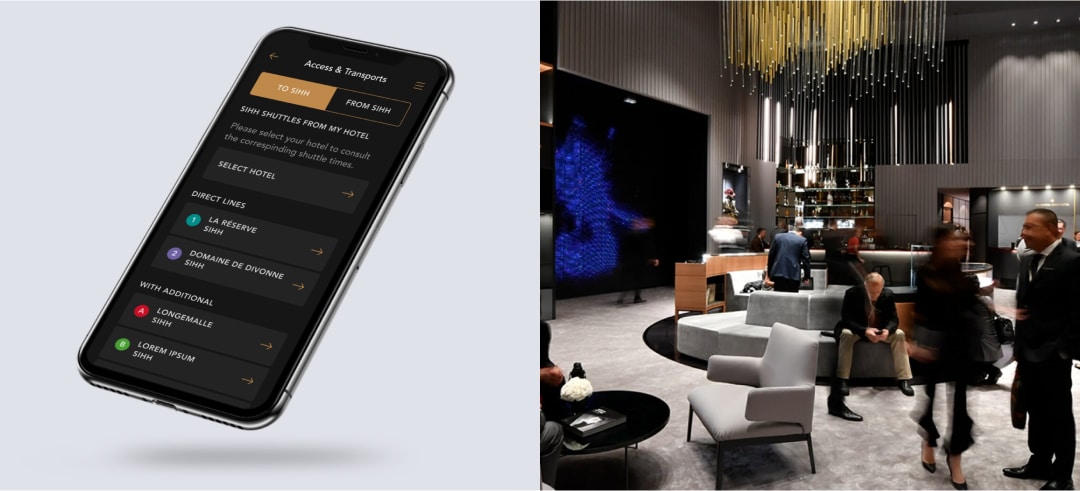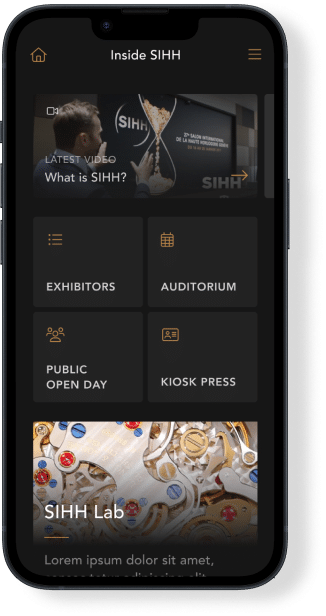 The Solution
The Watches & Wonders app created by our app development agency in Geneva was designed with all users in mind. For the different visitor categories, users can access their personalised agenda, view social feeds of all brands showcasing at the event and access useful information.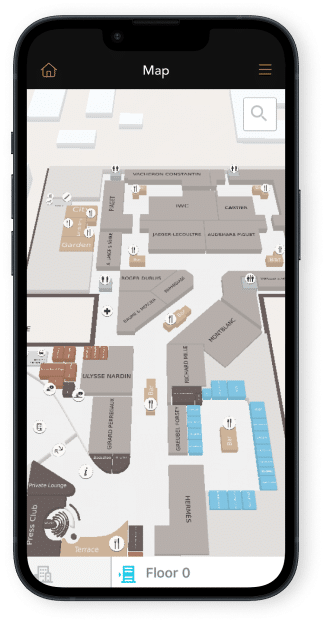 To facilitate finding the exhibitors, a 3D map was integrated, that provides indoor navigation to the different exhibitor stands as well as other services available onsite. Users also have access to information on official transportation to and from the exhibition, such as shuttle service locations and directions by public transport or car. The app also included an auditorium section, where guests can keep track of conference schedules and watch live videos or videos of past events.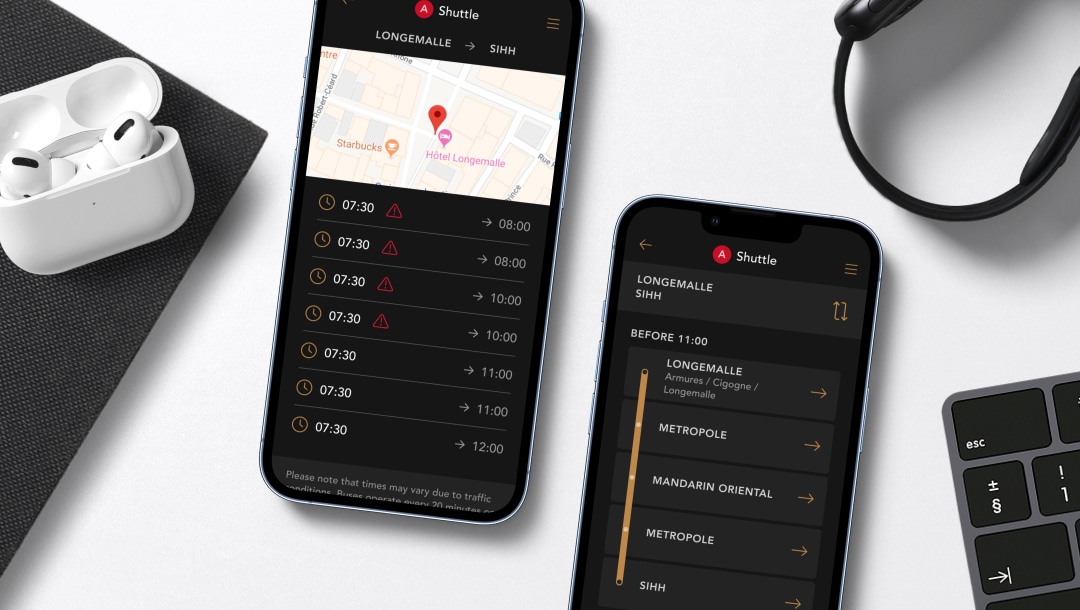 Result
Each year more and more participants have been downloading the Watches & Wonders application, more recently over half of the professionals used it every day throughout the exhibition. The download and engagement data has reached a record leaving organisers and visitors very pleased with the results, as it not only increases visitor satisfaction, but simplifies the transmission of information to brands and visitors alike.