A complex event app for the biggest B2B watch exhibition
Watches & Wonders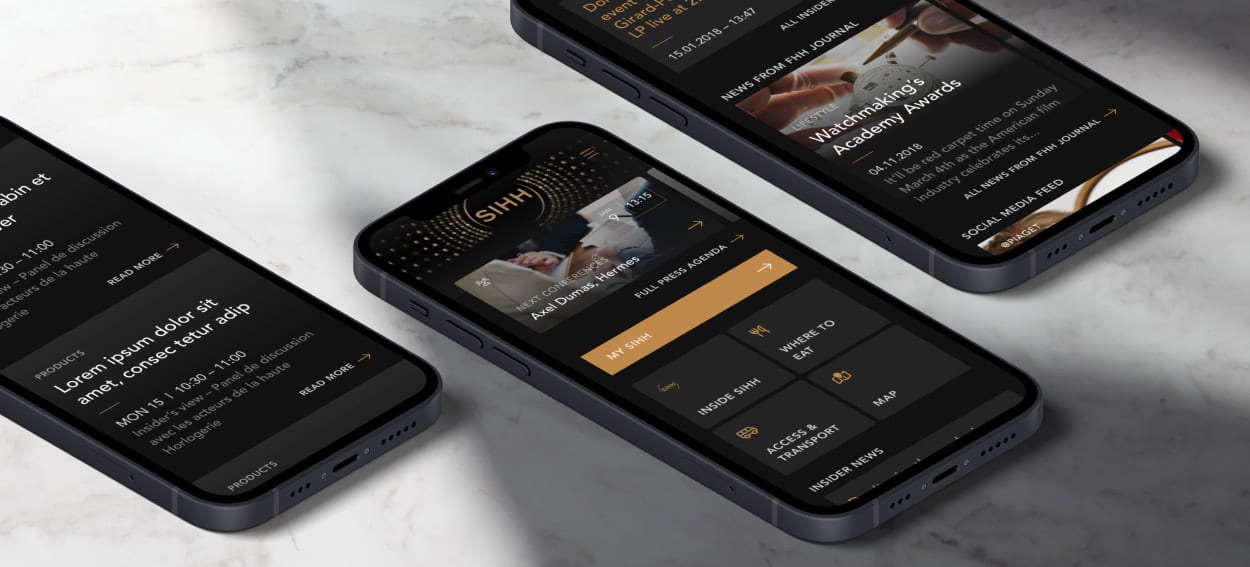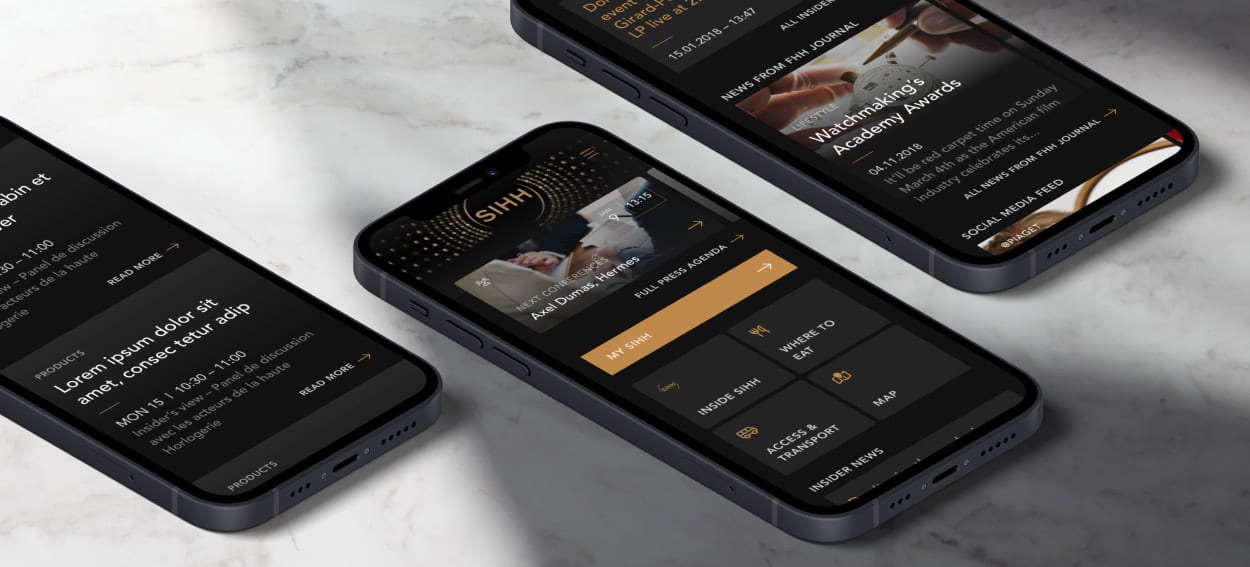 The Challenge
The Watches & Wonders exhibition (formerly known as SIHH) is the biggest professional fine watchmaking exhibition in the world that attracts the most important people in the industry including resellers, journalists and watch aficionados from around the world. Swiss Tomato was asked to develop their official mobile app and to launch new versions of the app for the following years with improved features and design.
The Solution
Personalised Information with a state-of-the-art app
The app was designed to cater to different types of participants, such as professionals, the public, and the press. With this app, users can access their personalised agenda, view social feeds of all brands showcasing at the event, and connect with exhibitors directly. A 3D map integrated into the app that provides indoor navigation, making it easy to find specific exhibitors.
Seamless Event Experience
The Watches & Wonders app developed by Swiss Tomato came equipped with a feature that allows users to access information on official transportation to and from the exhibition. This includes shuttle service locations with directions by public transport or car. The app also included an auditorium section where guests can keep track of conference schedules and watch live videos or videos of past events.
Results
Every year close to half of the professional participiants downloaded the app and used it every day throughout the exhibition. The Client was very happy with record the download and engagament data. With all the information visitors needed, this app kept them connected like never before.