Book a service appointment in seconds
Porsche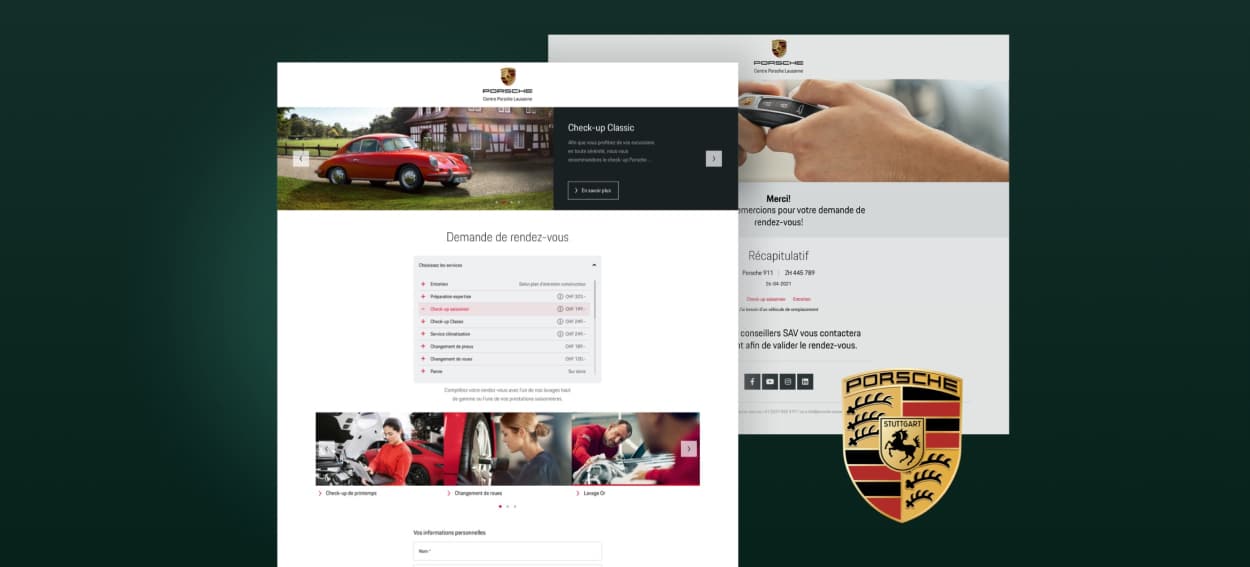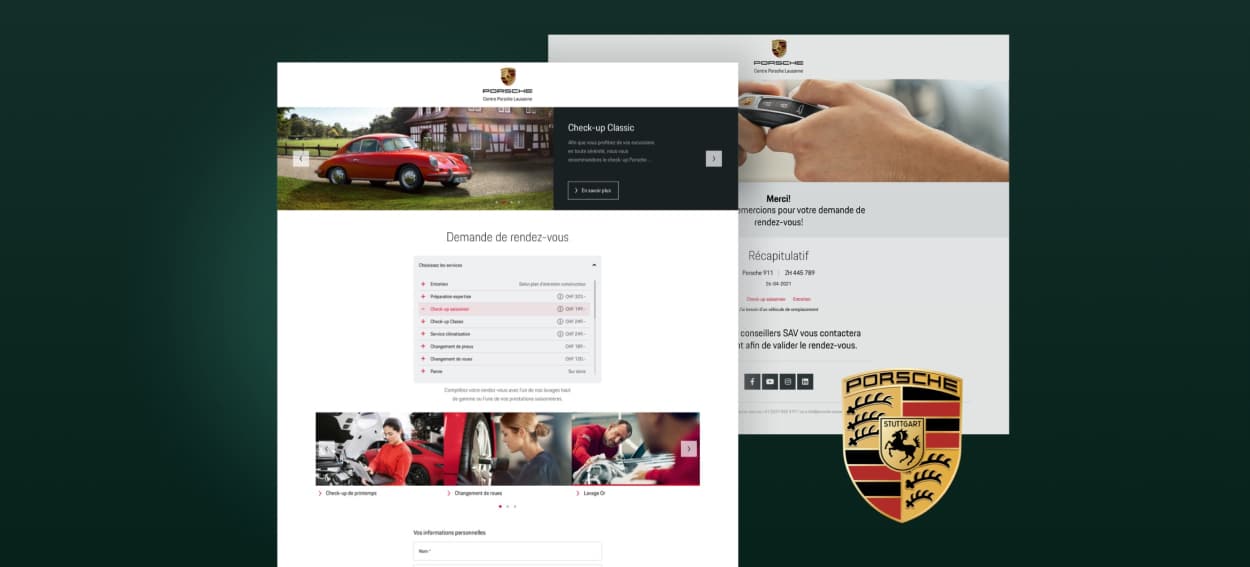 The Challenge
Porsche is a leading luxury brand in the automotive world, known for producing high performance sports cars. Known for its sleek designs and elegant interiors, Porsche has built a reputation for excellence that sets it apart from its competitors. To keep up with the experience Porsche cars provide, our web agency was contacted to enhance user experience when scheduling service appointments.
The Solution
Swiss Tomato based in Geneva, created a web app to modernise the scheduling of service appointment for Porsche's clients. The web app features a user-friendly questionnaire with multiple selections, including the vehicle's model and the preferred date. After submitting the preferences, both the service and the client receive a confirmational email and they can get in touch for further organisation of their services. The web app also enables the selection of additional services the client may require, with their costs clearly stated for transparency. Users can also upload photos, if necessary, prior to booking their appointment.
Results
The new web app developed by Swiss Tomato agency enhances the Porsche experience for its clients seeking vehicle servicing with its user-friendly interface and easy to use functionality, saving valuable minutes when scheduling appointments.