Book a service appointment in seconds
Porsche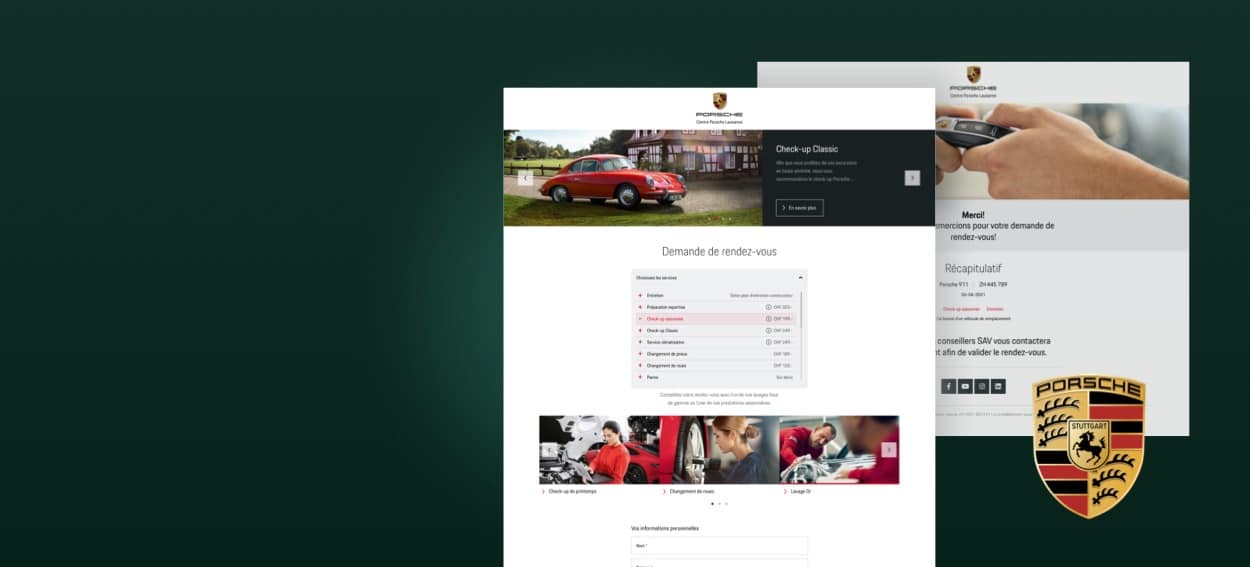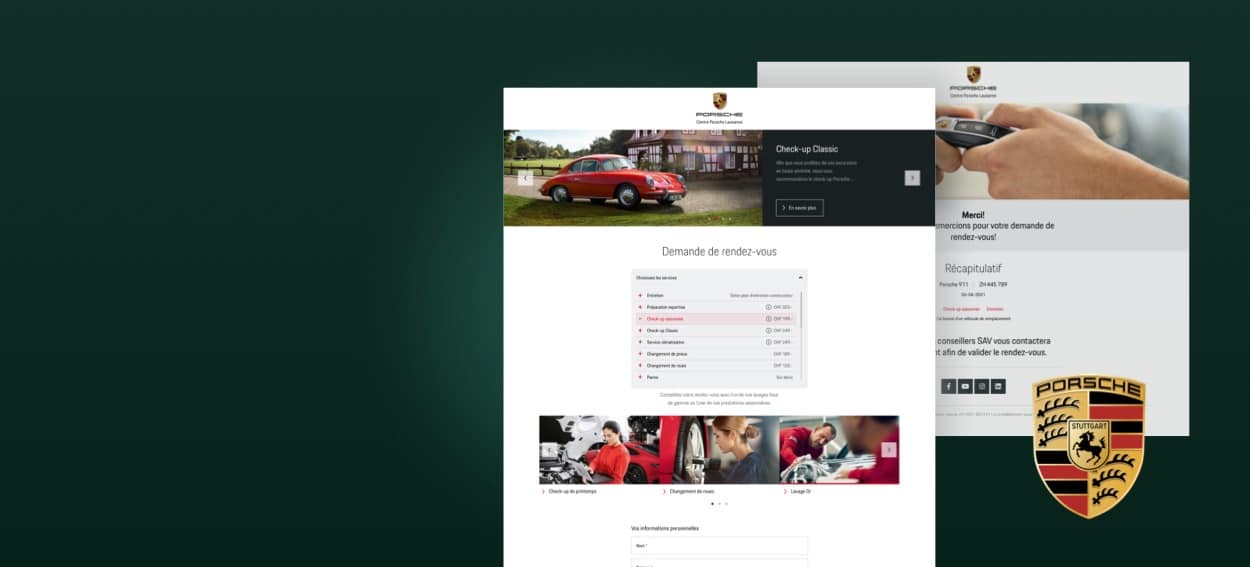 In cooperation with Porsche Lausanne, we created a webapp that helps the service to schedule appointments with their potential client.
The questionnary contains multiple selections, including the vehicle's model or even the preferred date. After submitting the preferences, both the service and the client recieve a confirmational email and they can get in touch for further organisation of their services.
The selection of optional additional services is possible through aseparate subpage or via home page banners.