Case Study
Mazda AR & VR app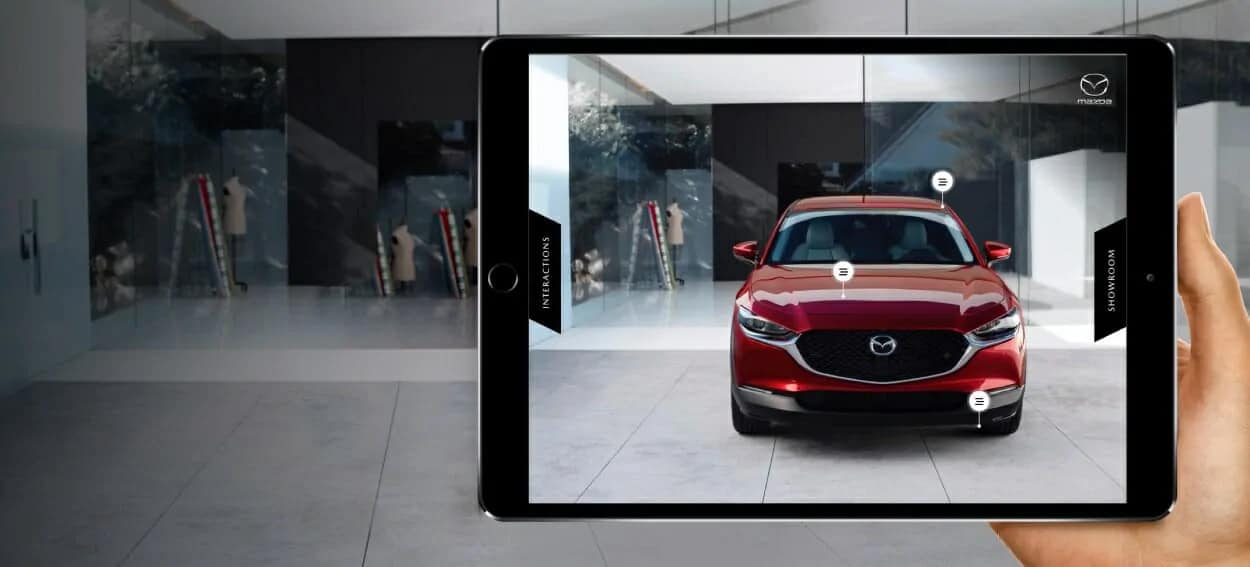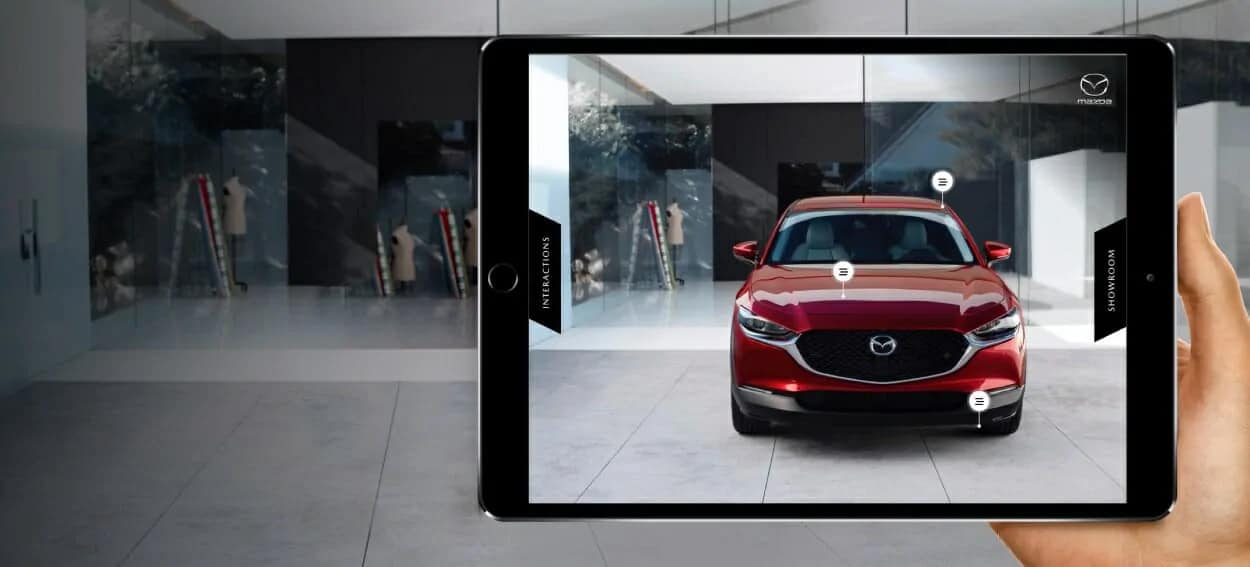 Mazda: Driving Innovation in the Automotive World
Mazda, a name synonymous with innovation, precision, and an unparalleled driving experience, has continually set benchmarks in the automotive industry. With its ethos deeply rooted in creating vehicles that evoke emotion and deliver impeccable performance, Mazda's line-up has been a testament to its dedication to excellence. Over the years, the brand has been credited for its prowess in crafting vehicles that aren't just modes of transport, but a seamless blend of art and engineering.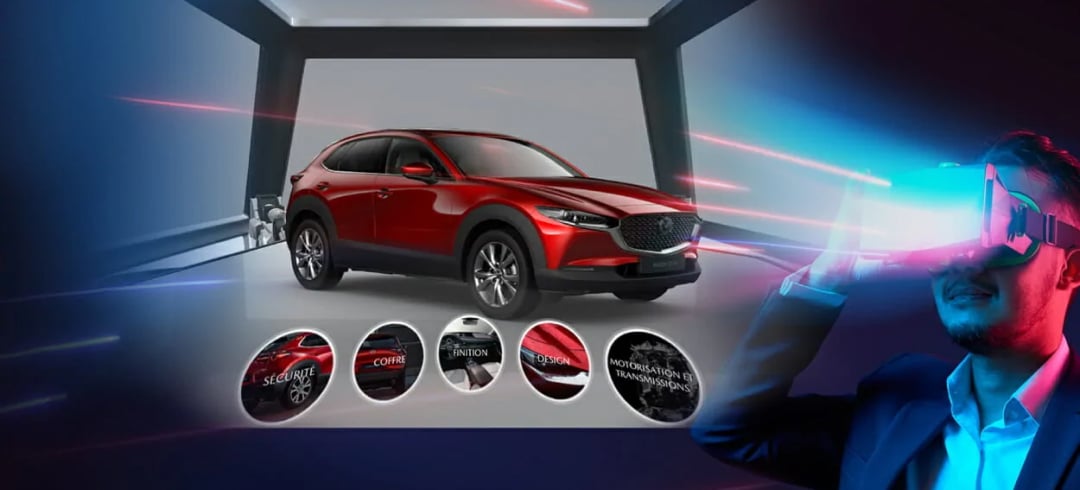 The Challenge
As Mazda unveiled its latest marvel, the Mazda CX-30, at the prestigious Geneva Motor Show, the anticipation was palpable. This compact SUV, embodying Mazda's legacy of superior performance and aesthetics, however, posed a unique challenge. It was to be made available to car dealers a significant six months post the reveal. To bridge this gap, maintain the generated excitement, and drive pre-orders, a novel and interactive solution was essential.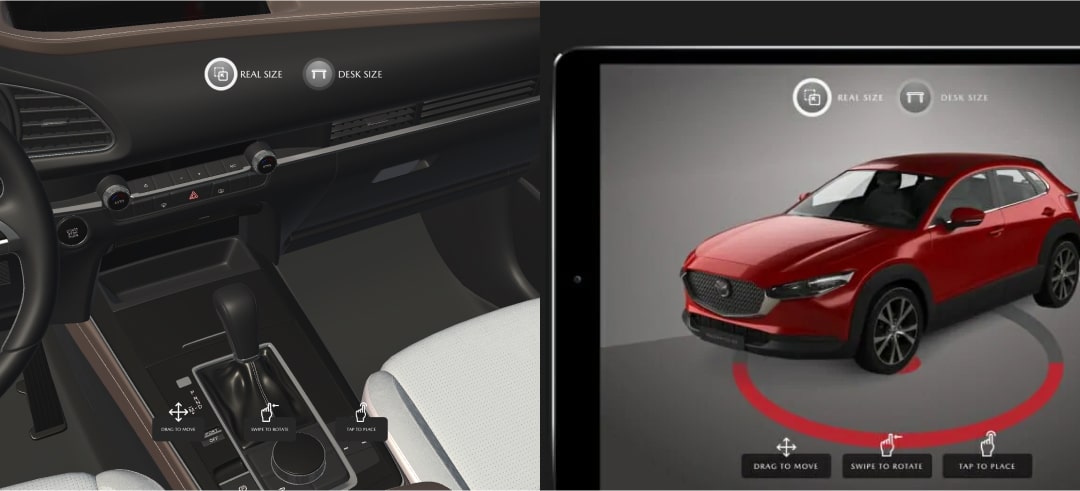 The Solution
Mazda, in collaboration with our app development agency, embarked on a groundbreaking journey to bring the Mazda CX-30 closer to its enthusiasts, albeit virtually. An iPad app, bolstered with augmented reality (AR), was conceptualized. This app empowered users to virtually project the Mazda CX-30 onto any surface, allowing them to customize and interact with the vehicle.
For an even more immersive experience, a virtual reality (VR) app was developed, allowing users, with the aid of the Oculus Go headset, to delve into the intricacies and design nuances of the car, giving them the feeling of being inside the vehicle and experiencing it firsthand.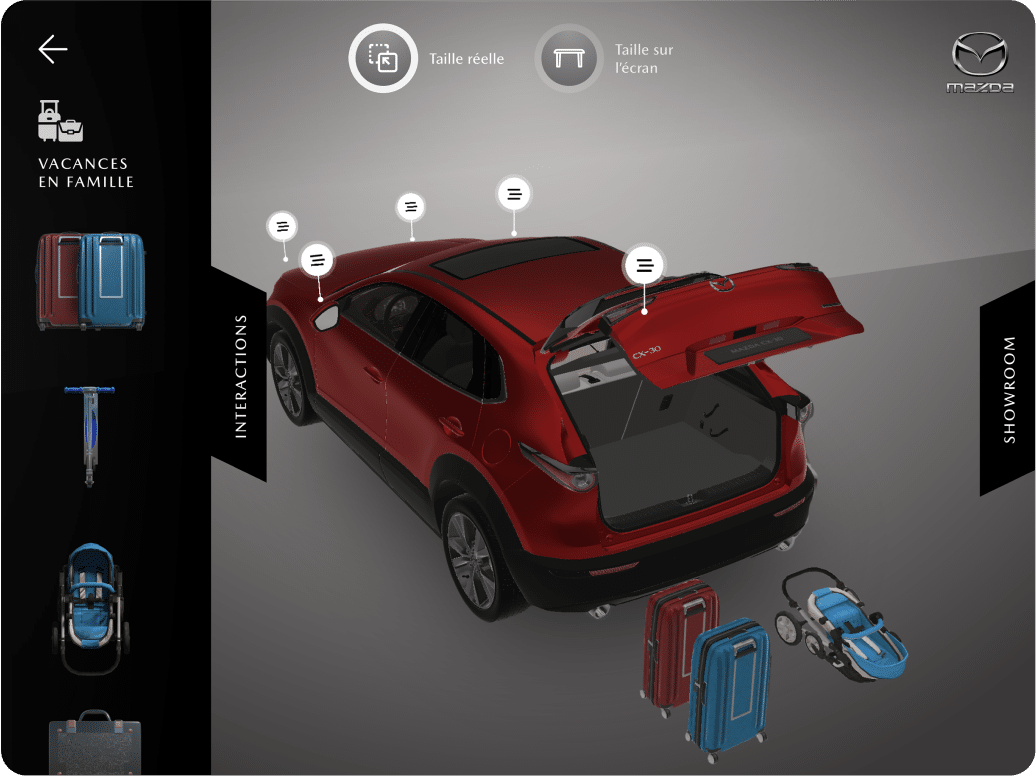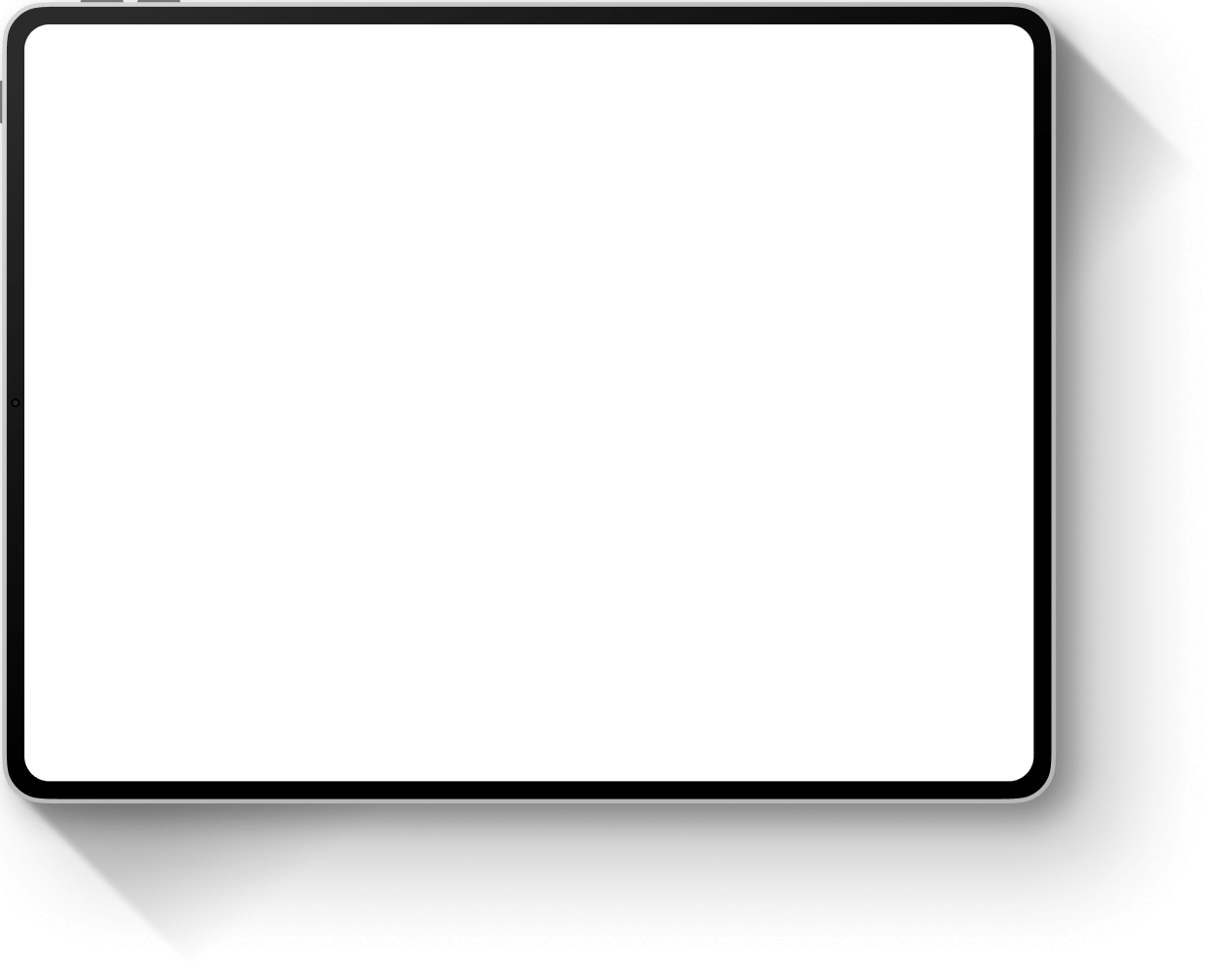 Results
Mazda and its car dealers were thrilled with the apps' success, which resulted in a significant increase in new prospects and selling more than 100 cars even before the car was available. Swiss Tomato's innovative use of AR and VR technologies helped Mazda stand out in a crowded market and achieve the results they were looking for.