The evolution of an upmarket brand
Hottinger AG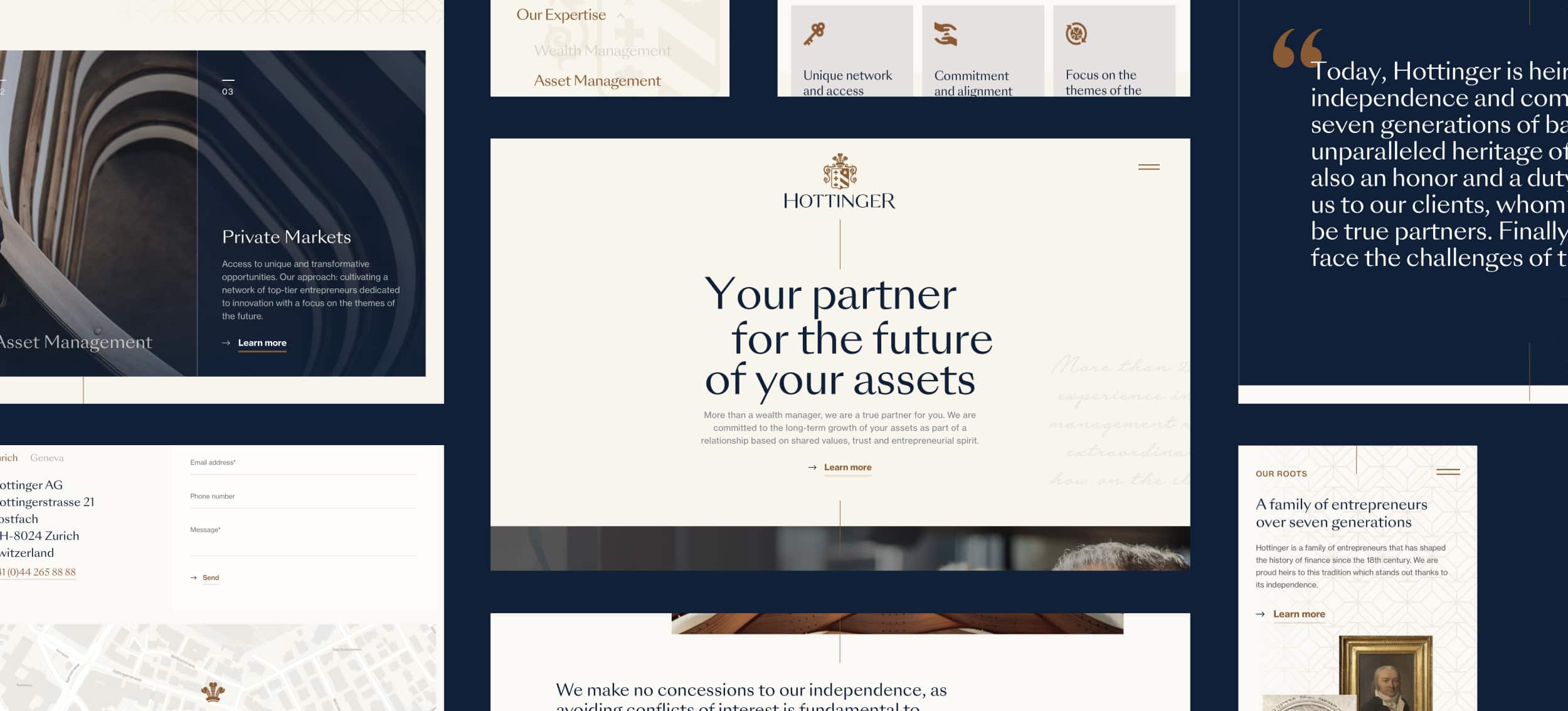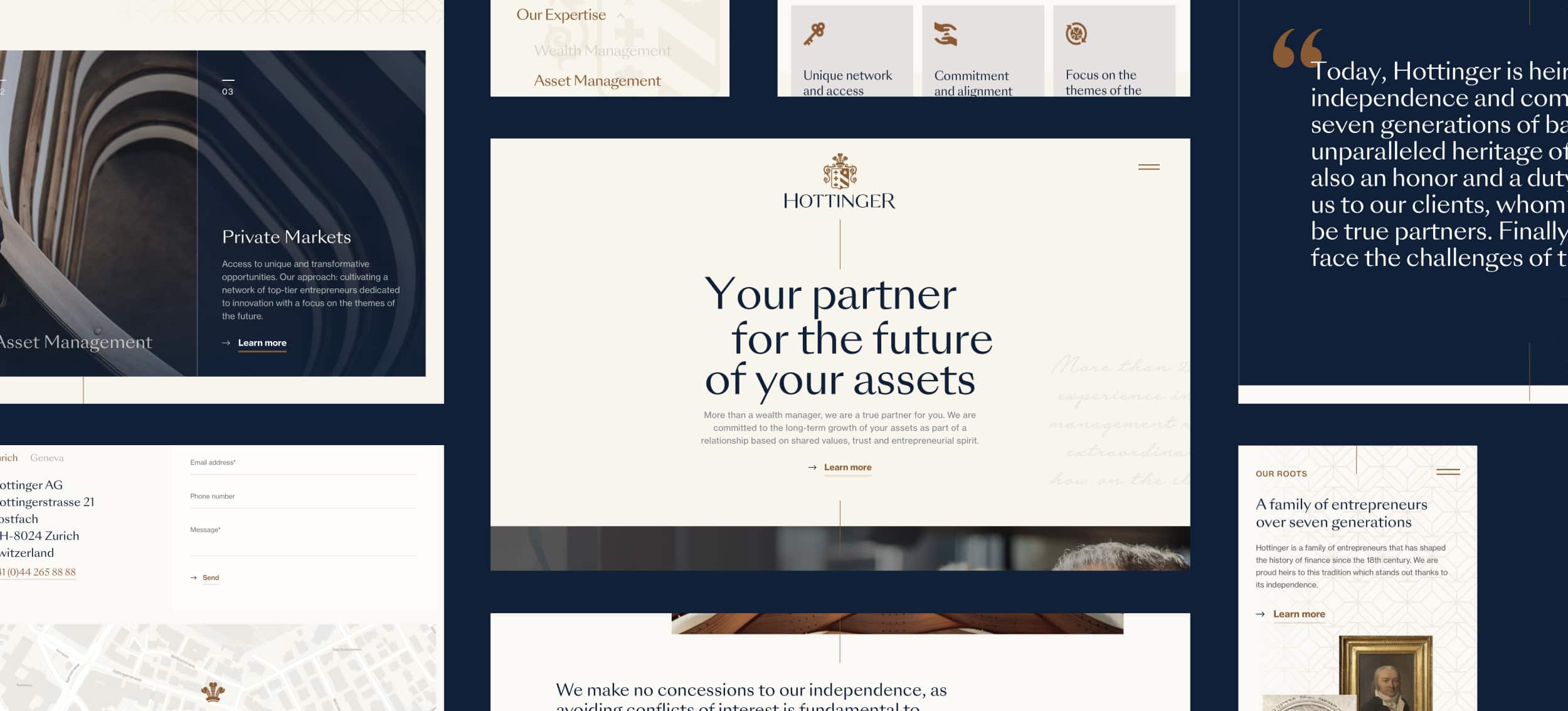 Hottinger AG, a private wealth investment company based in Geneva and Zurich, asked Swiss Tomato to modernize their brand and create a website that represents their core values and activities.
Swiss Tomato conducted workshops to understand the history and motivations behind this 200-year-old family-led company and extract the key points of direction to consider for their new branding. For Hottinger's rebranding and website, it was crucial to ally family tradition with modernity, and speak of trust, quality and personal touch.
Brand identity
Working on the new branding, we created moodboards presenting a new direction for visuals and the logo. After finalizing all branding elements, we created collaterals (templates, business cards, email signature etc) and developed 27-page corporate identity guidelines.
Website development
We then created new designs for the website, for desktop view and mobile view. After agreeing on the navigation of the website, we first designed a few pages astemplates to guide the copywriter with content writing. When the content was created, we finalized all pages. The website was translated in 3 languages in addition to the French copy before being migrated to the new server and launched. We also assisted Hottinger by creating their digital presence on GoogleBusiness and LinkedIn.