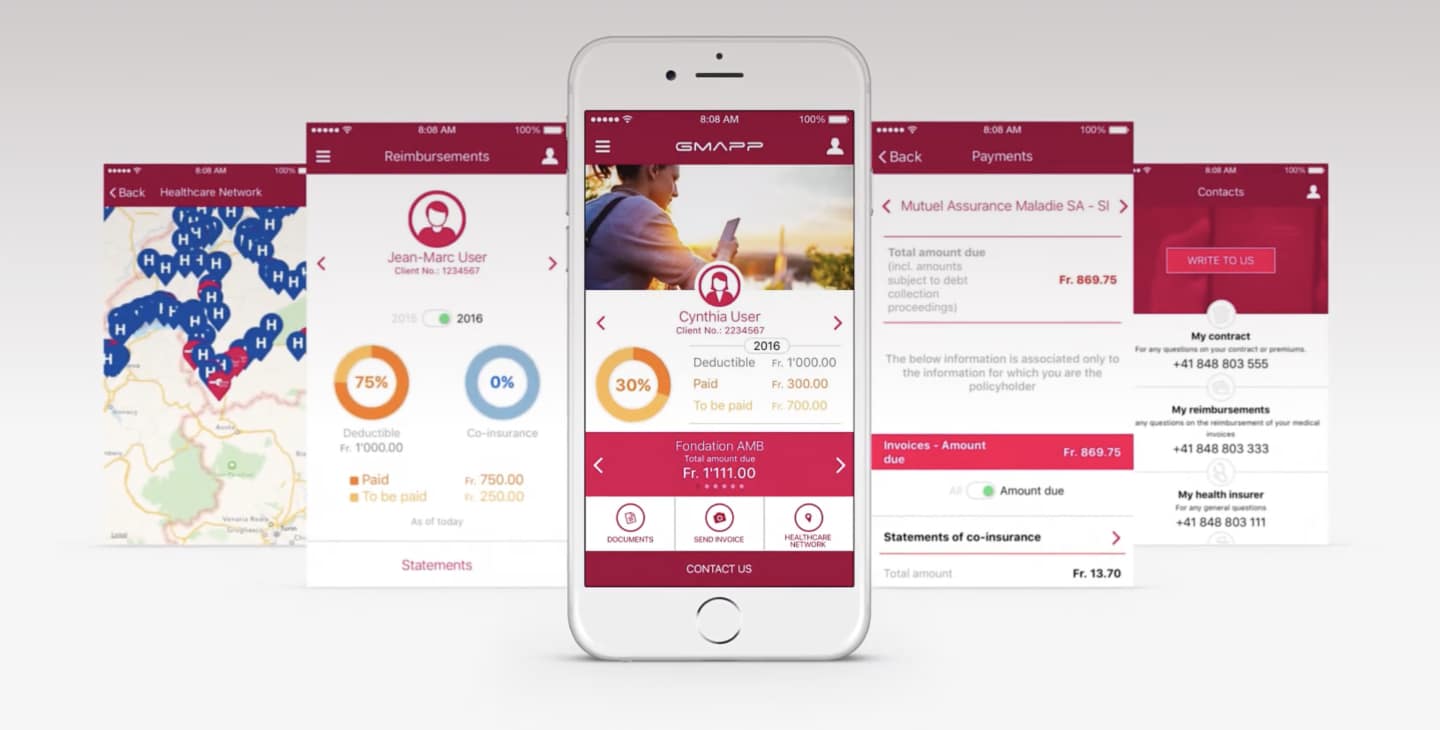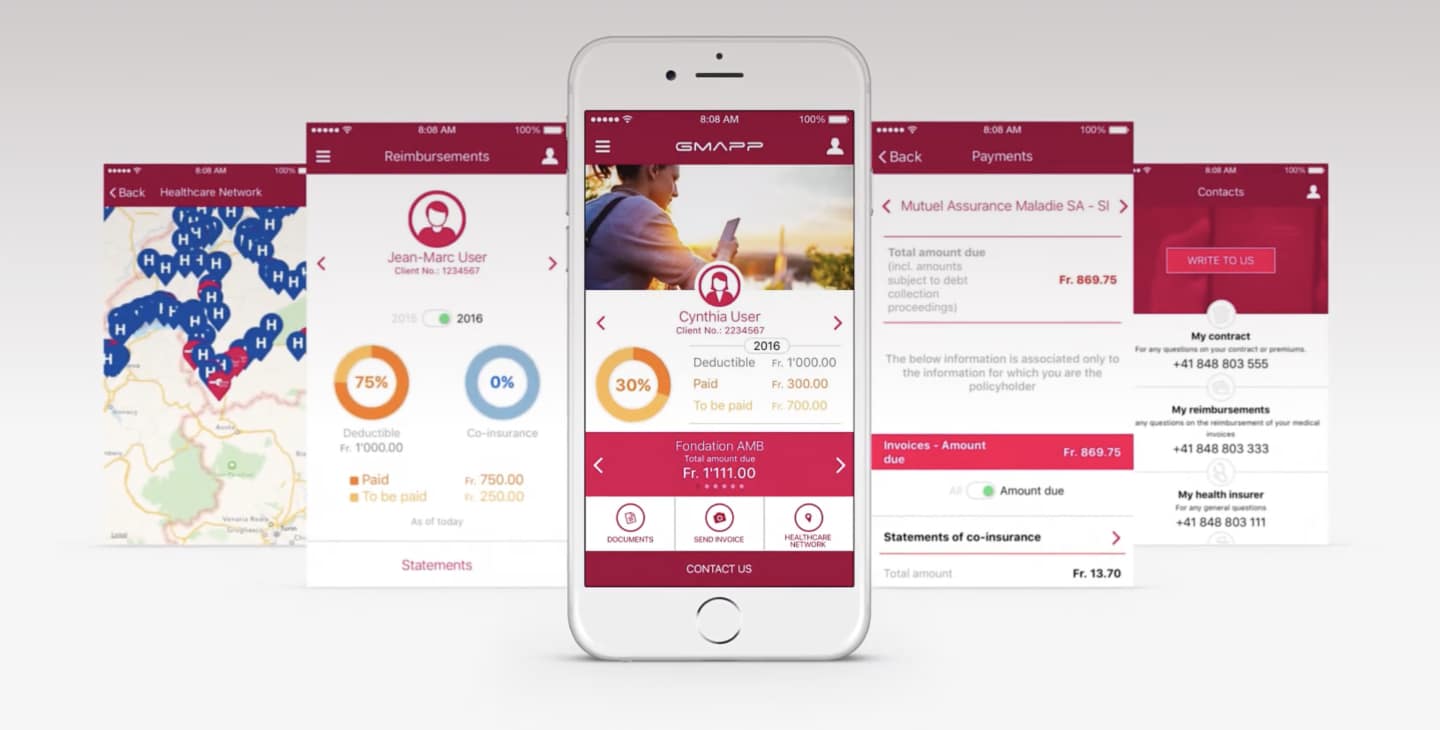 The Client
Founded in 1890, Groupe Mutuel is one of the most well-known health care insurance comapnies in Switzerland, serving nearly 1.3 million policyholders nationwide. Renowned for its reliable, high-quality insurance solutions, Groupe Mutuel enjoys hight trust among its customer base, which ranges from individuals and families to large corporations.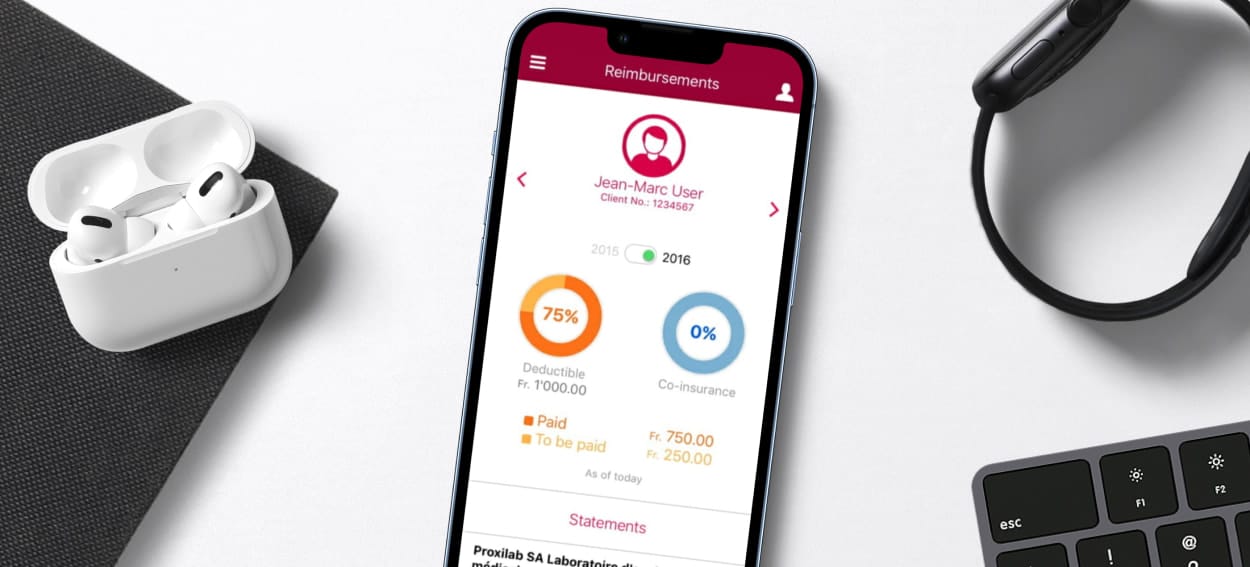 The Challenge
With an ever-growing clientele and an increasingly complex healthcare landscape, Groupe Mutuel confronted the challenges of digital transformation head-on. The company understood that customers in the modern world demand instant access to information, along with a seamless, hassle-free user experience. The need to keep pace with these requirements necessitated the creation of a mobile application that could serve as a one-stop-shop for all things health insurance-related.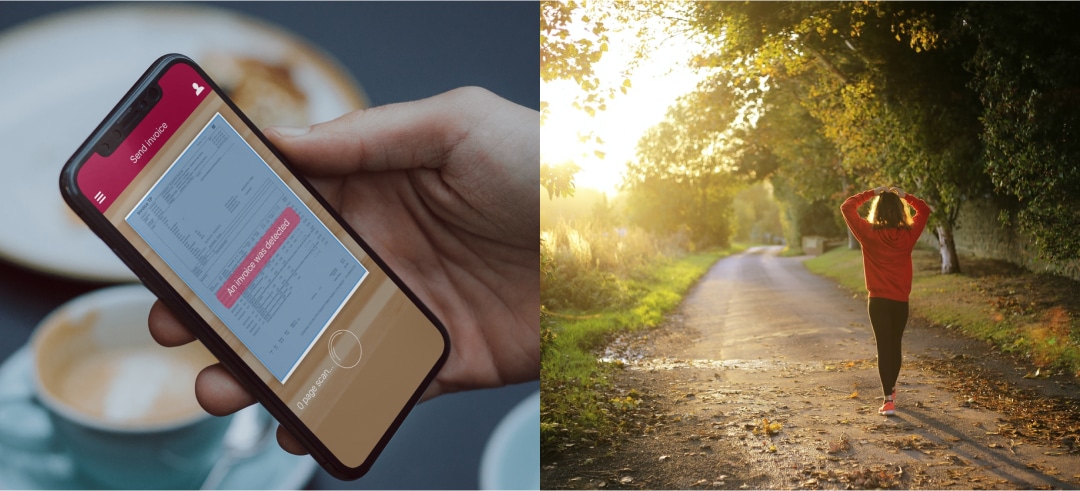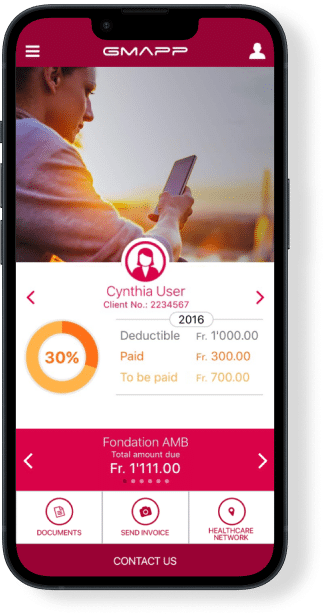 The Solution
To accomplish this ambitious endeavor, Group Mutuel tasked Swiss Tomato, an industry-leading app development agency.The app provides the insured with a quick and secure access to information on their health insurance coverage with personal security ensured by a strong authentication system. Once logged in, the insured can review their insurance plans, the status of their deductibles and coinsurance, premium and benefit invoices.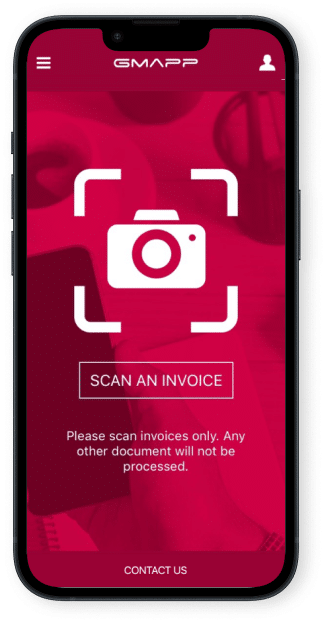 The app also facilitates the process of sharing medical bills, by simply scanning invoices with your mobile phone's camera and submitting them for reimbursal, as opposed to sending them by post.
Results
Since its launch, the Group Mutuel app has seen remarkable success. Within a short span, it has garnered a significant number of downloads, reinforcing Group Mutuel's leading position in the digital healthcare insurance arena. Customer reviews have been exceedingly positive, highlighting the app's ease of use, comprehensive features, and swift customer support.
The user-friendly interface and seamless performance have made it a preferred platform for managing insurance policies among users of all age groups. The app has not only enhanced customer engagement but also improved operational efficiency for Group Mutuel, creating a win-win situation for all parties involved.