Spark AR
June 13, 2023
Augmented Reality is a term we are very well familiar with now and it's one of the most innovative technologies today. It is used in many different industries for many different purposes to create audience engagement efficiently.
Knowing this, Facebook created a platform called Spark AR which allows users to create Augmented Reality filters and effects for Instagram stories. As a result of growing popularity, it is said that over 1 billion have used Spark AR.
Spark AR is nothing else than a photoshop for Augmented reality creation which becomes extremely valuable in today's market allowing brands to be even more in line with the latest technologies and therefore creating a higher number of online engagement. From the business perspective, Spark AR is an essential tool to become creative in online campaigns.
In this article, we will explore the best AR filters used by well-known brands in their marketing campaigns. Please contact us for your AR projects.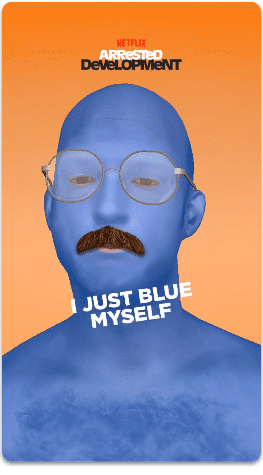 Netflix
In order to promote the TV series Arrested Development's arrival on Netflix, they created an AR Filter on Facebook. This filter "Blue Myself" basically makes the user's skin blue and is in reference to a very famous scene in the series where the character Toby becomes blue and says the famous line "I just Blue myself". This is a great way to create engagement and entice users to watch the series. The filter also contains the logo of the series and the famous line as well as the branding colors to create awareness.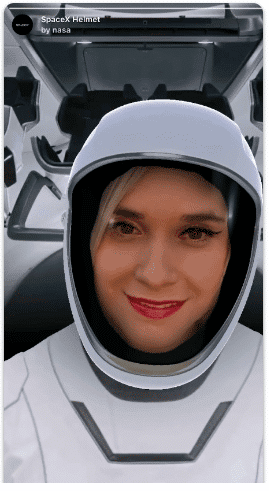 Nasa
The National Aeronautics and Space Administration a.k.a Nasa created an AR filter that simulates the experience of being inside a spacecraft in your own space suit. SpaceX Helmet allows the user to be in a space suit and helmet while inside a spacecraft to perhaps inspire young adults to be the next generation of astronauts and to bring the space experience to the average public.
This is a great marking strategy to engage users in becoming more interested in space and in the future work of Nasa.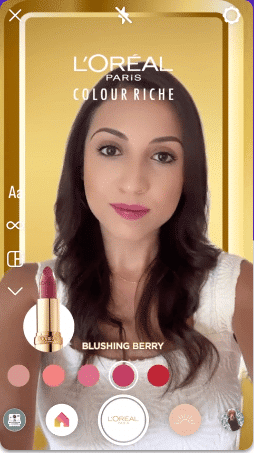 L'Oreal
The big cosmetic brand L'Oreal does not need any introduction but they certainly tested boundaries by coming up with this brilliant AR Filter to promote their new line of lipstick called "Colour Riche". This AR filter allows users to try on lipstick on their own lips, which is revolutionary and will certainly become a very sought-after tool for beauty e-commerce competitors. This filter becomes extremely important and may increase online sales by a very promising and optimistic number.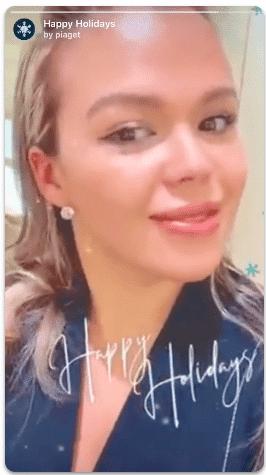 Piaget
Piaget is a luxury brand that has been crafting high-quality watches and jewelry since 1874. This brand is known for blending Jewellery with watchmaking in its highest sophistication. In order to promote their luxurious line of earrings and to entice users to buy online during the holidays, Piaget developed an AR filter that allows users to try on their earrings. With this filter users could then see the earrings on their own ears and experience how they would look on them. This is a great and effective strategy especially during the holidays for any e-commerce brand and people tend to prefer buying their Christmas presents online.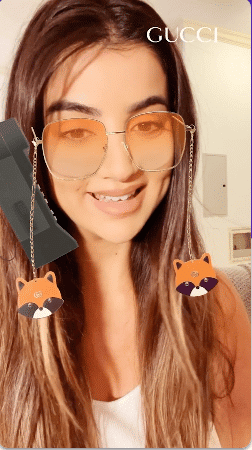 Gucci
Another example of a great e-commerce strategy is that Gucci did, by coming up with this AR filter to promote their innovative eyewear, which allows users to try on their sunglasses. This kind of industry used to be a very in-person interaction business, however with AR filters this became a much easier way for users to buy online and actually try the items on them without leaving their houses.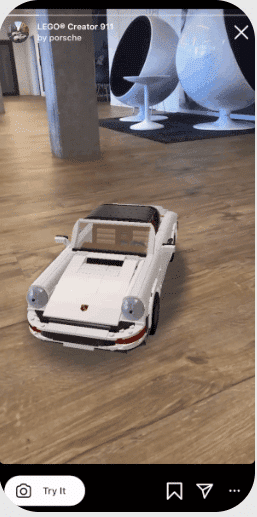 Lego
Incorporating Instagram filters with 3D features has got to be the best invention in the world. This Lego filter to promote the 911 Porsche, creates a 3D model of the car, allowing users to experience the model in their own environment.
This is an amazing marketing strategy that makes users experience the product in their own space, with the real dimensions, making it more likely to be purchased in the future.