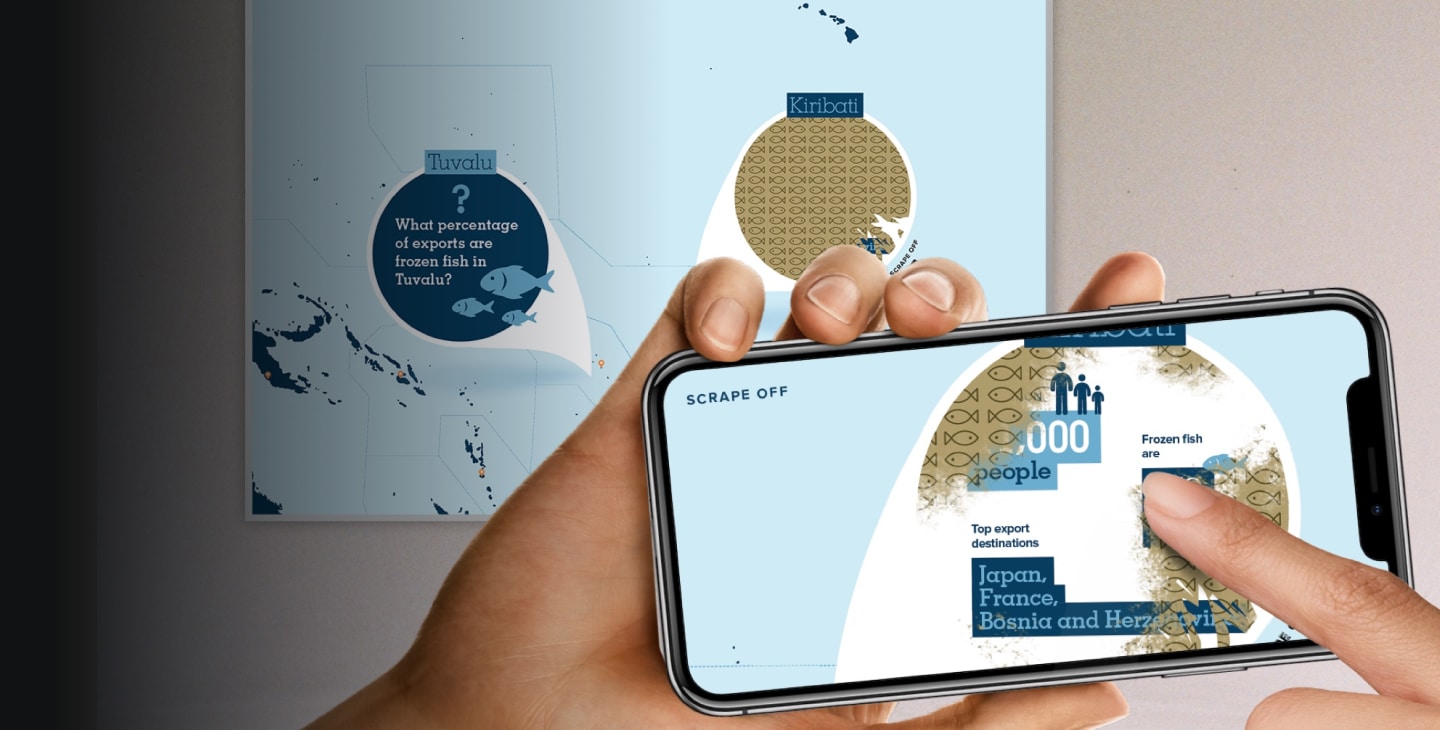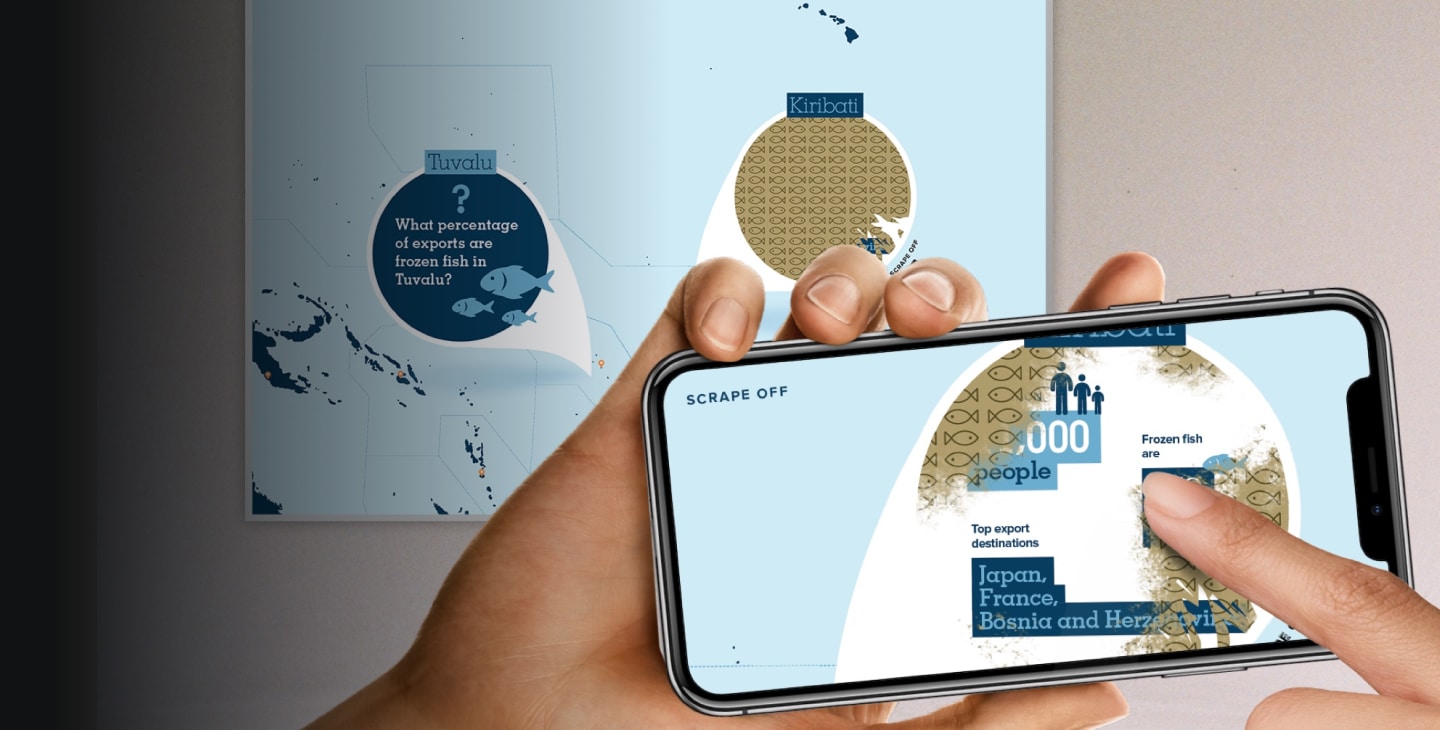 Interactive Experience for WTO's Exhibition
The World Trade Organisation (WTO) is an international body dedicated to the regulation of international trade. Comprising of 164 member states, the WTO provides a framework for negotiating trade agreements, resolves trade disputes and ensures the smooth operation of international trade processes. Recently, the WTO organised an exhibition to demonstrate its efforts to bolster the economies and trades of less developed nations.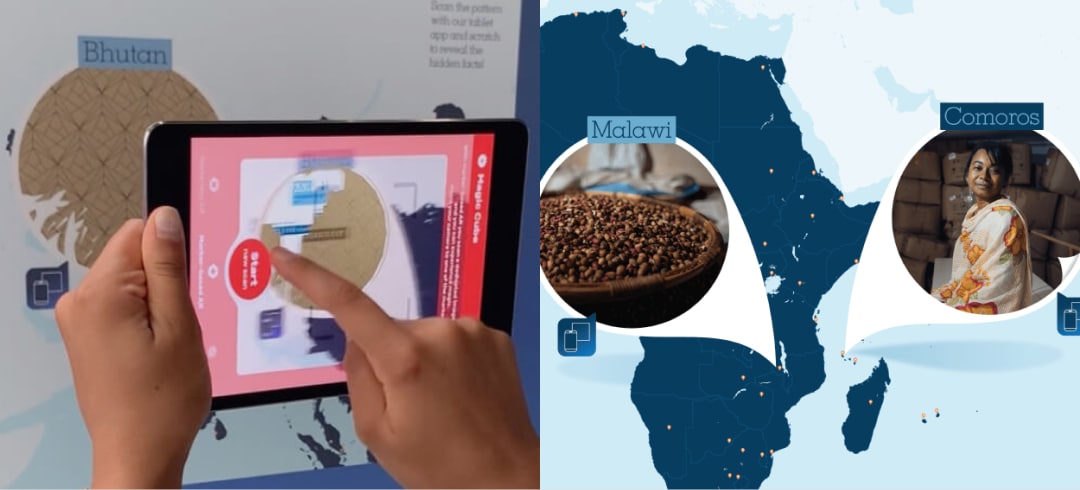 Leveraging AR with a tablet app
As part of its efforts to educate and engage the public about the complex world of international trade, the WTO commissioned Swiss Tomato to develop an interactive Augmented Reality (AR) experience, that could bring abstract trade concepts to life, making them more accessible and engaging to the exhibition's diverse audience.
The solution was an innovative AR application that allowed users to interact with digital content in a real-world setting. By simply pointing their mobile devices at the designated spots within the exhibition, visitors could unlock various multimedia content such as videos, infographics, and 3D models. This immersive experience brought a new level of interactivity to the exhibition, transforming the way visitors engaged with the presented content.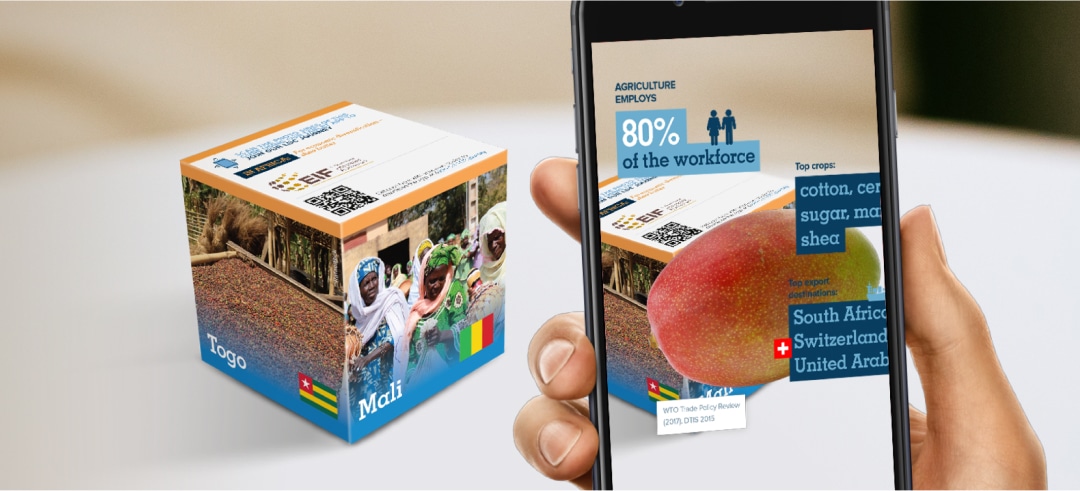 The AR application created by the Swiss Tomato app development agency was a resounding success, receiving positive feedback from exhibition visitors as well as the Client. By transforming complex trade data into engaging and understandable content, the application managed to increase visitor engagement and understanding of the WTO's work. 

Beyond the immediate success at the exhibition, the AR application also demonstrated the potential of AR technology in educational settings. By creating a more engaging and immersive learning experience, complex subjects like international trade can be made more accessible and understandable to a wider audience.
The power of partnership with an app development agency
The success of the WTO's exhibition is a clear example of how innovative technology, when combined with a deep understanding of the target audience, can create a unique and impactful experience. The project demonstrates the invaluable role of an app development agency in bridging the gap between complex information and public understanding.