The aircraft componenent you need ready to ship
STRADE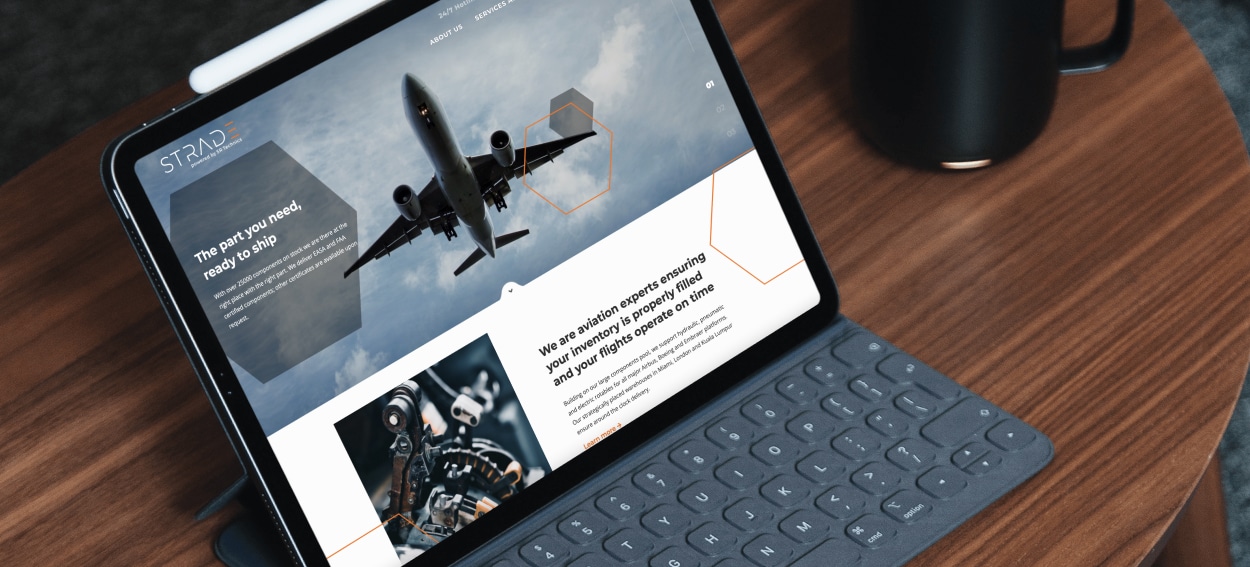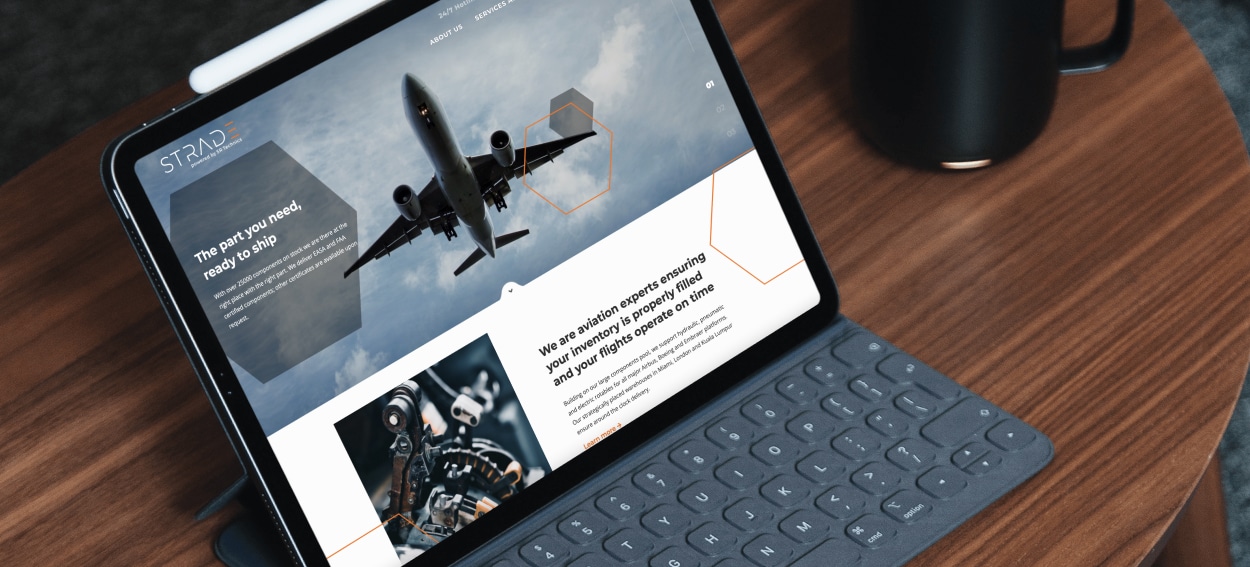 The Challenge
SR Technics, an aviation maintenance organisation, launched a new brand called Strade, to provide aircraft spare parts and components to airlines and maintenance companies worldwide. Strade operates 24/7, ensuring timely support for the aviation industry. In need of a visually engaging website with an intuitive user experience, Strade turned to Swiss Tomato web design agency for their expertise in website development.
The Solution
Swiss Tomato took on the challenge of designing and developing the Strade website, which needed modernity to match the brand's new image. We created a dynamic and modern style for the website utilising hexagon graphic combined with impactful images. The main objective was to create an easy navigation system specifically designed to be user-friendly and intuitive for Strade clients.
Results
The new website's user-friendly navigation was very well received by Stade's clients, encouraging them to explore different products and services available. Combined with the visually engaging design, the website now stands out and portrays high level modernity, pulling new clients to order from Strade.