Effective interactive map solution
UNIDIR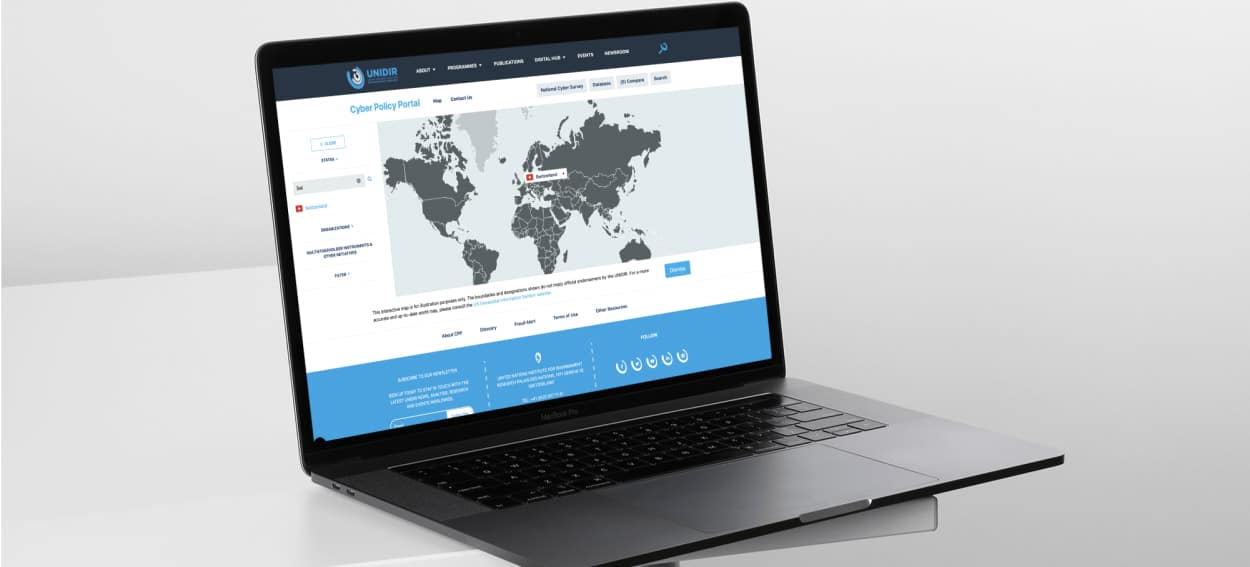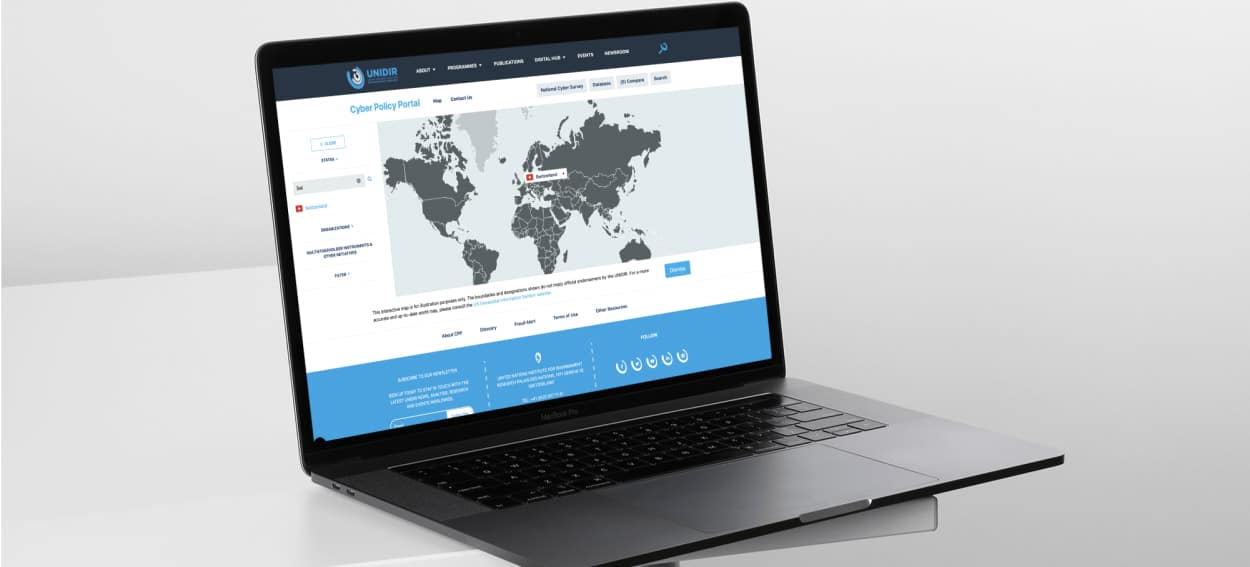 The Challenge
The United Nations Institute for Disarmament Research (UNIDR) is a leading institution in the field of disarmament and international security. The organisation is committed to promoting peace and security through research, education and analysis of disarmament-related issues. To enhance its online presence, UNIDR approached Swiss Tomato to develop a web portal that would serve as an online reference tool for cybersecurity and cyber security-related policy landscapes.
The Solution
Swiss Tomato rose to the challenge and delivered an impressive and comprehensive online tool that maps the cybersecurity landscape. The portal provides up-to-date and rigorous profiles of UN Member States and select intergovernmental organisations for easy access to information. The Cyber Policy Portal is a crucial resource for policymakers, researchers, and practitioners who seek to understand the cybersecurity landscape and develop effective cybersecurity strategies.
Results
The result of this collaboration is a state-of-the-art portal that structures a large database of cybersecurity documents with the help of a map view, filters, and comparison functions. Moreover, the Cyber Policy Portal enables users to download and share documents with other users, a feature that makes this tool user-friendly and intuitive. Swiss Tomato's contribution to UNIDR's mission is significant as it provides security experts and policymakers with easy access to comprehensive insights into the cybersecurity landscape, making it a game changer in the field.