The student app for the prestigious university
ETH Zürich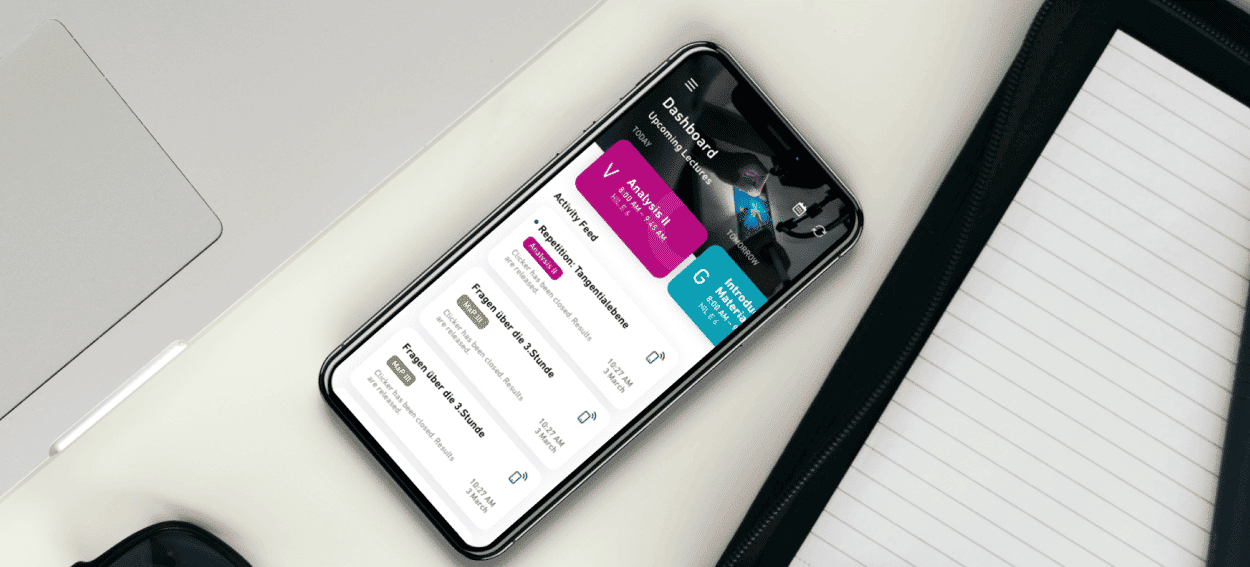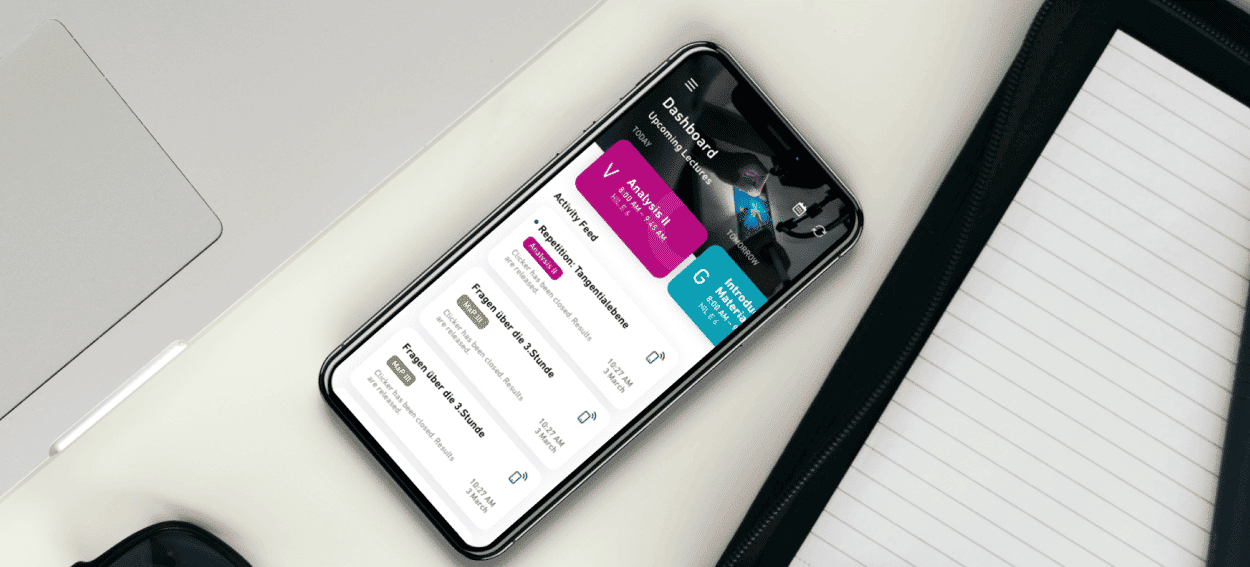 We had the pleasure to partner up with ETH Zurich which is a Swiss federal institute ranked as the fourth best European university. This school educates engineers and scientists and its main focus is primarily on science, technology, engineering, and mathematics.
Our main job was to advise on UX improvements and refresh the design of their current EduApp to aid students in their daily academic lives, and also foster more interaction during teaching.
As a result, we ended up with a highly interactive app with a couple of updated features such as an extended dashboard with all the essentials in one place, and an improved activity feed which is very important to the students as they use it to navigate to the current clicker during lectures, the schedule with option of viewing as a list or as a calendar, an updated feedback channel with a chat interface for easy communication, an improved ETH shuttle bus interactive timetable and a campus map to help students locate the different buildings.
In terms of the UI design, we respected the brand's guidelines and came up with a modern and refreshed design specifically targeted at the age group of university students.