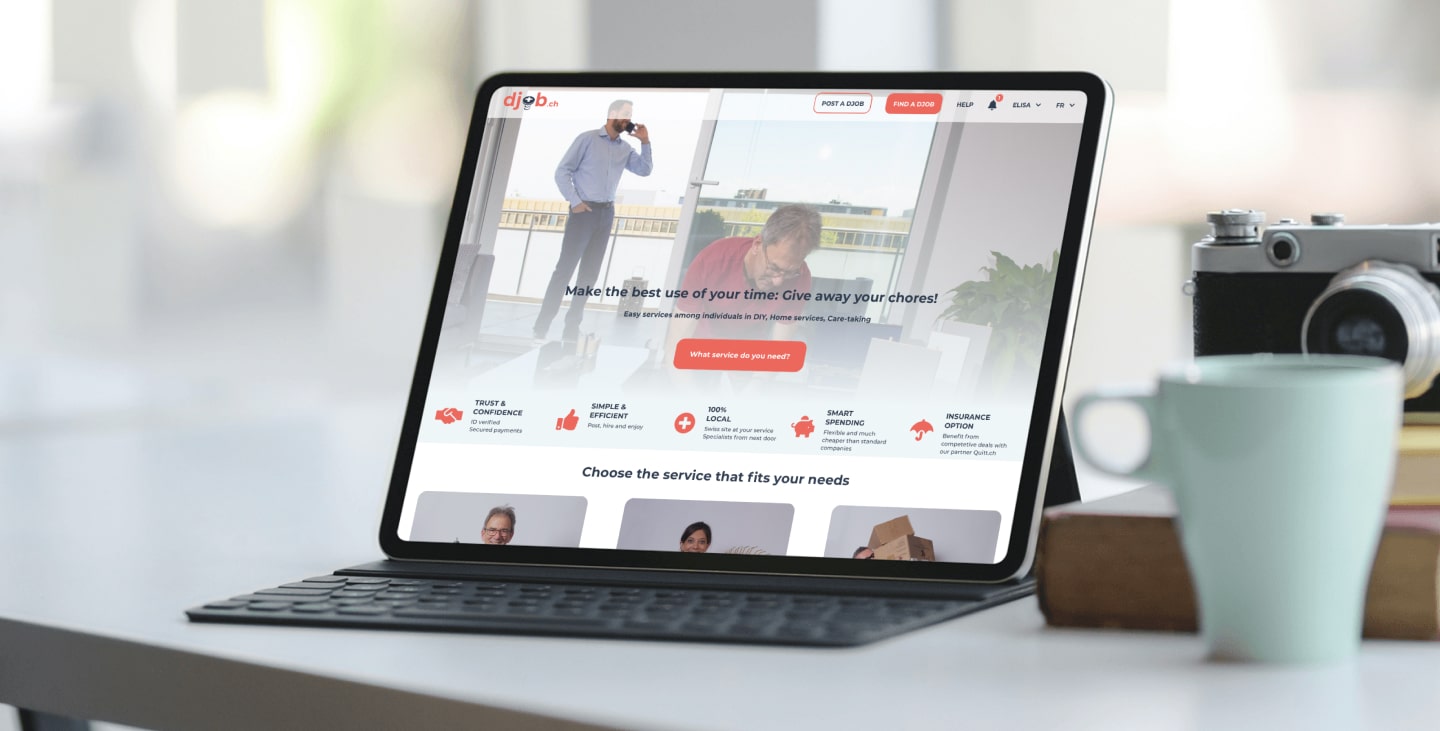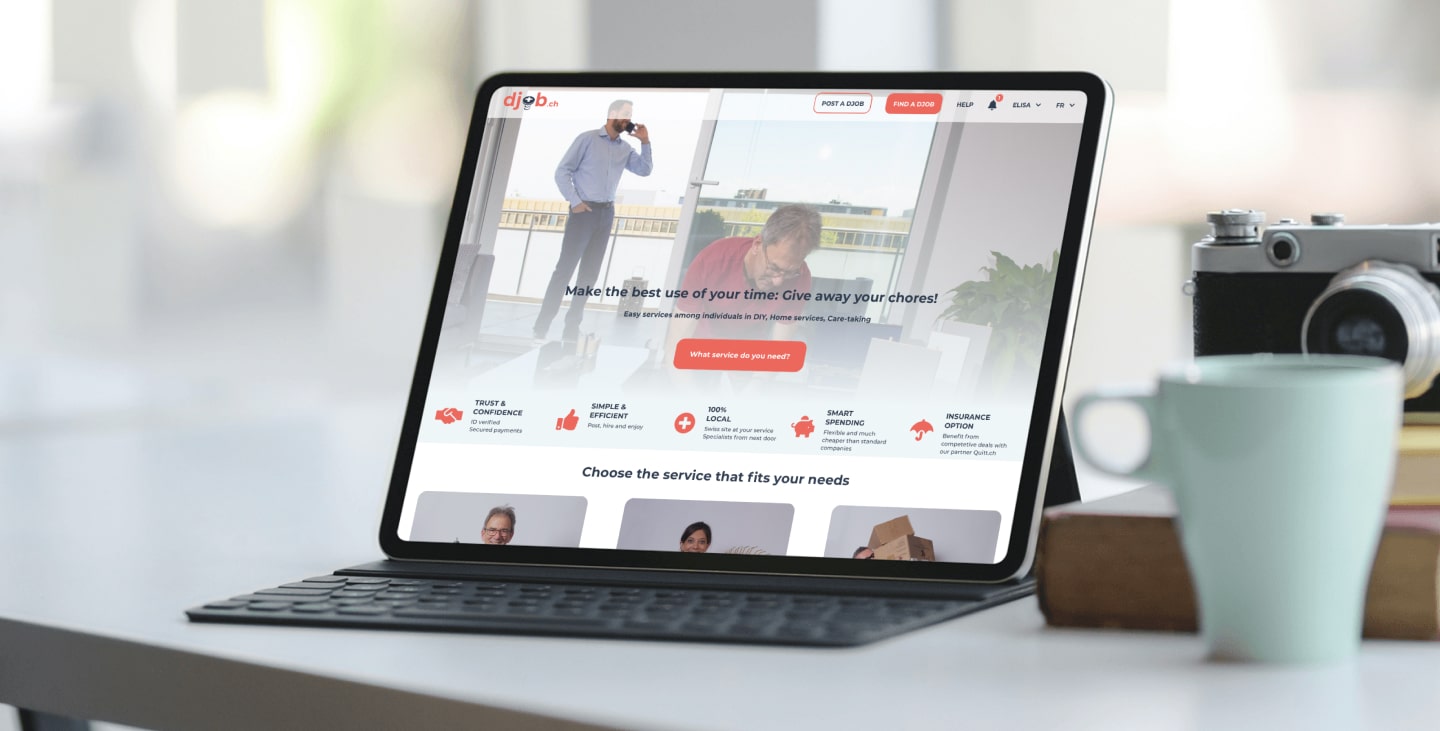 The Challenge
It is often very difficult in Switzerland to find the right service for your needs, and when you find it, companies tend to have long waiting lists and high prices. Djob aims to resolve this difficulty in connecting individuals with professionals with the skills you need. Djob needed to create a platform for these connections to take place, so they were looking for a web design agency to partner with.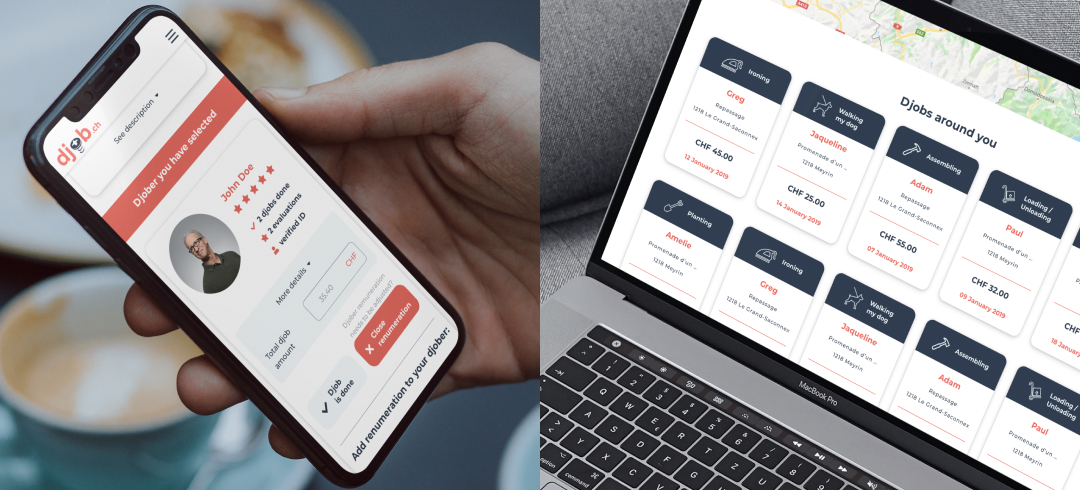 The Solution
Djob contacted Swiss Tomato web development agency in Geneva to design and develop a website where users can create two types of profiles:
As a client: clients can post work that they need done, such as housekeeping, babysitting, car repair, gardening, handymen etc.
As a professional: users can register their specific skills and can upload all their certifications acquired in this field.
Once the client and professional are connected, they can discuss the tasks to be handled, the timing and wages. Payments are to be made through a secure payment platform on the website.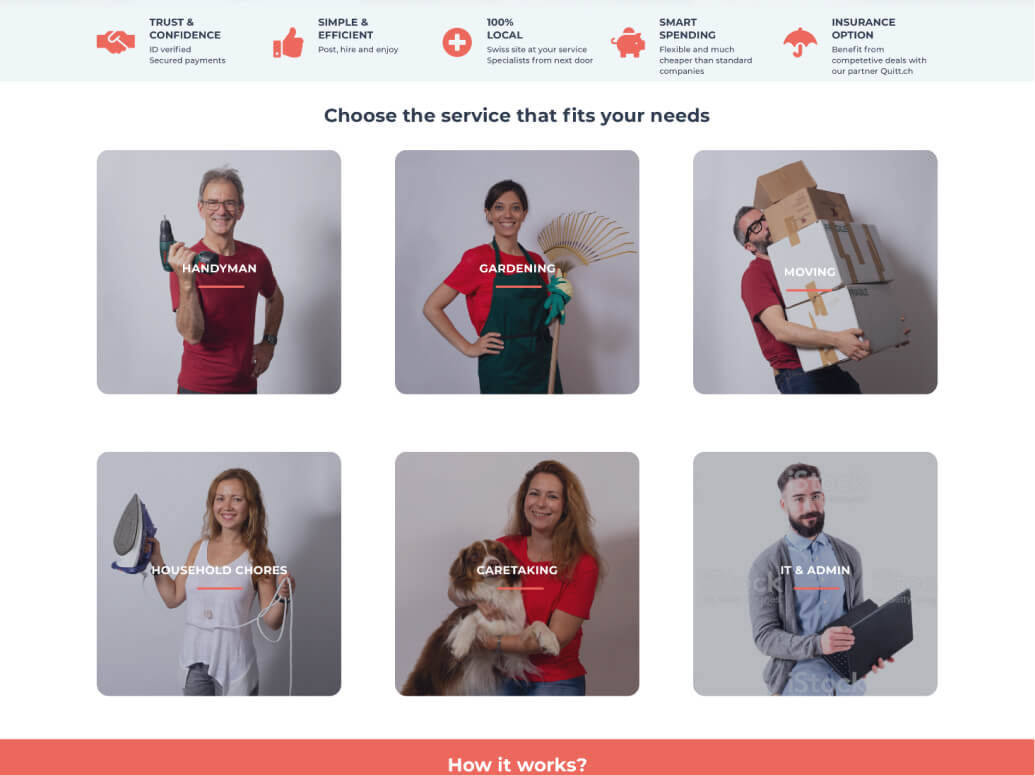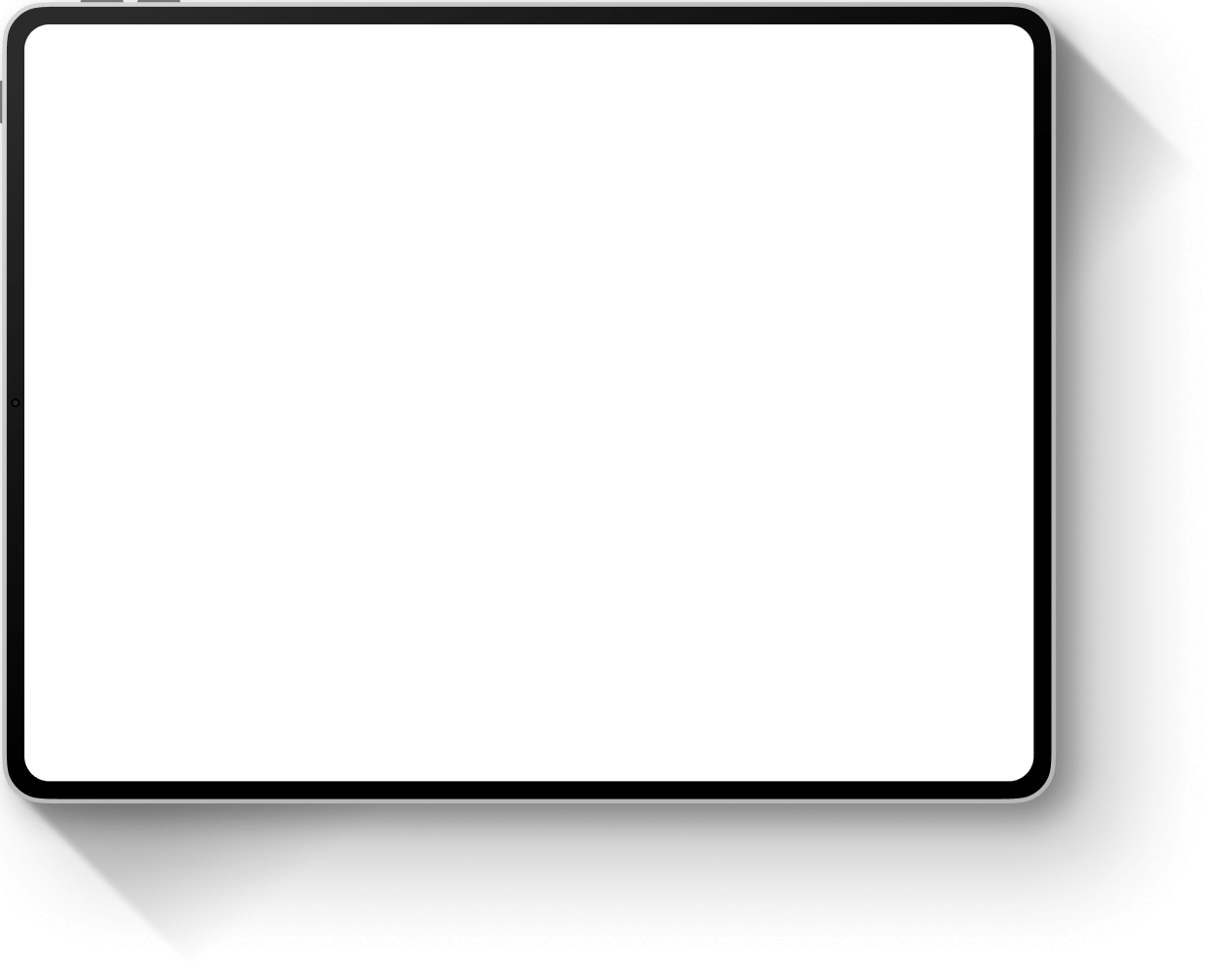 Results
The partnership between Djob and Swiss Tomato web development agency was very successful with the development of a clean, user-friendly website. Users could register and login, to either find a professional with the skills they lacked, and professionals could find clients easily.