Case Study
Baudenbacher Kvernberg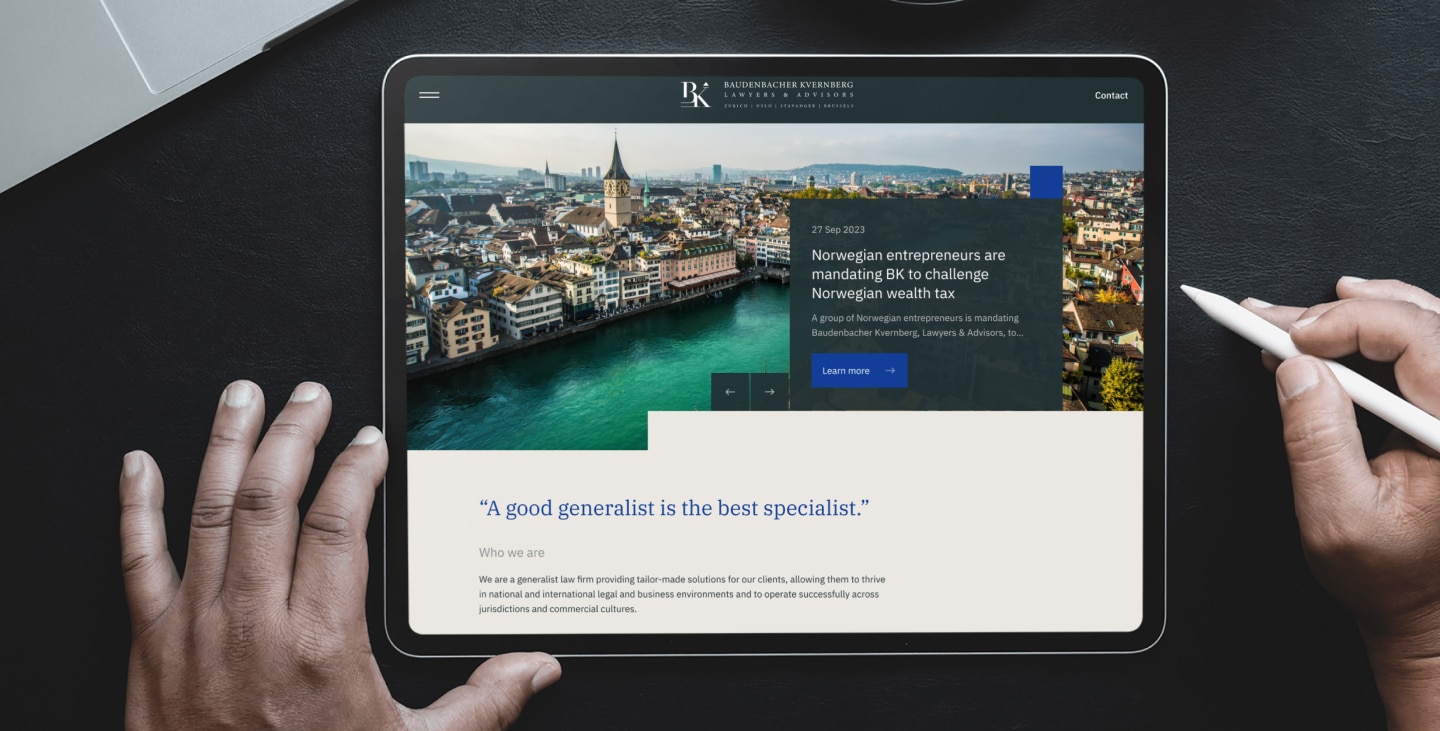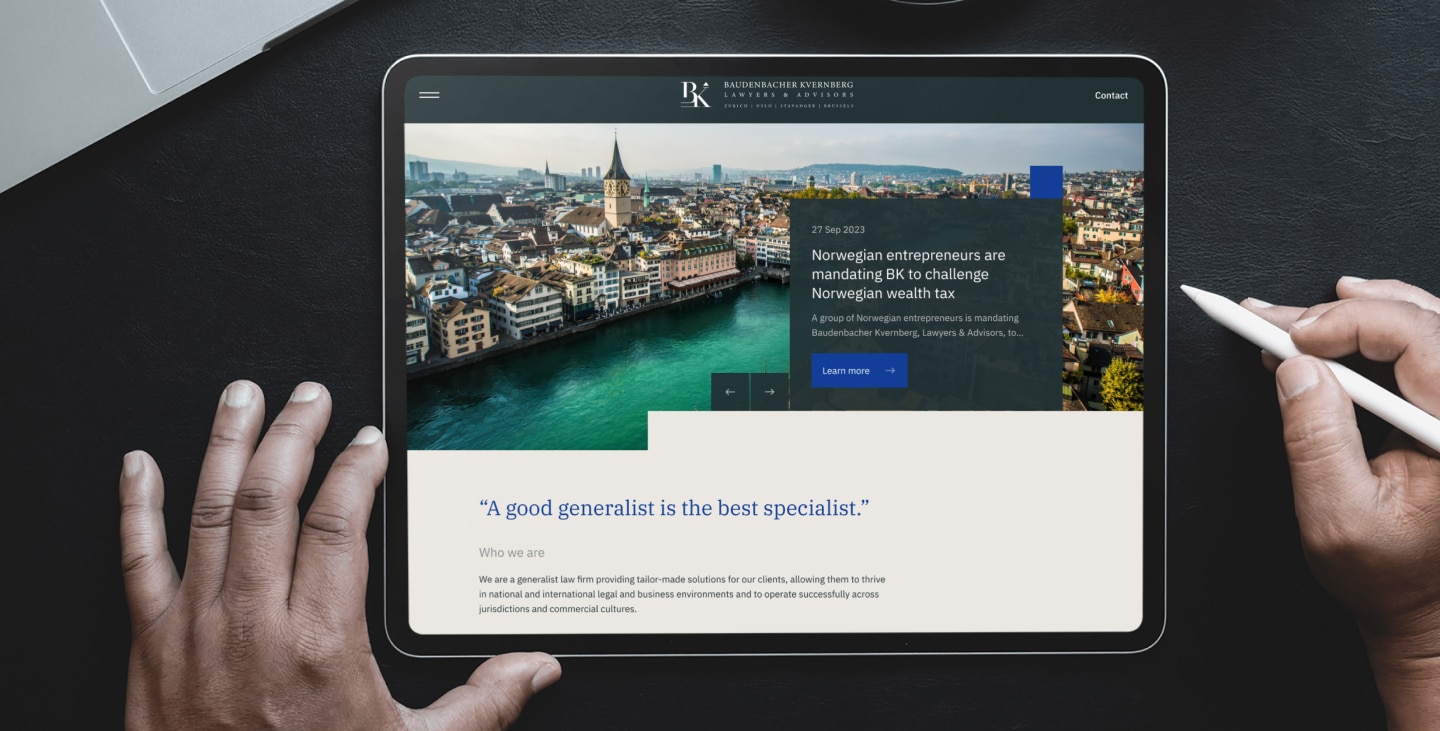 The Client
Baudenbacher Law Firm has been a long-trusted name in the international legal environment, known for its commitment to offering exceptional business law services. Established as a family-owned boutique law firm, its reputation has been built on a legacy of meticulous legal expertise, personal touch and a profound understanding of global business complexities.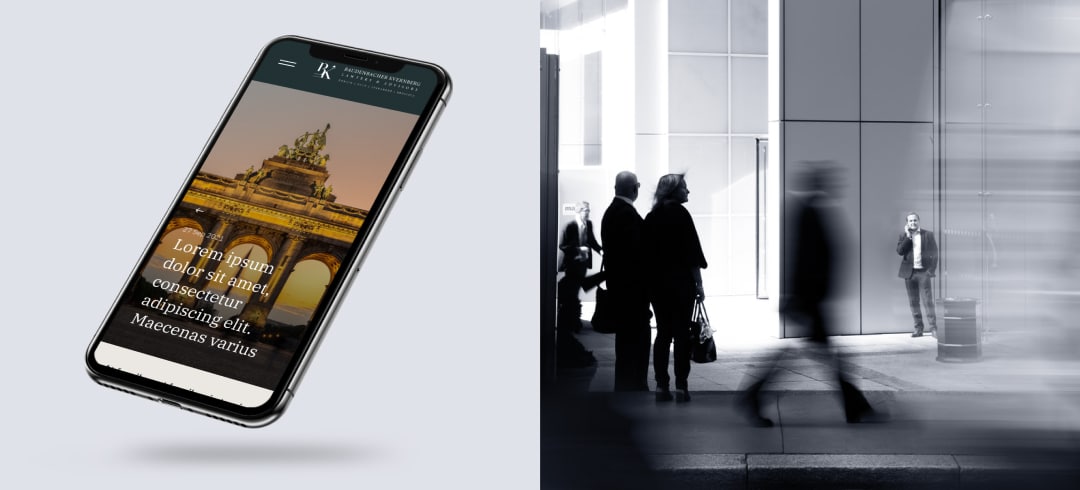 The Challenge
Nobel Baudenbacher Law firm, recently merged with esteemed partners in Norway and Belgium, leading to the inception of Baudenbacher Kvernber, Lawyers & Advisors. This merger, while bringing together an abundance of combined experience, also brought forth the challenge of integrating diverse legacies under one unified digital presence.
The firm recognised the need for a new website that not only celebrated this union, but provided a cohesive, modern and dynamic interface. Being their trusted partner in web design based in Zurich, they turned to Swiss Tomato web development agency, to create their new digital platform, reflecting the combined strength and future vision of Baudenbacher Kvernberg.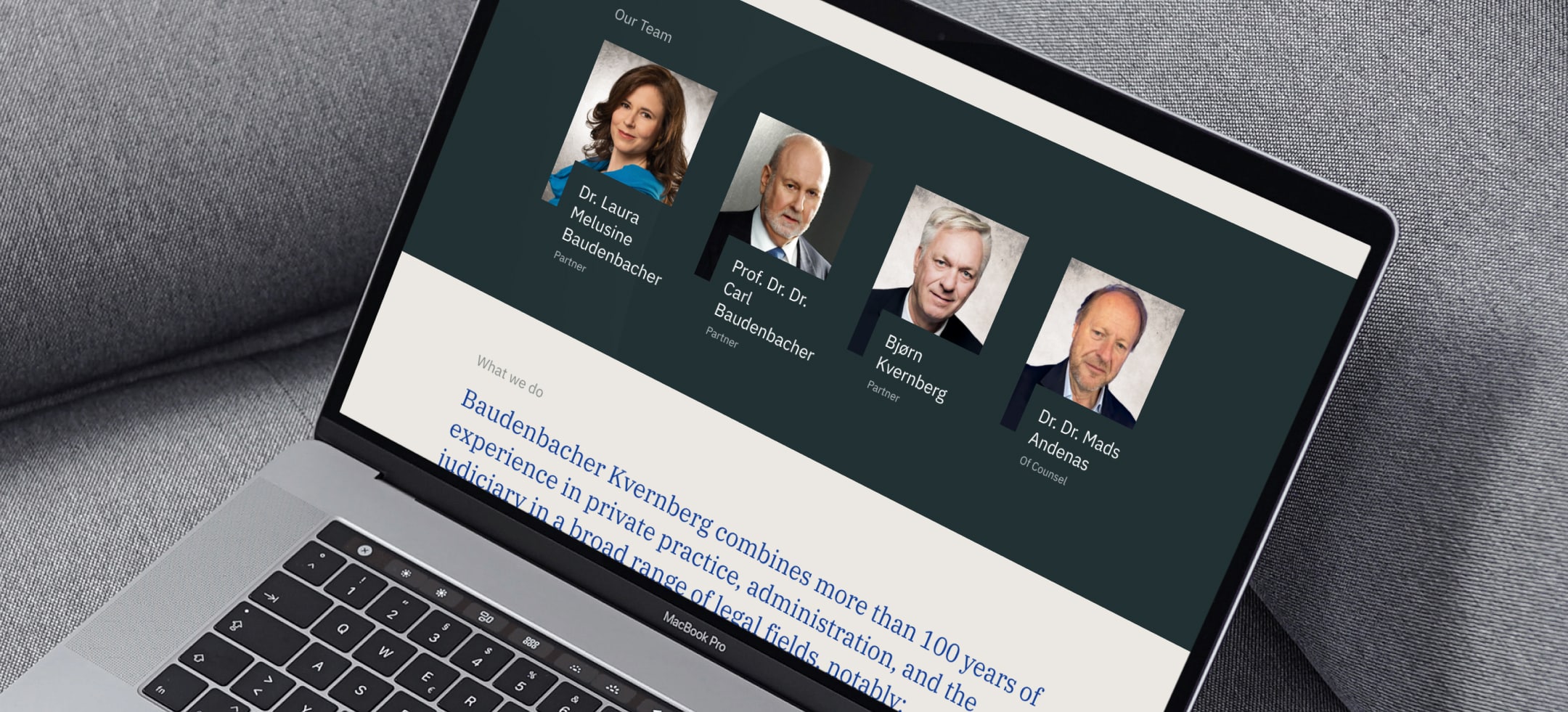 The Solution
Swiss Tomato designed and developed a new website using WordPress technology, with the addition of Gutenberg blocks as the foundation. The design choices, from layout to colour schemes were made keeping the firm's core values in mind, ensuring they had a distinct digital edge in their competition. The implementation of an intuitive navigation system was key to ensuring enhanced user experience.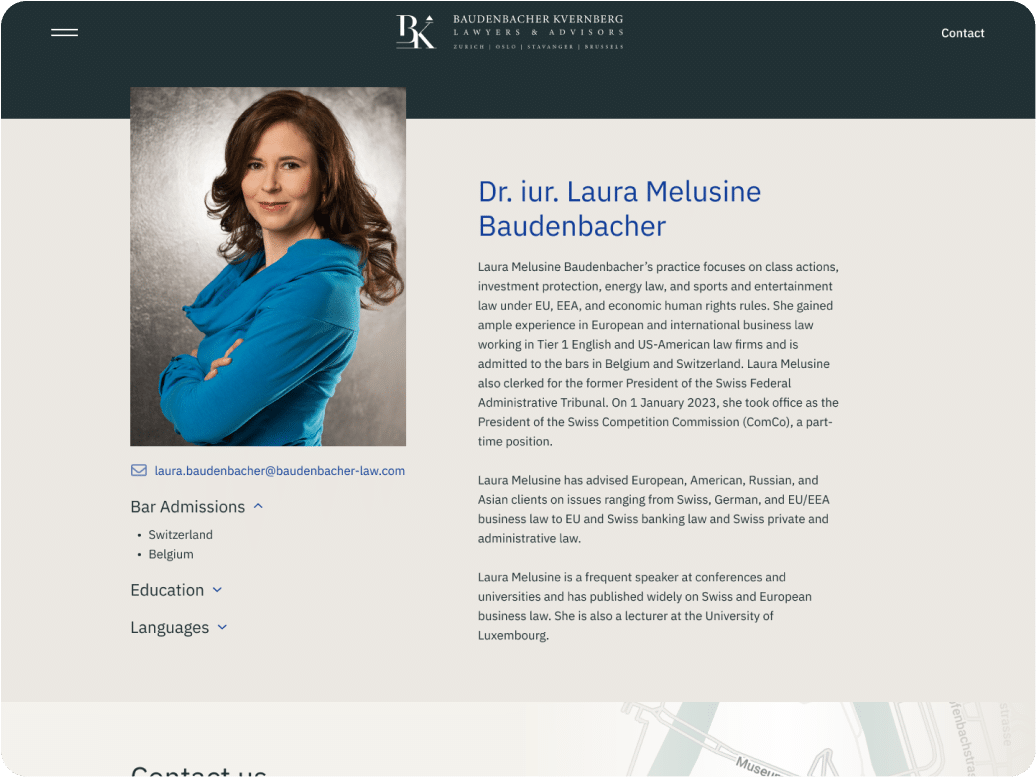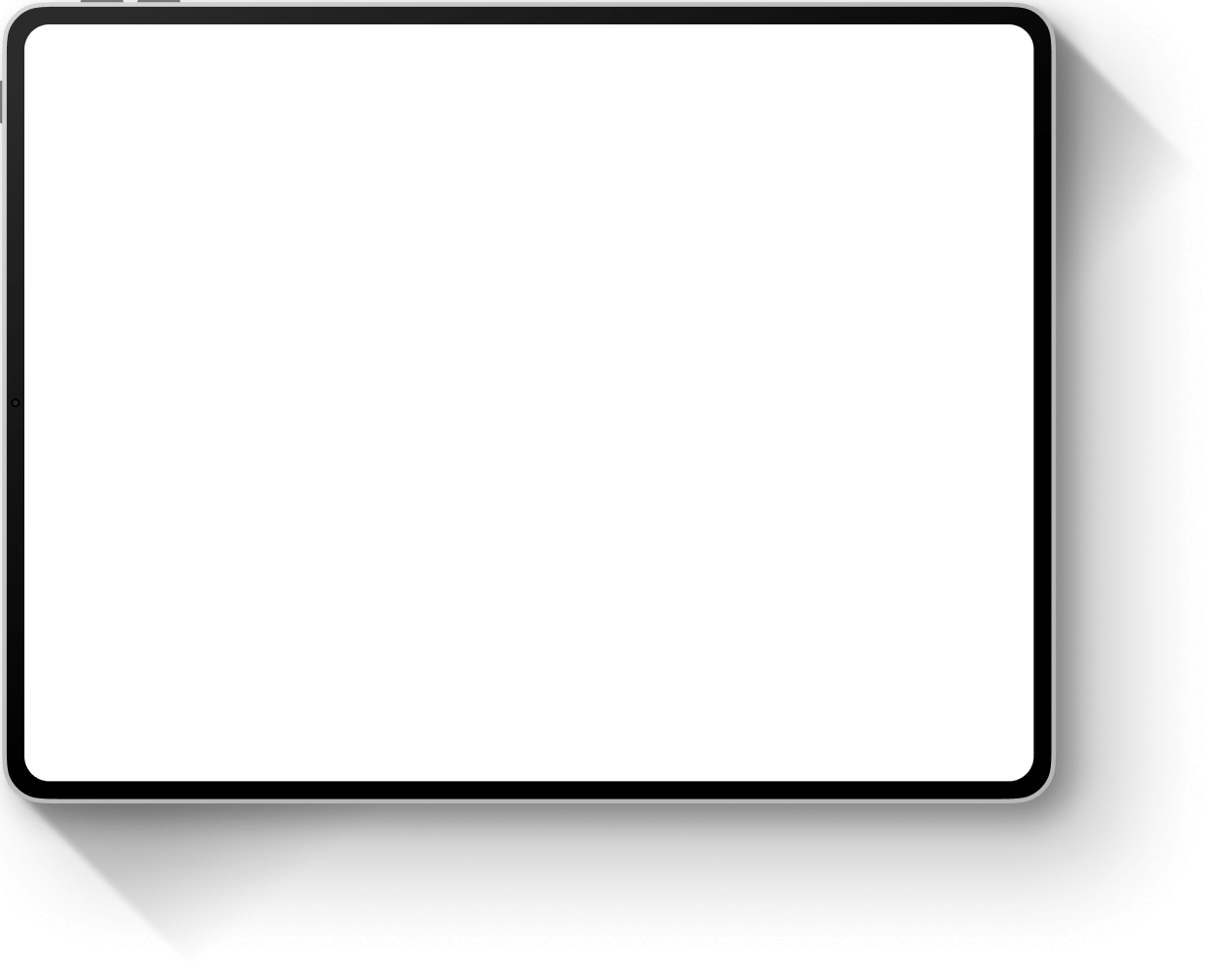 Results
As a web design agency, we take pride in delivering sophisticated digital solutions that truly capture our clients' global focus. We are thrilled to have exceeded our client's expectations, with their satisfaction evident in their positive feedback regarding the new web design and increased user satisfaction.