On the waves of change with a prestigious law firm
Nobel-Baudenbacher Law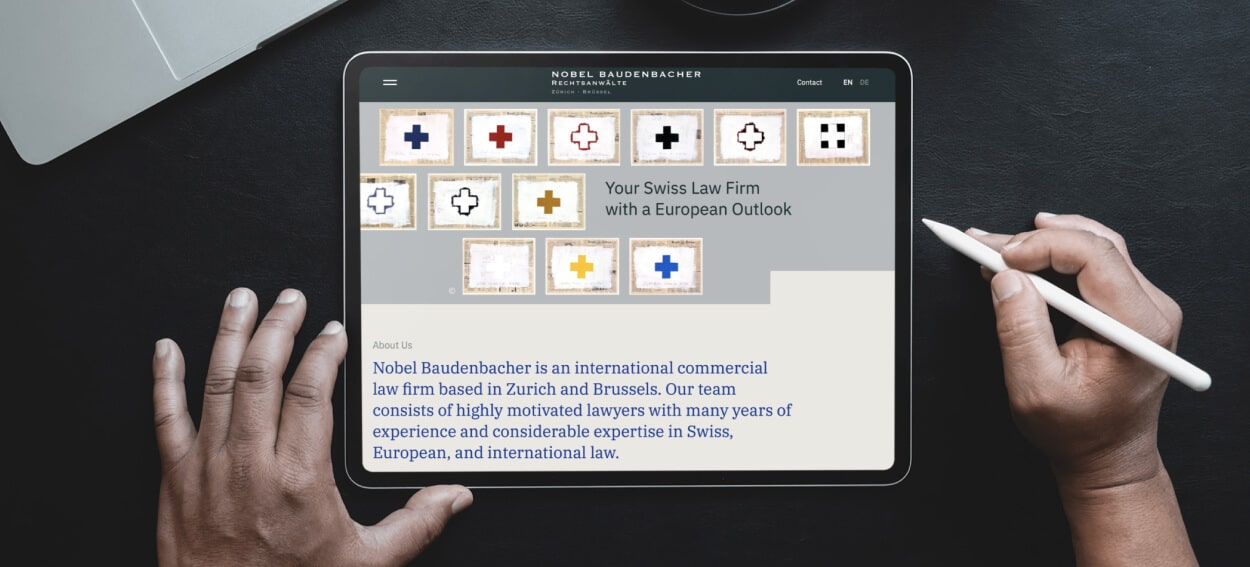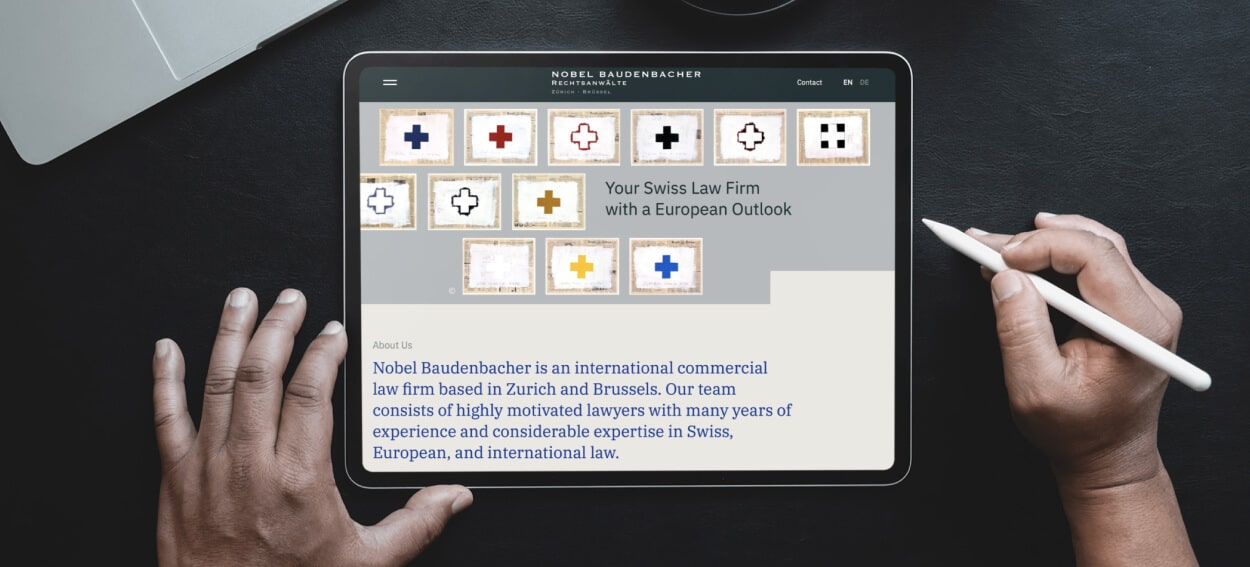 Baudenbacher Law is an international family-owned boutique law firm that advises its clients on business law while combining in-depth knowledge of Swiss law with a European and global focus. The firm was founded in 2021 and is headquartered in Zurich.
Swiss Tomato's task was to create a design and strategy for the website that stands out on the market and differentiates Baudenbacher Law from its competition. The result is a sophisticated and visually engaging website that reflects the main values of the firm. The site was developed as a custom WordPress CMS with a CMS that allows the client to easily update the content themselves. In addition, the website is available in two languages, English and German.
The client was very happy with the new design and the enhanced user experience that was achieved by implementing an easy navigation system, specifically designed to be user-friendly and intuitive.