A unique app for gold bar authentication
Metalor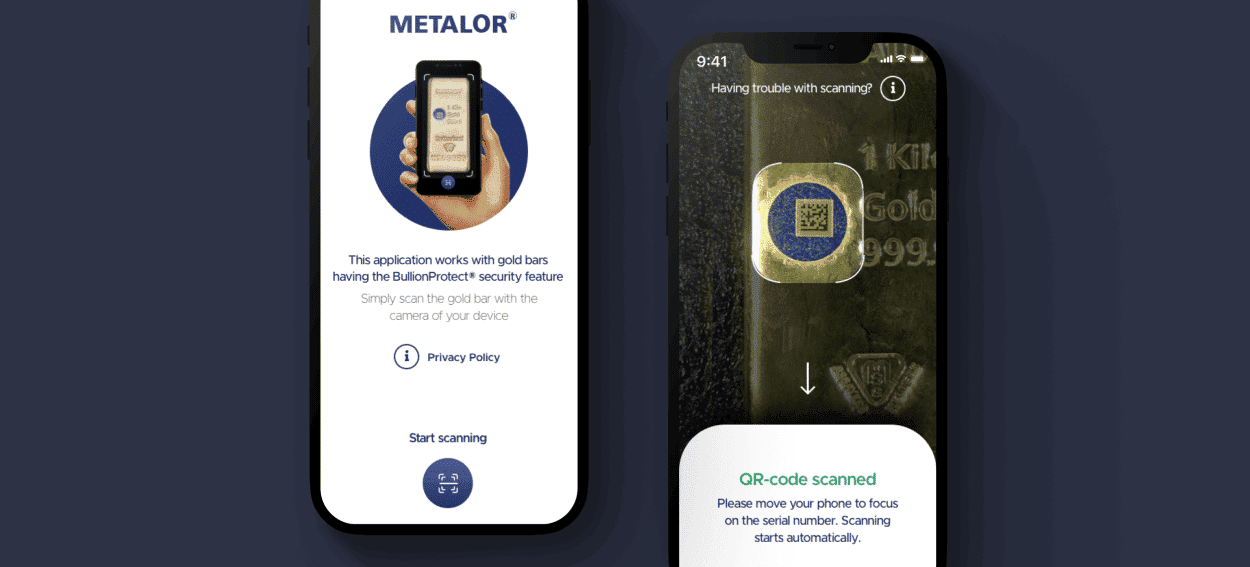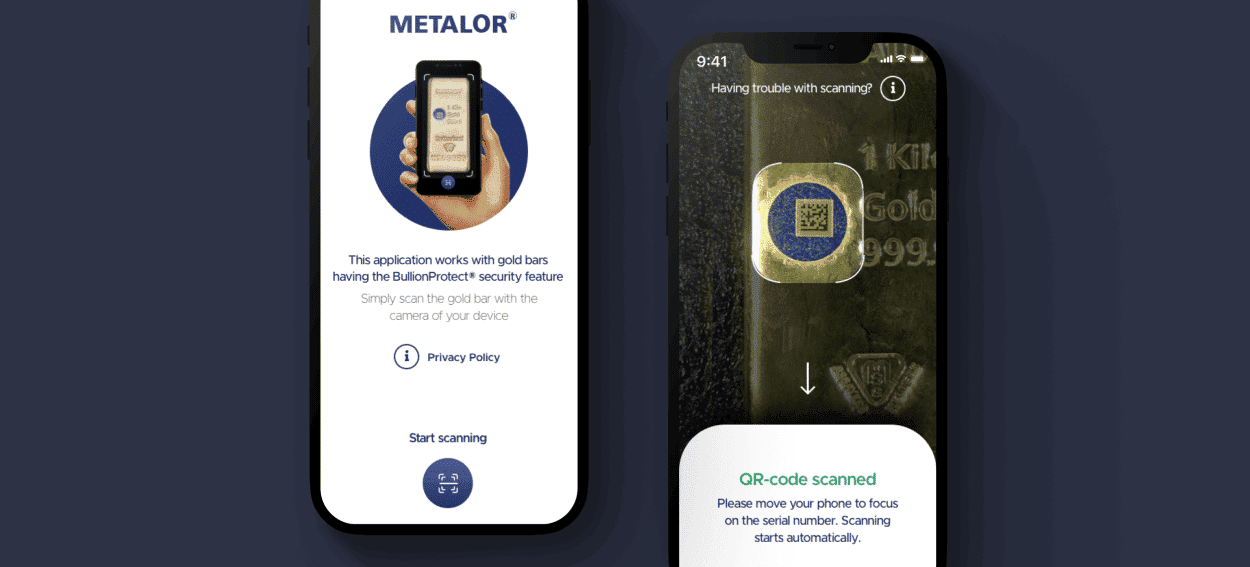 The Challenge
Metalor is one of the major world suppliers of precious metals related products & procedures. They have successfully remained at the forefront of the industry and wanted to maintain their status as industry leaders by innovating and facilitating the tracking of gold bars.
The Solution
As a mobile app development agency based in Geneva, Swiss Tomato had the privilege of working on the front-end development of an iOS and Android app, that could validate the authenticity of a Metalor gold bars by scanning a serial number and data matrix code. The team's main focus was to develop an app that could work seamlessly, accurately and efficiently without any interruptions when using it on many gold bars in a row. This required the search for the newest technologies available on the market. The app consisted of a one-screen tutorial at the launch, a scanning function using the camera, identifying parameters and checking with an external API server. A manual data entering option was also enabled. Finally the app displayed the results confirming the authenticity of the gold bar.
Results
Swiss Tomato delivered an app that has been very well received by Metalor customers, providing them with convenience, assurance and confidence in their gold bar investments. The app saved considerable amount of time and effort for its users and streamlined and simplified a key process.