A unique app for gold bar authentication
Metalor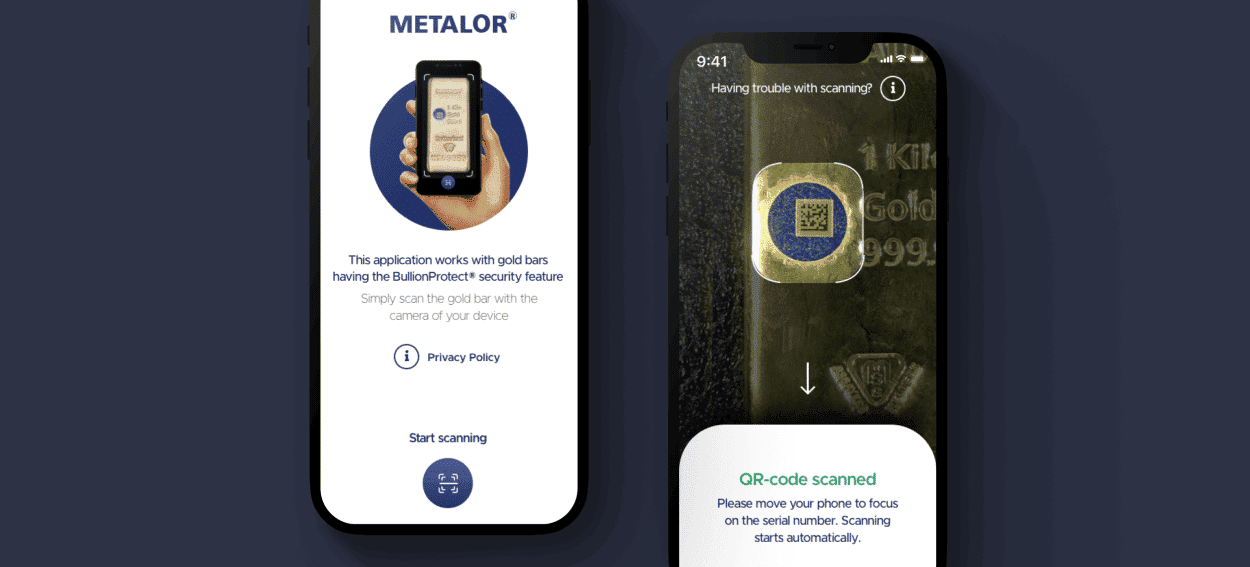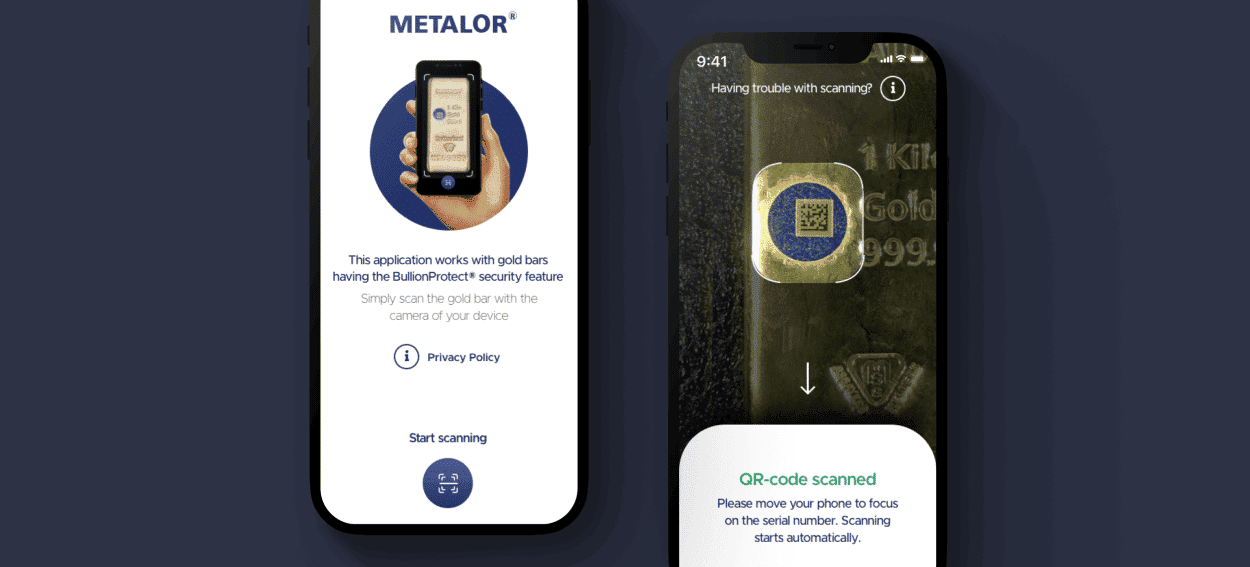 Swiss Tomato worked on the front-end development of an iPhone app that can validate the authenticity of a Metalor gold bar.
In this project we focused the most on the smooth usability of the app. Therefore we tried multiple options of the newest technologies available on the market to make sure there won't be any interruption when using it on a lots of gold bars in a row.
Main functionalities:
At the launch of the app a one-screen tutorial

Scanning function to identify parameters and checking with external API server

Manual data entering if necessary

Result display to confirm authenticity of the gold bar
As usual, we also integrated standard Google Firebase analytics tracking where the Client can consult standard usage statistics (number of users, countries of origin, time in application etc.).