A news app for Fribourg's biggest newspaper
Liberté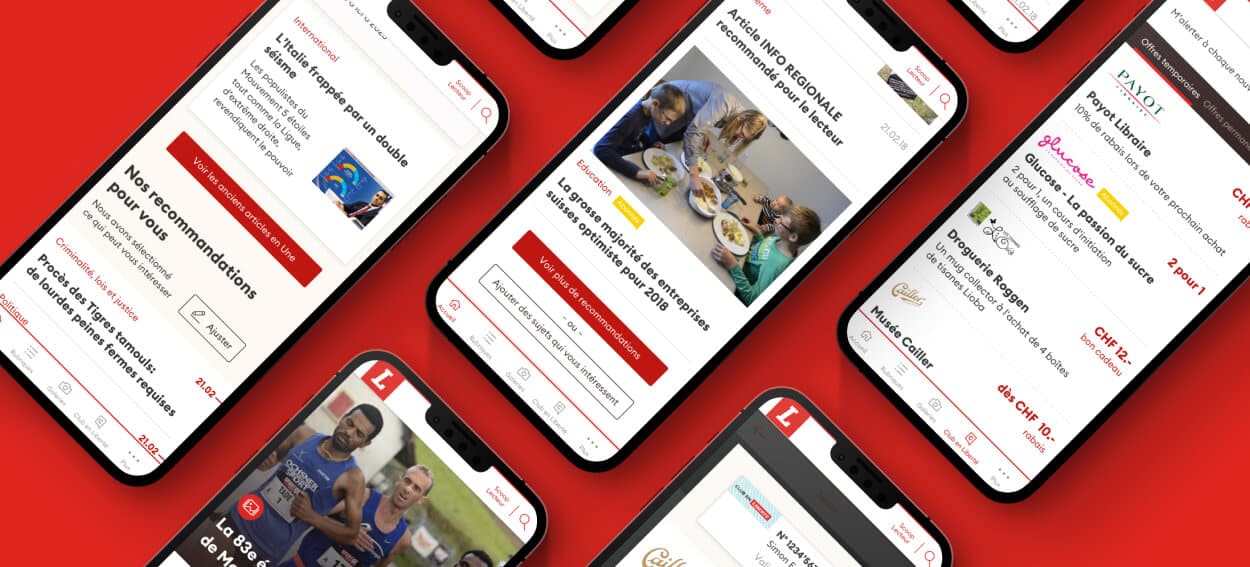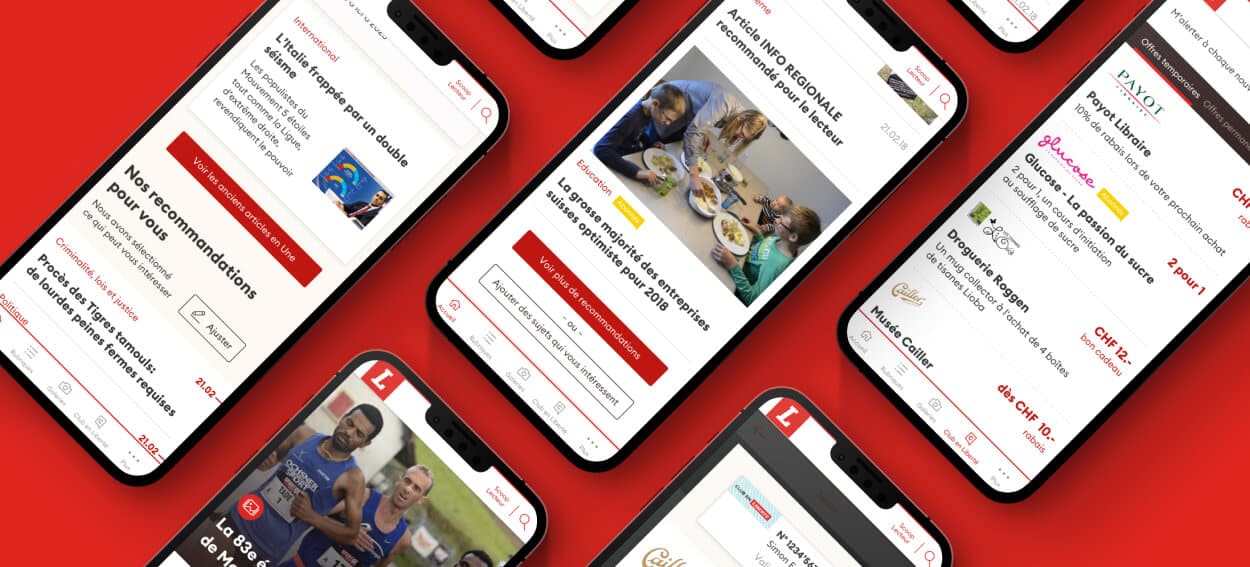 The Challenge
La Liberté: The Canton of Fribourg's Leading Newspaper Since 1871
For over 150 years, La Liberté has been the go-to source for news in the Canton of Fribourg. With a dedicated audience that spans generations, the publication has been a staple in the community, delivering relevant and up-to-date information through various mediums. In order to keep up with modern times and cater to a digital-first audience, the team behind La Liberté enlisted the help of Swiss Tomato mobile app development agency to completely re-develop their app.
The Solution
With the goal of creating a mobile app that embodies La Liberté's brand and enables users to stay informed on-the-go, Swiss Tomato took on the challenge of re-developing the application. This included not only implementing a modern, user-friendly UX design, but also integrating machine learning to show the most relevant news, an activity calendar, in-app purchases, and a loyalty club.
Results
The end result of Swiss Tomato's work was a sleek, and highly functional mobile app that brought La Liberté's content and services to the fingertips of their subscribers. The app proved to be a success in La Liberté's digital strategy, enabling the publication to keep up with modern trends and appeal to a tech-savvy audience. The app was recognised in the Top 4 apps in the mobile category at the prestigious Meilleur du Web competition in Switzerland.