A clean & functional user journey for an NGO
ICoCA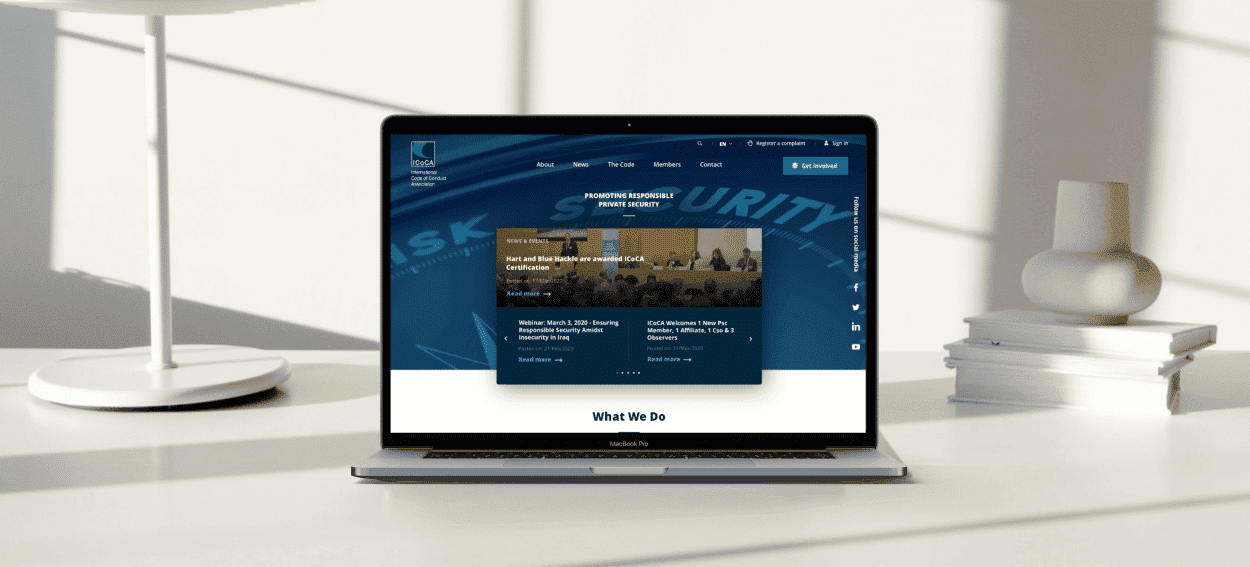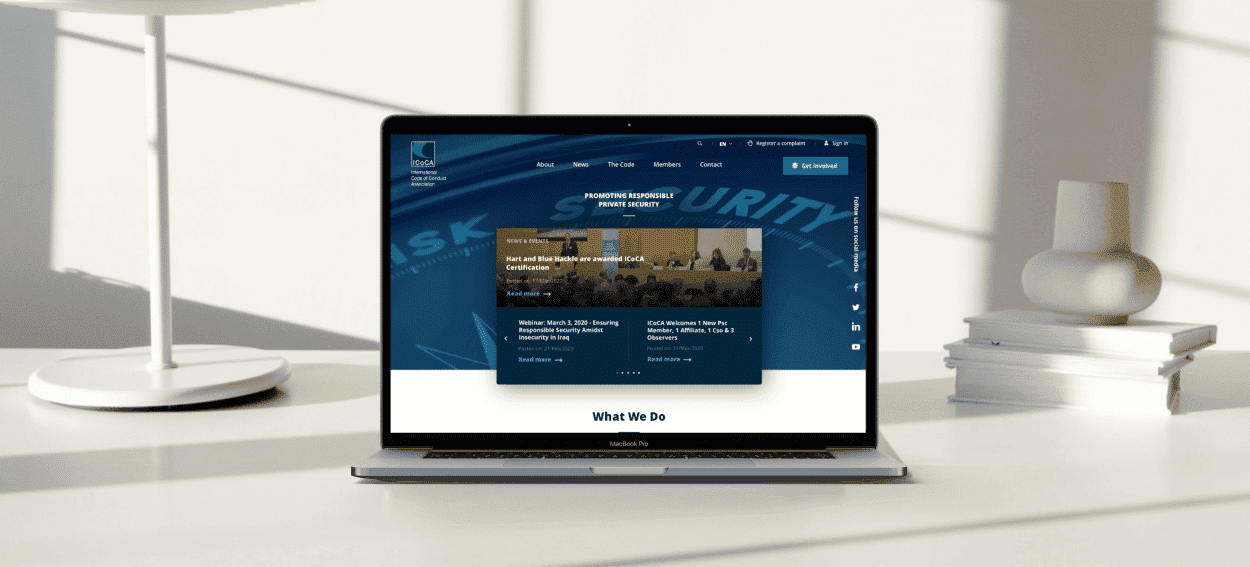 We love to work with entities that help make the world a better place, and in the case of ICoCA we got another chance to provide a website to a great cause. 
ICoCA is an initiative that ensures the respect of human rights and humanitarian law in private security services, particularly in challenging environments. It's essentially the entity that overlooks the international code of conduct for Private Security Service Providers. 
Their mission consists in raising Private Security standards worldwide and promoting their ethical code of conduct.
Our developers' biggest challenge was the map where users could find iCoCa's members while using the filter functions available. They managed to create an extremely user-friendly map that confined all of the information of their database, while making them easily accessible.