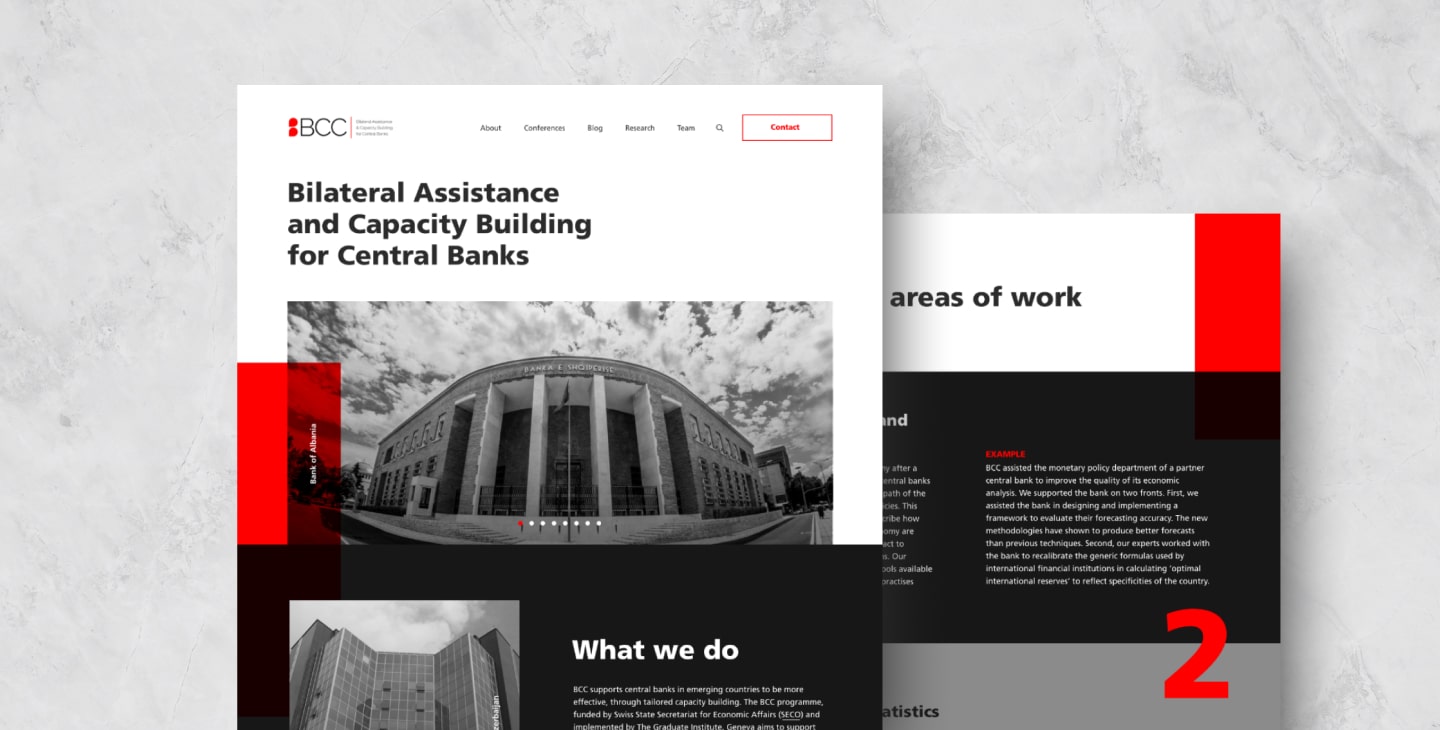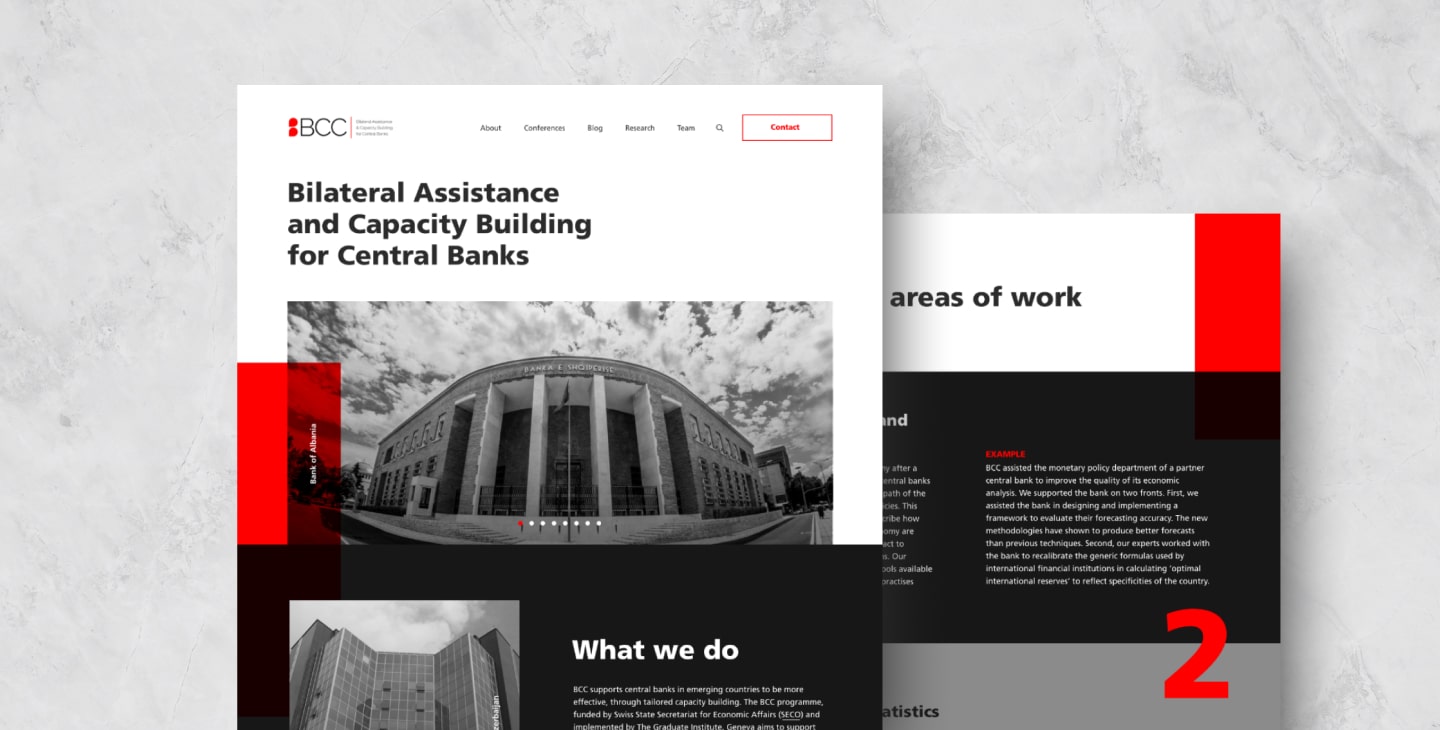 Website development for BCC, an NGO based in Geneva
Established with the goal to strengthen the economic fabric of developing nations, Bilateral Assistance and Capacity Building for Central Banks, BCC provides critical support to central banks across the globe. Recognizing the fundamental role of central banks in maintaining economic stability, BCC offers tailor made assistance and capacity building programs. These programs aim to enhance the operational efficiency, governance, and financial policy-making capacities of central banks, fostering economic resilience and growth in nations that need it the most.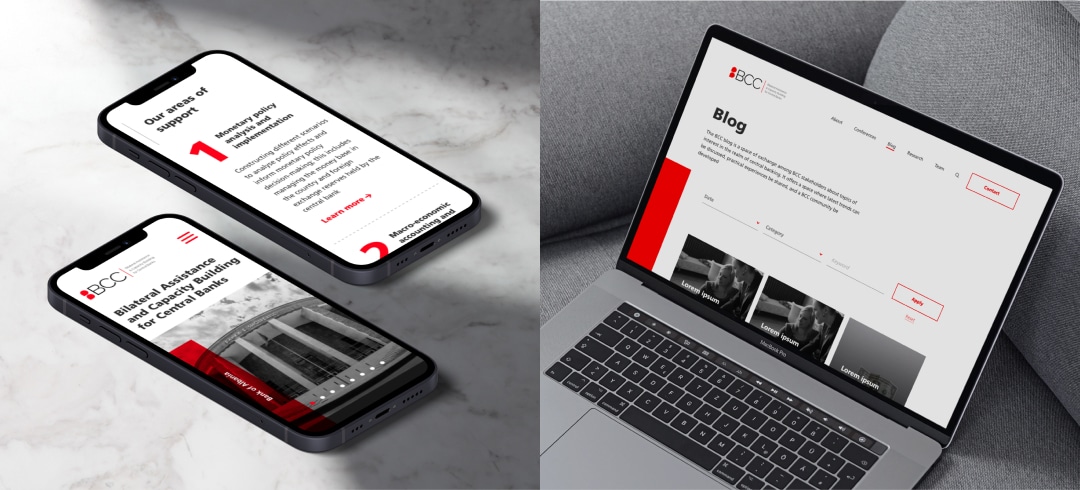 Key Challenge
BCC works by identifying the unique challenges each central bank faces and formulates targeted strategies to combat these issues, from fostering financial inclusion to managing foreign reserves. Through its collaborative approach, BCC contributes to building robust financial systems, reinforcing financial stability and promoting sustainable economic development worldwide.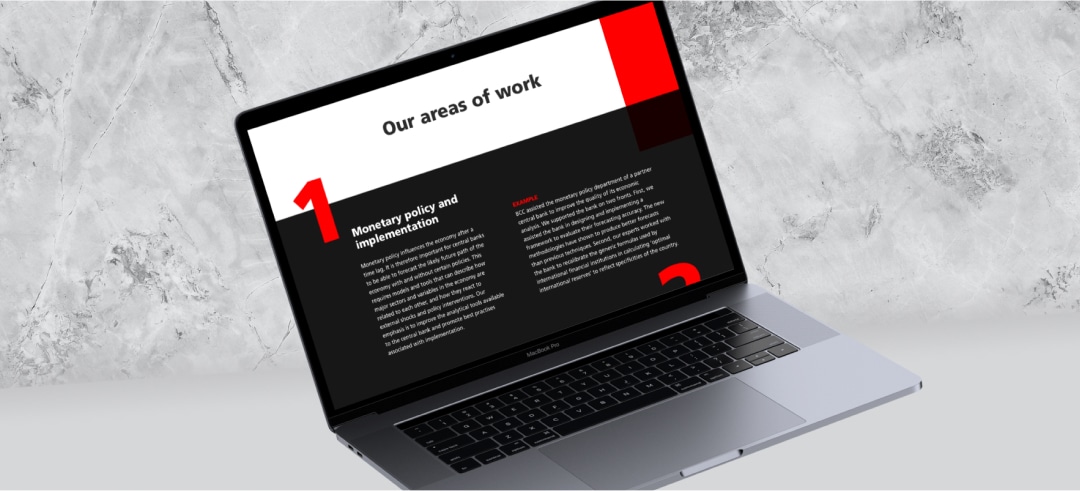 BCC partners with our web design agency
The website redesign for BCC led to the successful development of a stylish and functional new site, and a modern logo. The Swiss Tomato team focused on aligning the theme of the site with the organisations purpose, using a colour tone that catches attention yet remains elegant and clear.
The new website features an about us section, conferences menu inviting users to the next event while also providing documents from previous conferences. A blog section was also developed with filters for facilitated searching, as well as a section for research papers made available to the public. A page has also been dedicated to the successful team of BCC, where each team member is introduced, with an individual photo.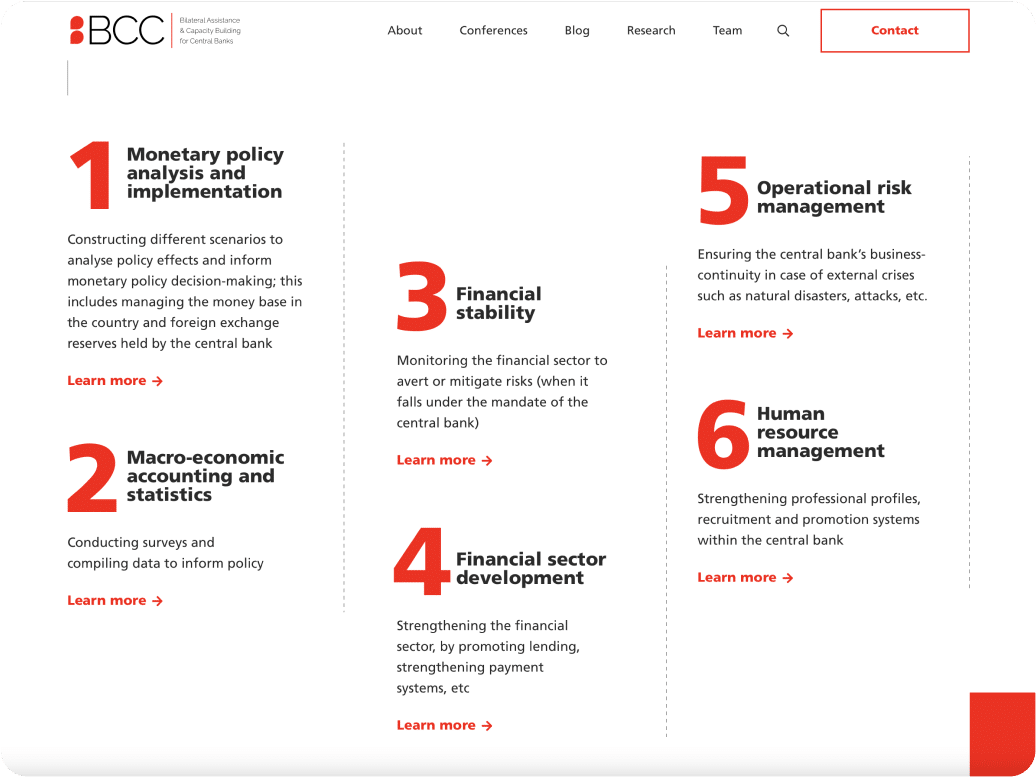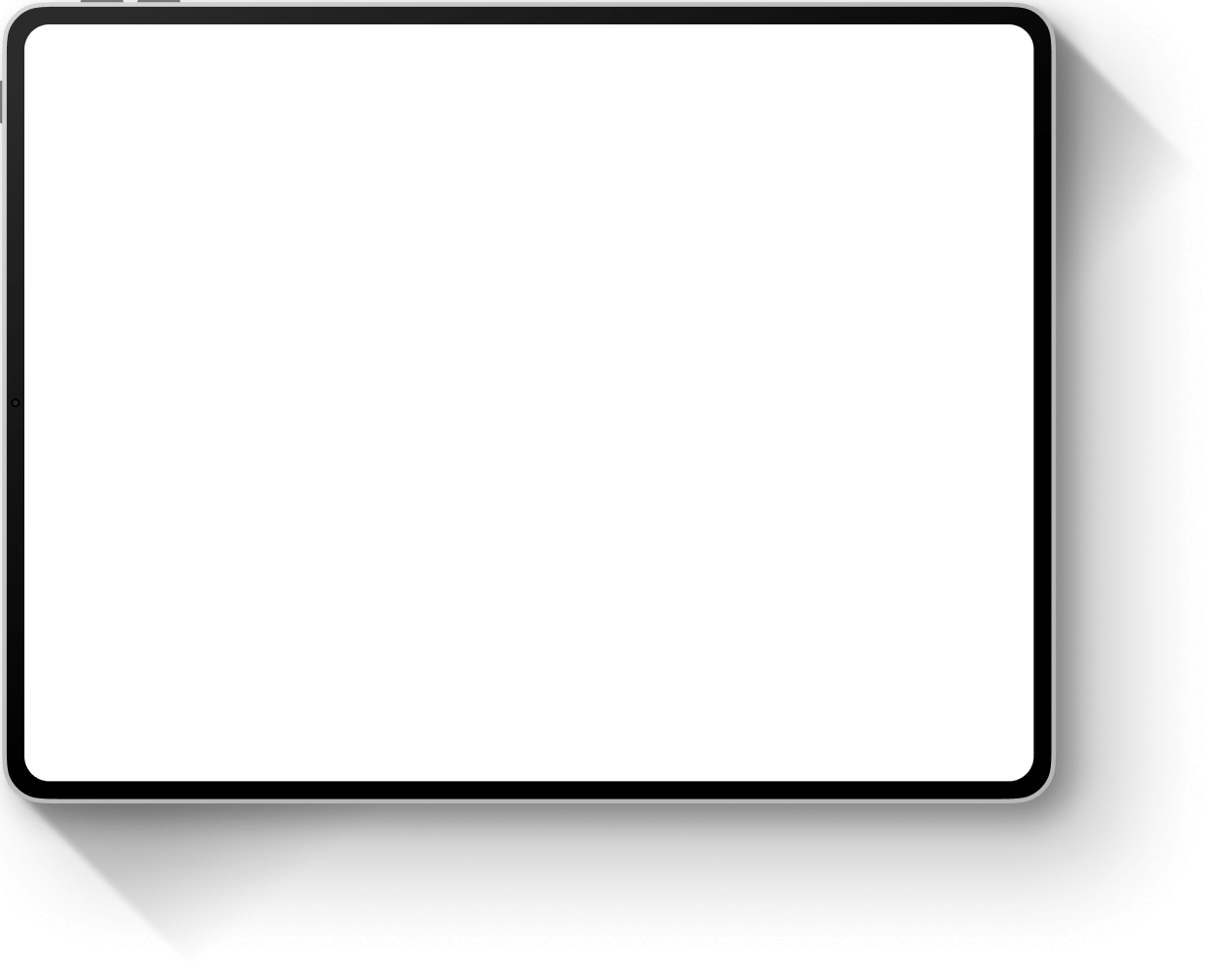 Results
BCC's new website design and development were well received by not only the team but by the users in the target group. The website has a clean design, it is easy to navigate, and information is portrayed in a clear, user-friendly manner. The Swiss Tomato web design team was very pleased to have collaborated with BCC.