Stylish but also functional NGO website
BCC Programme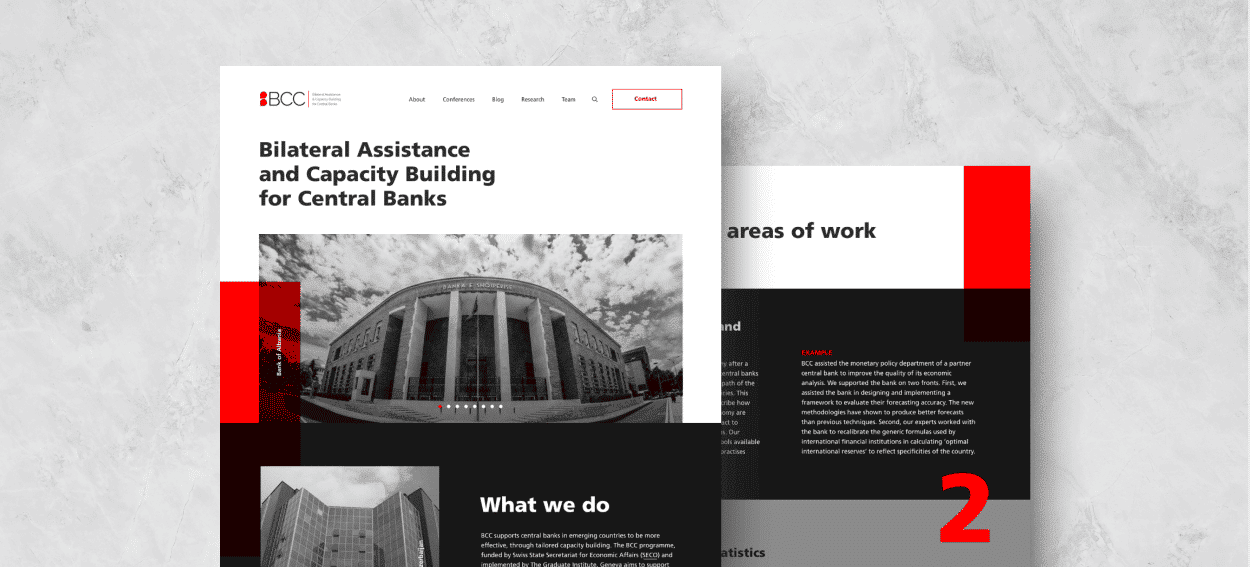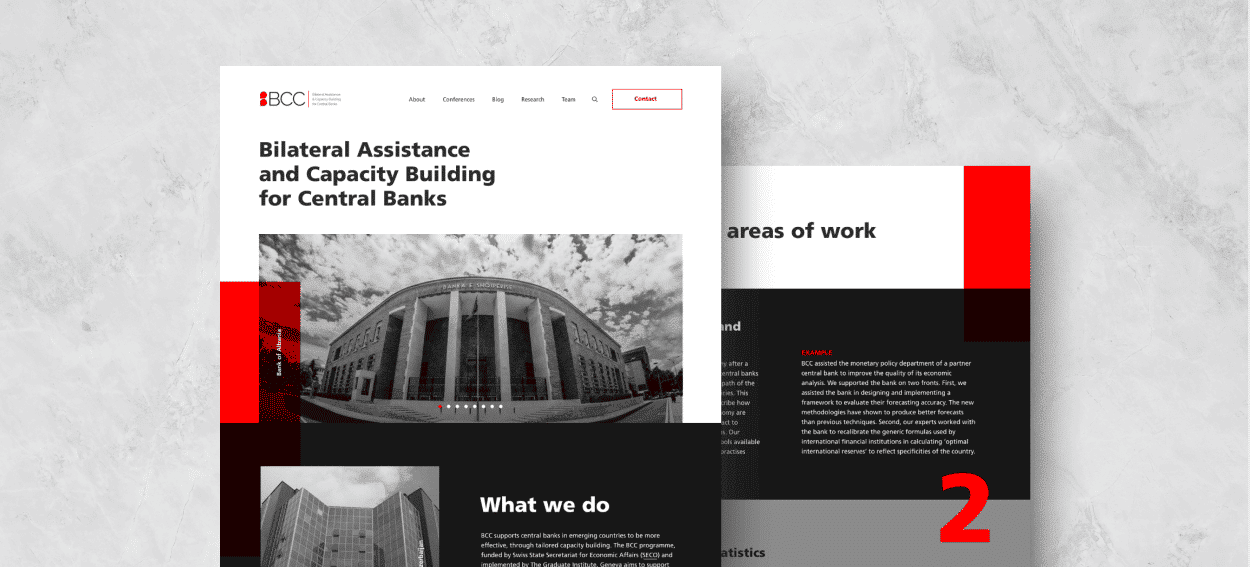 BCC Programme aims to assist emerging-market central banks in developing the analytical and technical skills they need to conduct successful monetary policy, foster a stable and competitive financial system, and become more operationally viable.
We had the chance to cooperate with them in the renewal of their website. It has been a very smoothly going project where we immediately found the tone we could represent their important activity.
With the highlighting of the central bank pictures and the organisation of the colours and graphical elements we could create a professional and elegant representation of the website. Our cooperation included the design of their new logo.
We are so proud of the result, that at the end, it became the favourite website for the team so far this year.