An app for a smart bottle that helps you clean the planet
REBO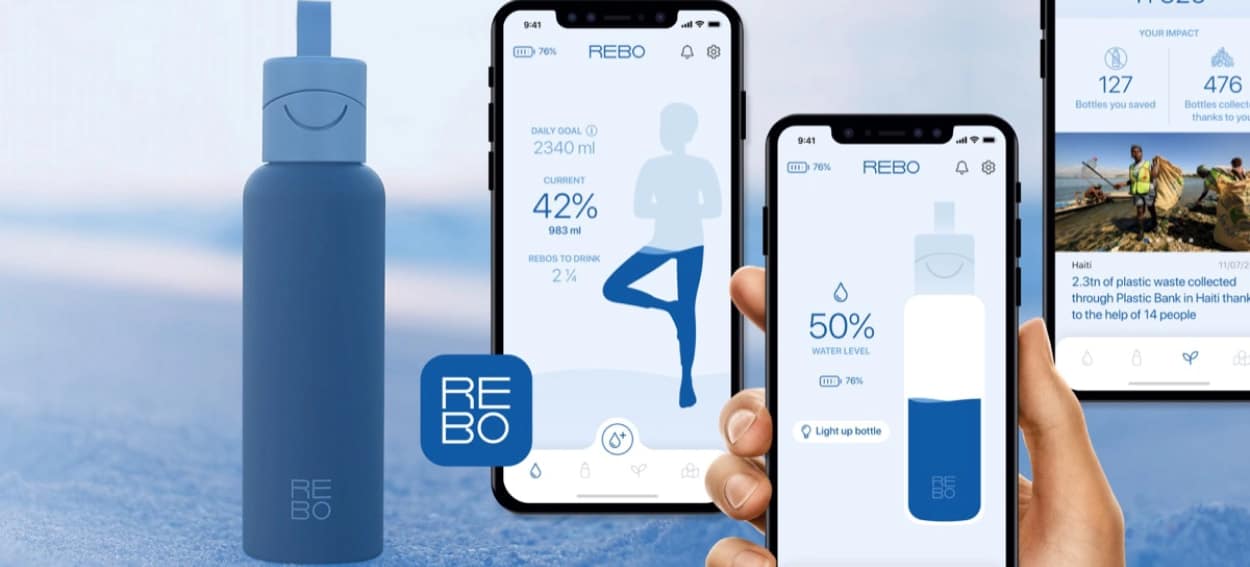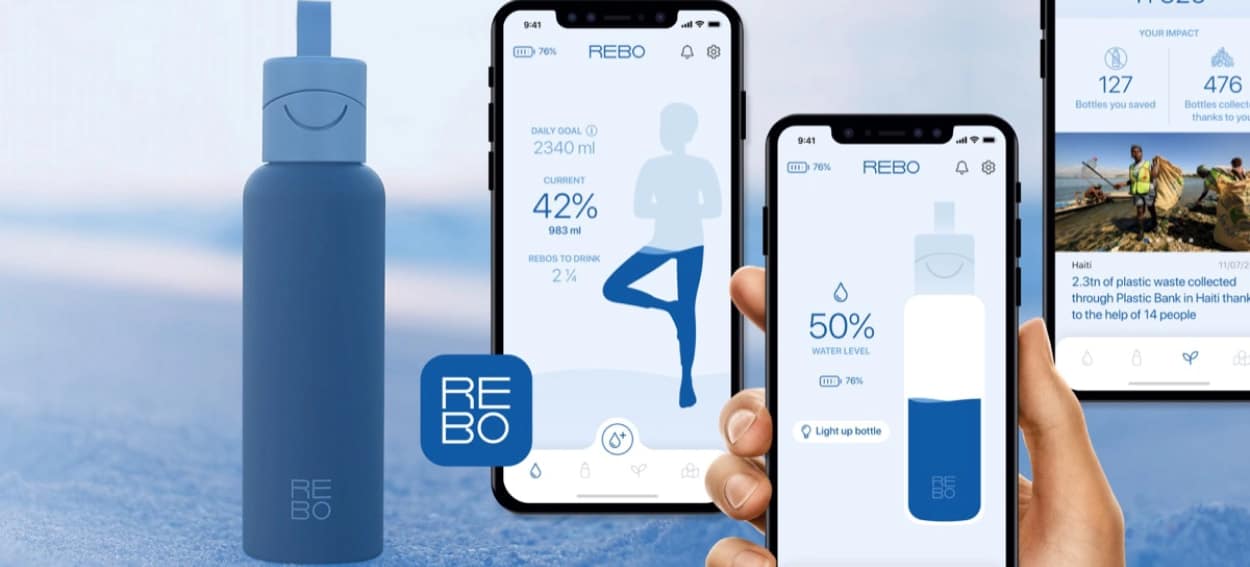 REBO is a revolutionary smart bottle, which is good for you and good for the planet.
It is good for you as it helps users to stay hydrated. The app uses the proprietary REBO hydration algorithm to provide users with a customized hydration plan, which gets dynamically adjusted based on physical activity. Through a laser sensor it measures water intake, and sends the information to the app. It then uses the LED light on the bottle to send light reminders, helping users to achieve their hydration goal and stay healthier.
It is good for the planet as it also measures the plastic savings associated with its use. Thanks to an innovative certification, it issues credits for every bottle saved, and through sponsors it  funds the collection of one plastic bottle polluting our environment. One bottle drunk, one bottle collected. The first bottle that cleans the planet as you drink.
To learn more visit www.rebo-bottle.com or download the app for iOS and Android.