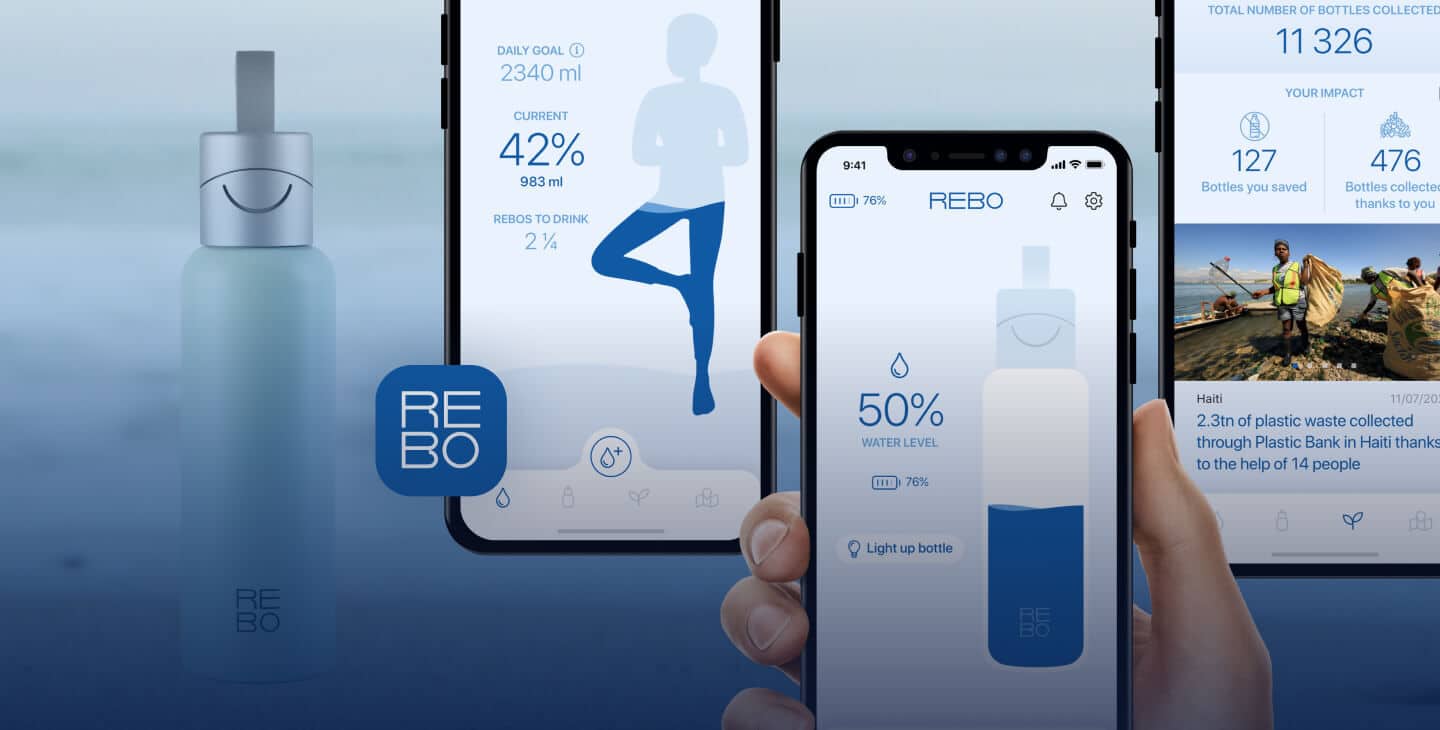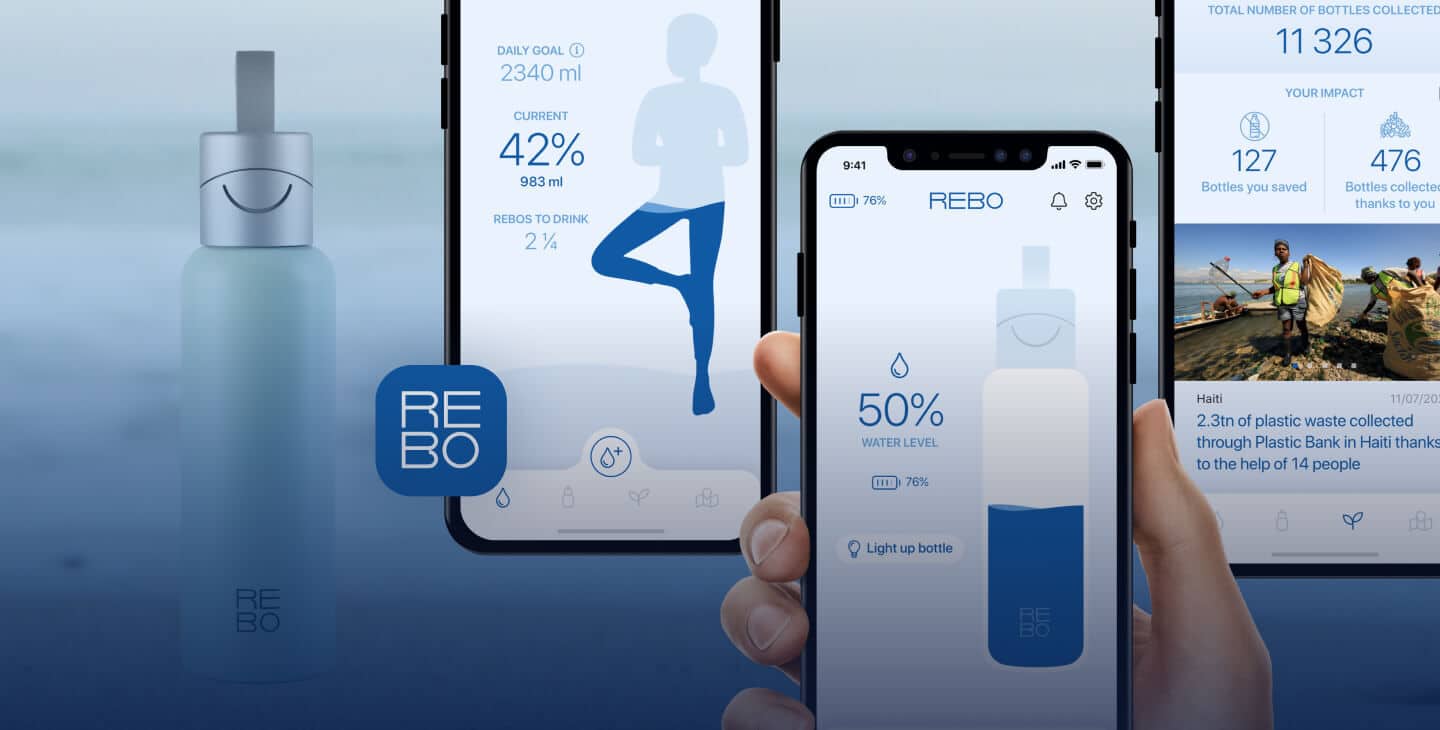 REBO: Smart Water Bottle with Mobile Application
REBO is a cutting-edge start-up that is reshaping the way we consume water with its revolutionary smart bottle technology. Launched with an ambitious and purposeful mission, REBO aspires to tackle the significant global problem of plastic pollution, advocating for healthier lifestyles and a healthier planet. Their ingenious product, the REBO smart bottle, aligns with this mission by not only promoting proper hydration but also actively contributing to plastic waste reduction. What sets REBO apart is its unique environmental commitment: for every bottle of water drunk, an equivalent amount of plastic waste is removed from the environment. REBO partnered with Swiss Tomato web agency in Geneva, to develop the software that connects to their innovative smart bottles.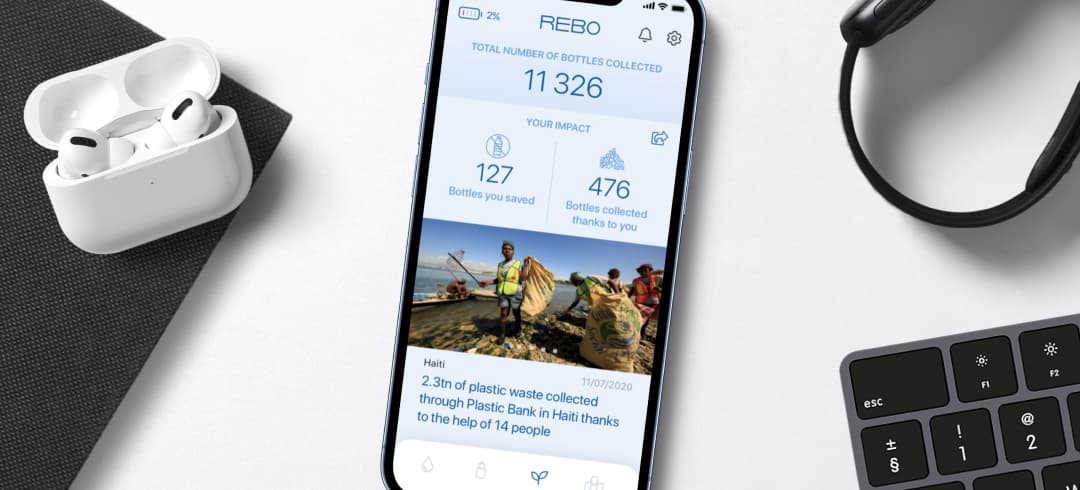 Discovery Phase within App Development
Swiss Tomato's Discovery Phase package focuses on specifying the objectives and requirements of a project, creating the visual proposition and detailed application design, writing the development specifications and creating a modular cost estimate in order to establish the development budget.
This discovery phase is essential when a client has a project idea but does not yet have all the details needed for development. For a smooth development of the application, REBO began their partnership with Swiss Tomato with a Discovery Phase, where Swiss Tomato held various workshops with the Client to define step by step all the necessary elements before the development phase. Through this phase, the detailed functional specification document, the wireframe and design of the mobile, the back-end functionalities were created.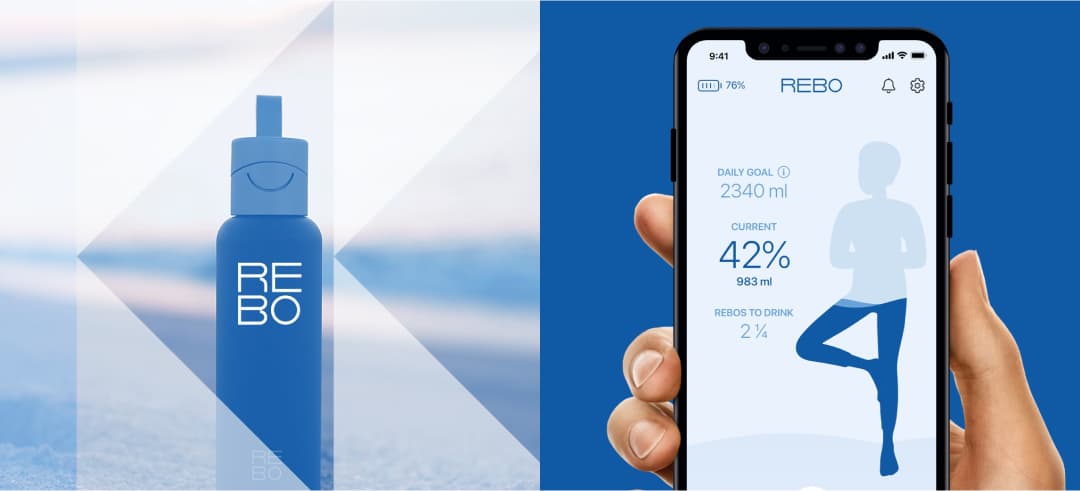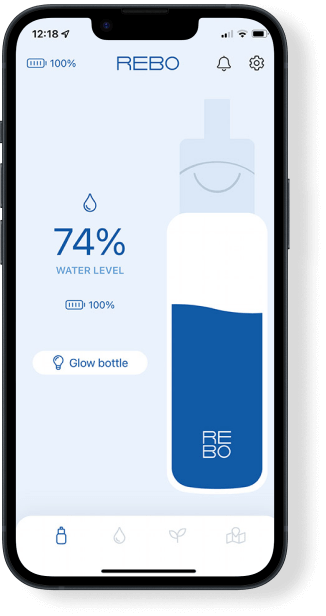 The REBO Mobile Application
The REBO bottles are double walled, stainless steel with thermal capabilities that keeps drinks cold for 24h, warm for 12h. With multiple products available, one bottle type is bluetooth automated while the other is installed with a Tap&GO functionality to connect to users smartphones. Once connected to the REBO application, developed by Swiss Tomato mobile app developers, data of users water consumption is shared, collected through a sensor-enabled smart cap built into the bottle.
Through the app users can create a customised hydration plan based on their height, weight, age, sex and level of activity. Using LED lighting in the bottle cap, users are reminded to rehydrate, when they are behind schedule. Other applications such as Apple Health can be integrated, to give an even more customised hydration plan. In the case users have run out of water, the REBO app features a map with 120'000 water fountains worldwide to refill their bottles.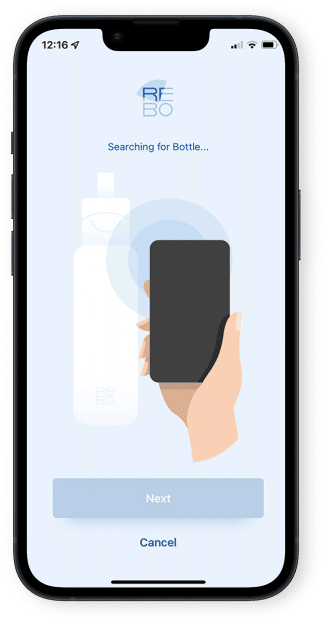 Key challenge
The key development challenge at this project was that the REBO Bottles have been developed parallel to the mobile applications. So the Swiss Tomato team not only had to test our own developments, but also we had to test this in a continuously changing and improving environment. This work needed a very close relationship with the bottle hardware and firmware development team.
Result
The REBO bottles were very well received on the market with its innovative mobile application, with positive reviews from over 14'000 customers from over 140 countries. This innovative approach to hydration was also featured in multiple magasines such as Forbes, Adidas, Vogue, VanityFair and Mashable. For the development of the application Swiss Tomato received a silver award for functionality and bronze awards for user engagement and innovation at the prestigious Best of Swiss Apps competition.
Next to promoting a healthy life-style with increased water consumption, REBO is aiming at making a positive impact on the planet, by sponsoring the collection of 1 plastic bottle from the ocean for each bottle of REBO drunk. They are also Climate Neutral in the production of the bottles, are certified Gold Standard for the Global Goals and donate 1% for the planet.