A digital toolkit to promote mental health and well-being in the dental workplace
FDI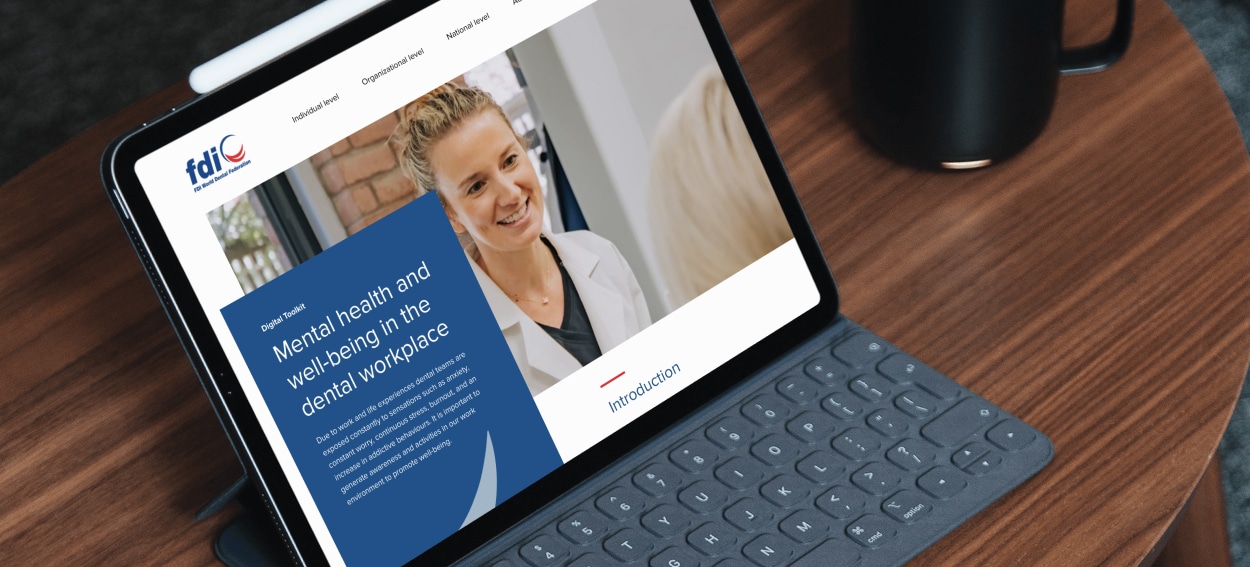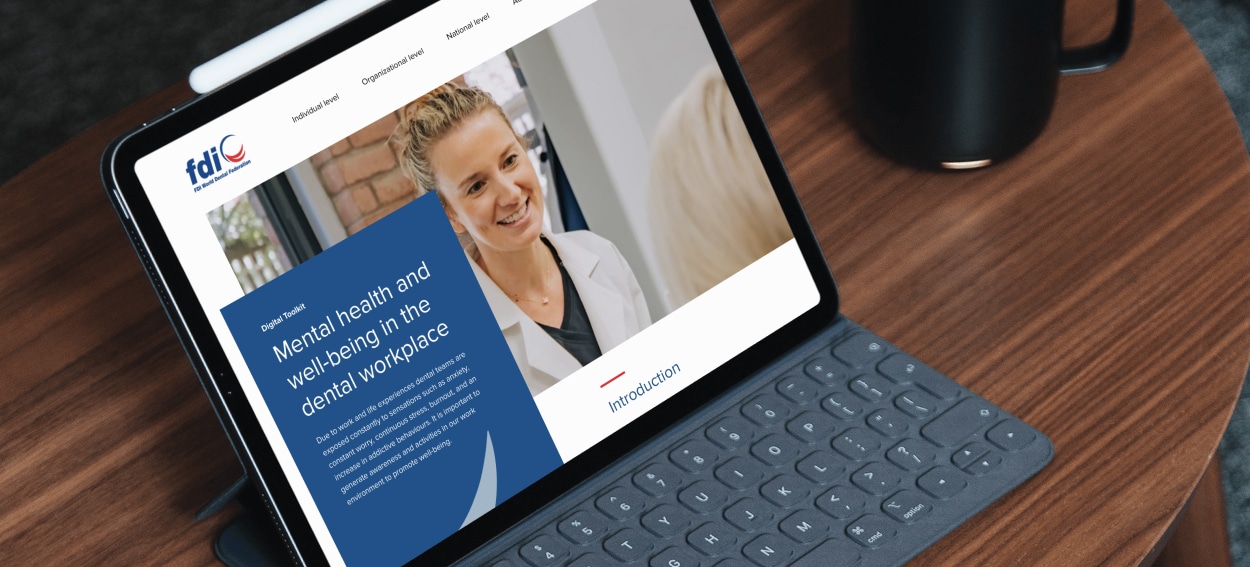 The Challenge
FDI is one of the oldest organisations in the field of dentistry and its membership comprises some 200 national dental associations and specialist groups in over 130 countries. They are la ong-term client of our web agency in Geneva and came to us with a new idea: to design and develop an easy-to-use website that is aimed to help people in the field of dentistry to assess and improve their mental health and well-being. The biggest challenge for the web design part was to properly analyse and organise the contents for the website.
The Solution
The overall tool is a web-based solution organised in 3 main categories:
Individual level
Organisational level
National level
For each level, the user can find three steps: Determine, Do and Discuss. One special task was to develop an interactive scoring tool where the user answers a number of multiple choice questions, the backend algorithms calculate the score and shows the user their results with some tips on how to move forward.
Results
The result is a modern website development with a great user experience that allows the user to quickly find the information they are looking for.