Medical survey on the phone
FDI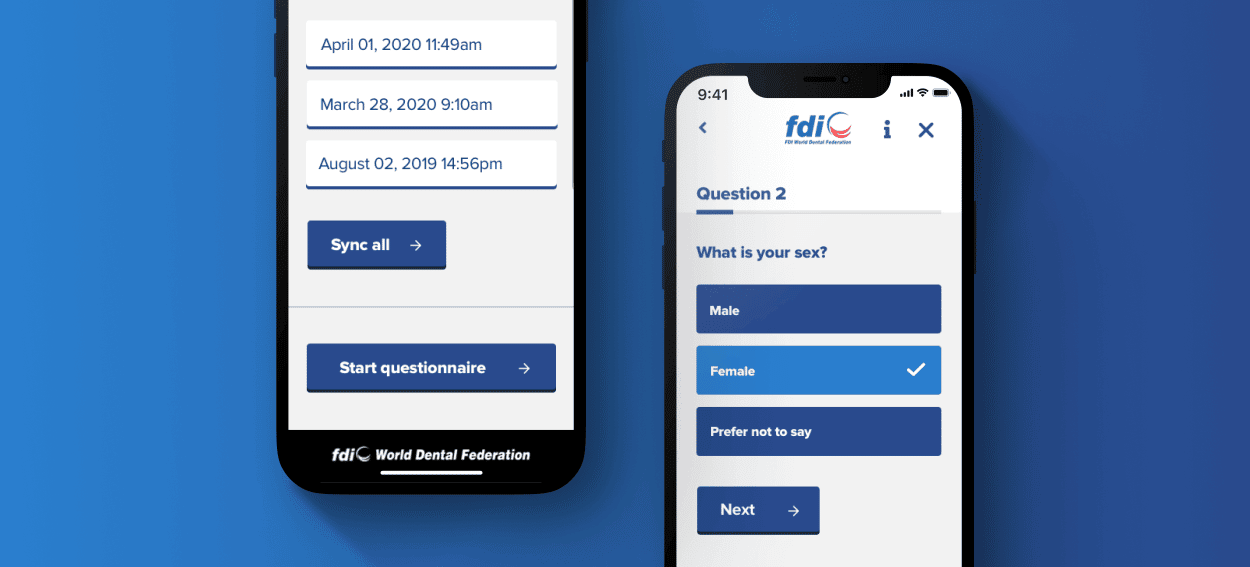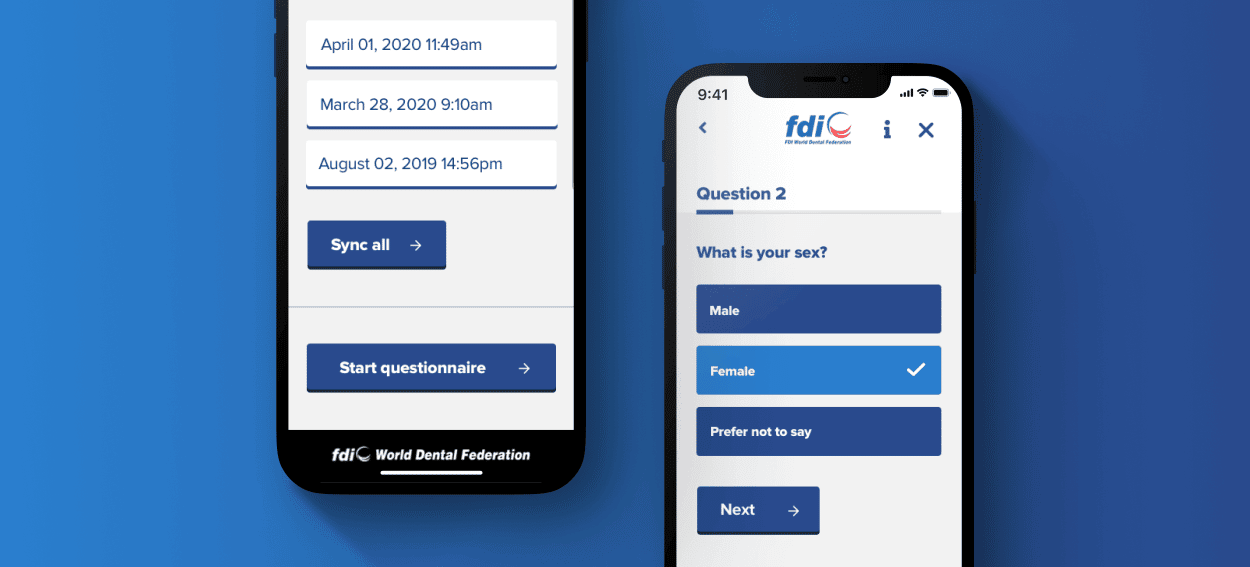 The Challenge
The FDI World Dental Federation is a global organisation based in Geneva, Switzerland that promotes oral health standards worldwide. They are committed to providing high-quality dental care by collaborating with dental professionals, policymakers, and patients from different countries. Our app development agency was proud to assist FDI in creating an innovative mobile application that helps improve the way dental care professionals treat their patients.
The Solution
Introducing the FDI app – a powerful tool that simplifies the patient journey while providing dental health professionals with a reliable database that facilitates efficient treatment. The app allows patients to answer a series of questions about their dental history, current condition, and overall experience. Then, utilising the collected data from the patient, dentists can complete a survey about the patient in question. With this app developed, dental professionals can make better and more accurate diagnoses and treatments based on the patient's previous dental experiences. Our talented team of designers and app developers have worked tirelessly in creating an app that is intuitive and easy to use for all target groups. We have managed to simplify the user journey into one user-friendly questionnaire, which makes the process of providing accurate data more efficient.
Results
A powerful mobile app that modernises dental care and provides dental health professionals with a comprehensive database that supports optimal oral health. We are excited to have partnered with FDI World Dental Federation on this project. Our new mobile app represents a step forward in dental care and aims to empower dental health professionals, policymakers, and patients worldwide.